Ohio and Rhode Island have become the 28th and 29th U.S. states to report cases of the Omicron variant of the virus that causes COVID-19.
Ohio officials announced on Dec. 11 that two cases of the variant were detected in the state, both of whom were fully vaccinated more than six months ago. Rhode Island officials confirmed one case of the variant on Dec. 11; that patient was fully vaccinated and had recently returned from New York.
More than half of the states in the country have confirmed cases of Omicron, a variant of the CCP (Chinese Communist Party) virus, through genomic sequencing.
Across 29 states, 110 cases have been reported as of Dec. 11.
Officials have disclosed the vaccination status of 66 of the infected individuals. Of those individuals, 52 were fully vaccinated. Some had even gotten vaccine booster shots.
Most of the Omicron cases in the United States have been among those vaccinated against COVID-19, the Centers for Disease Control and Prevention (CDC) said in a Dec. 10 update. Most patients have experienced mild symptoms. Some of them have recently returned from trips from Africa or have been in contact with somebody else who had done so.
No deaths from Omicron have been reported anywhere in the world, since the strain was identified by South African scientists in November.
Early data indicate that the variant, when compared to earlier strains, is transmitted more easily, can better evade the protection bestowed by vaccines, and may be able to better evade natural immunity, or protection from prior infection.
But COVID-19 cases caused by the Omicron variant have been less severe on average.
Few U.S. patients have required hospitalization from the variant thus far, according to reports from state health authorities and the CDC.
Cases have been confirmed in Arizona, California, Colorado, Connecticut, Florida, Georgia, Hawaii, Louisiana, Idaho, Illinois, Iowa, Maryland, Massachusetts, Michigan, Minnesota, Mississippi, Missouri, Nebraska, New Jersey, New York, North Carolina, Ohio, Pennsylvania, Rhode Island, Texas, Utah, Virginia, Washington state, and Wisconsin.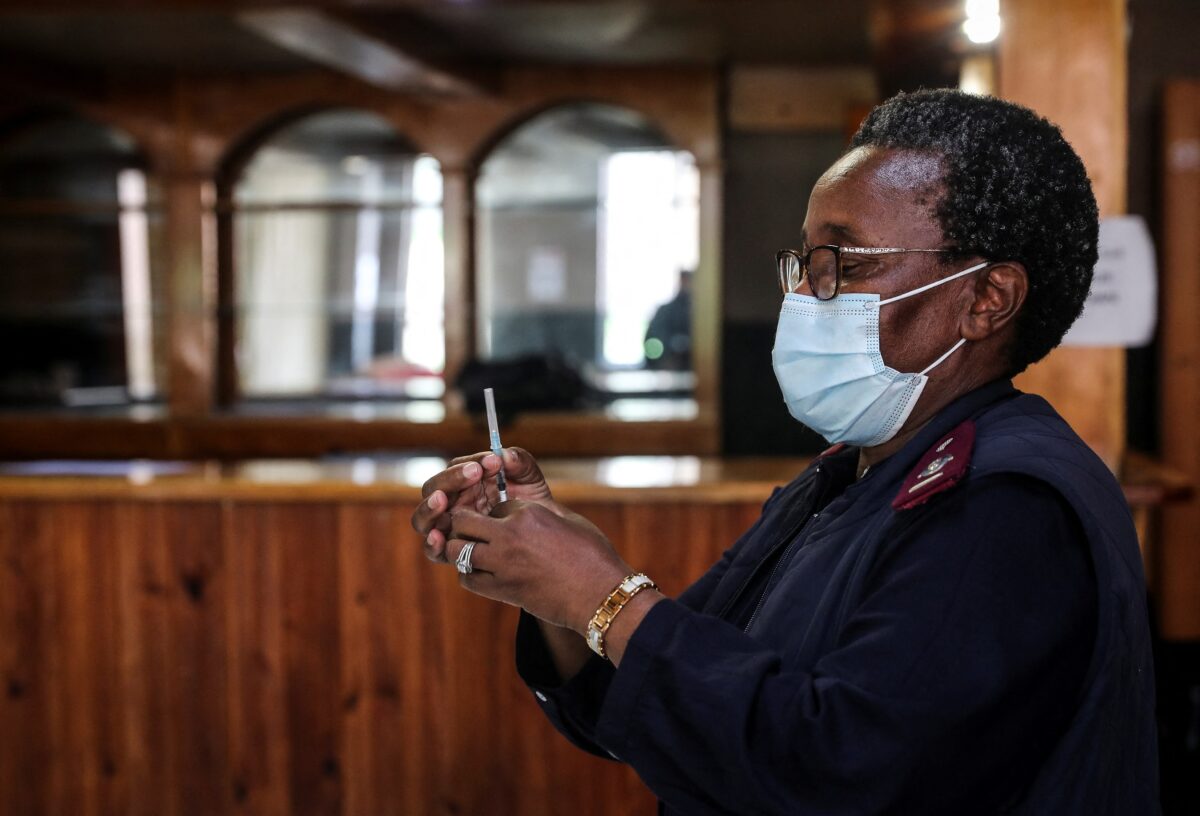 Approximately 61 percent of the U.S. population was fully vaccinated as of Dec. 11, according to federal data. About a quarter of the population had received a vaccine booster shot by that same date, more than half of which are part of the most vulnerable population: adults aged 65 or older.
In South Africa, even as the number of COVID-19 tests went up, the number of positive cases dropped along with hospital admissions, health authorities reported on Dec. 11.
The opposite trend is taking place in the United States, where cases, hospitalizations, and deaths have recently increased.
Omicron quickly became the dominant strain in South Africa. But in the United States, more than 99 percent of cases are still from the Delta variant, CDC Director Dr. Rochelle Walensky told reporters in a virtual briefing.
Some health officials are still urging people to get vaccinated, placing an emphasis on getting vaccine booster shots. An interim analysis from Pfizer and BioNTech found that their shot plummeted in effectiveness against the Omicron variant, but that a vaccine booster shot restores some of the protection.
That was "a striking endorsement of the importance of boosting," according to Dr. Anthony Fauci, longtime head of the National Institute of Allergy and Infectious Diseases.
A study from Israeli researchers that came out on Dec. 11 reached a similar finding.
"People who received the second dose five or six months ago do not have any neutralization ability against the Omicron," Gili Regev-Yochay, director of the Infectious Diseases Unit at Sheba Medical Center, told reporters in Jerusalem, according to Reuters. "The good news is that with the booster dose, it increases about a hundredfold."
However, the boosted neutralization ability is still four times lower than the protection against the Delta variant, she said.