News Analysis
"The bird is freed," Elon Musk posted on Twitter on Thursday evening after finalizing his purchase of the company.
After a monthslong battle with the social media giant, billionaire Elon Musk's bid to acquire Twitter is now complete. But what does it mean for his crusade to keep free speech alive in the Twitterverse?
Bloomberg confirmed that Musk, who is set to take on the role of CEO, will reverse lifetime bans on users. This is something he previously expressed disapproval over.
In an exchange with the popular Twitter account Catturd, Musk revealed that he will "be digging in more today" to look at shadow bans, search bans, and ghost bans.
Musk has previously noted he might diminish the company's content moderation policies. At the same time, in a recent letter shared on Twitter, titled "Dear Twitter Advertisers," he assured businesses that he does not want the website to turn into a "free-for-all-hellscape where anything can be said with no consequences."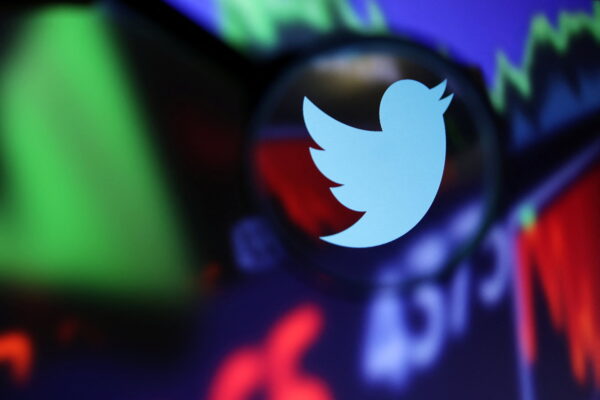 He did send a message on his first day by terminating three key names at the San Francisco-based firm: CEO Parag Agarawal, CFO Ned Segal, and chief content moderator and head of legal policy Vijaya Gadde. Gadde was the person who led the charge to ban former President Donald Trump, prohibit political ads, and censor the Hunter Biden laptop story.
Musk moves swiftly to make changes to Twitter's operations, and he is transparent about his actions on the network.
"Twitter will be forming a content moderation council with widely diverse viewpoints. No major content decisions or account reinstatements will happen before that council convenes," he tweeted on Friday.
'Let Freedom Ring'
For many users who feel they have been the targets of censorship and shadow banning—the practice of blocking a user in a way that is not noticeable to the individual—this entire saga was a victory.
"Boy it makes me happy to see Elon Musk at Twitter HQ after 13 years on this platform getting censored and shadowbanned and taking away followers. LET FREEDOM RING!" posted Emily Miller, an author and D.C.-area journalist.
Alex Berenson, a former New York Times reporter and author who was banned from the platform for a year because of his vaccine skepticism, is optimistic that Musk can "return Twitter to its roots as a First Amendment haven."
"That doesn't mean no censorship. Twitter must have censorship – of child pornography, of specific incitements to violence, of doxxing and harassment and the kinds of speech the First Amendment doesn't allow online," he wrote on Substack.
"But I would expect that many of the 'guidelines' and the strike policies around Covid and other topics of political and cultural importance will vanish quickly. And I would hope that those of us who are currently being censored WILL BE ALLOWED ON TO OFFER OUR VIEWS."
Francis Pileggi, the managing partner of the Wilmington office of law firm Lewis Brisbois, thinks this is a positive development because of how "monolithic" social media has become in recent years. Ultimately, he hopes that the purchase will now influence other social networks to at least consider being "less restrictive and less prejudiced against views that they don't think are popular."
"And so I'm hoping that Twitter will be much more even-handed and much more flexible," he told The Epoch Times.
Despite the widespread optimism that Musk's purchase of the website has elicited, it remains unclear what blueprint the Tesla Motors and SpaceX CEO will look at to ensure Twitter is a free speech zone.
The Media Research Center has identified more than 4,500 instances of censorship on big tech platforms, with conservative content being the primary target. Twitter was involved in 54 percent of the censorship cases, the right-leaning media watchdog group found.
Bill Flaig is an investment manager who founded the fund called American Conservative Values ETF two years ago to invest in companies supporting conservative beliefs and values.
"We believe that Twitter has long been hostile to conservative values, in particular suppressing our voices on their platform and we have refused to invest in them," Flaig told The Epoch Times.
"Mr. Musk has recognized this and the significant business opportunity to be gained by bringing conservative customers back to the platform. Is Mr. Musk motivated by altruism or profit is open to debate, I'm confident it's the latter."
More Challenges Coming for Elon Musk?
There is now concern that Musk's efforts could hit a roadblock.
Bloomberg reported on Oct. 21 that the current U.S. administration is considering a security review of Musk's Twitter takeover. Officials are weighing their options and tools that can be used to permit the federal government to assess Musk's ventures. The report suggested that the White House could utilize a law governing the Committee on Foreign Investment in the United States (CFIUS). Since a component of Musk's $44 billion purchase of Twitter includes foreign investors in his consortium, some speculated that this would potentially trigger a CFIUS review.
White House press secretary Karine Jean-Pierre told reporters during a briefing on Tuesday that she was unaware "of any such discussions." She was also asked if President Joe Biden had any concerns regarding Musk's Twitter acquisition or his comments on Russia.
"On the first piece, on the Twitter purchase, that's something that we would not comment on from here. We do not comment on transactions," she said. "On his comments about Ukraine and giving up territory I know that Mr. Musk has been very, very vocal about that. He's a private citizen, with a private company, and our position and the government's position has been very clear, as I have laid out many times here before on how we see that process moving—it is up to Ukraine."
Musk was widely criticized for his recent peace proposal on Twitter to resolve the Ukraine–Russia military conflict. He suggested that there should be another set of United Nations-supervised elections in annexed regions. Musk also recommended that Crimea remains formally part of Russia, with the water supply to Crimea staying intact. Plus, Ukraine would be a neutral state, according to Musk.
Meanwhile, Pileggi is unsure if the courts would allow the administration to participate in such a review.
"As far as we know, from the last two years, whether or not the president can do something and whether or not it's upheld in the courts as being legal are two different questions right," Pileggi said. "So he can try to do a lot of things. Whether or not the courts will uphold it as being an authorized or justified or lawful exercise of his authority is a different question. So I don't think there's anything that he should lawfully, rightly be able to do the block."
Musk has been a vocal critic of President Joe Biden and the Democrats.
Speaking on a podcast in May, Musk blasted the president, arguing that he has failed to get much done.
"It's hard to tell what Biden is doing to be totally frank," he stated. "The real president is whoever controls the teleprompter. The path to power is the path to the teleprompter. I do feel like if somebody were to accidentally lean on the teleprompter, it's going to be like 'Anchorman.'"