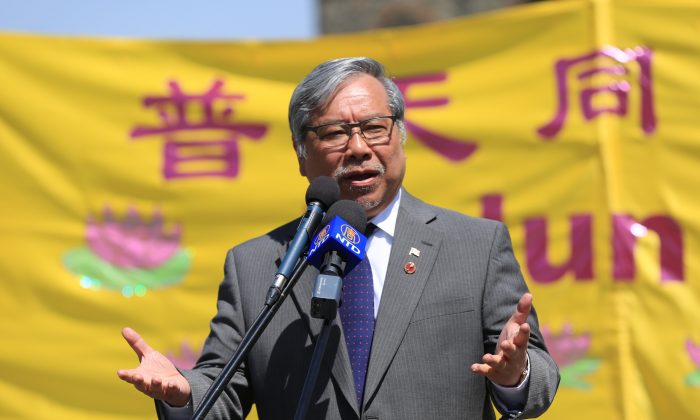 Two senators and two prominent rights advocates are calling on the Canadian government to apply Magnitsky sanctions against Chinese officials for forced organ harvesting and other human rights atrocities in China.
Conservative senators Thanh Hai Ngo and Leo Housakos, along with former Liberal cabinet minister David Kilgour and prominent rights lawyer David Matas, sent a letter to Prime Minister Justin Trudeau urging Magnitsky sanctions to help end the "gruesome and systematic forced organ harvesting perpetrated by China" that is "longstanding, substantial and has been taking place on a large scale."
The letter notes the groups most targeted for illegal organ harvesting by the Chinese Communist Party (CCP) are "prisoners of conscience, religious and ethnic minorities, most notably, Falun Gong practitioners," as well as Uighur Muslims and other groups.
"The CCP has and continues to commit these heinous acts with absolute impunity. Its rogue behaviour poses a significant threat not only to our own nation but to the entire global order," says the letter dated July 16.
"At this defining moment in history, it is therefore critical that we make use of this effective foreign policy instrument against the Chinese Communist regime, for the integrity of the very principles on which this great country was founded."
Last year, an independent tribunal in London, England, found that the CCP continues to kill Falun Gong adherents and sell their organs for profit.
Among its conclusions, the tribunal found that "Forced organ harvesting has been committed for years throughout China on a significant scale and that Falun Gong practitioners have been one—and probably the main—source of organ supply."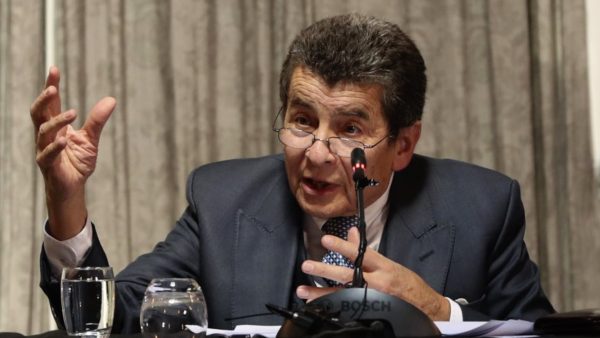 Falun Gong, also known as Falun Dafa, is a spiritual discipline consisting of five meditative exercises and moral teachings. In the 1990s, an estimated 70-100 million people were practising Falun Gong across China. After the launch of a brutal persecution campaign by the CCP in 1999, tens of thousands were rounded up and detained in prisons, labour camps, brainwashing centres, and psychiatric wards, where many were abused and tortured in an effort to force them to quit the practice. Falun Gong adherents continue to be detained and persecuted in these facilities today.
The July 16 letter comes after more than a dozen senators, including Ngo, sent a similar letter to Trudeau on June 23 calling on the federal government to take a stand against Beijing and impose Magnitsky sanctions on Chinese officials for "gross violations of human rights and fundamental freedoms."
Ngo told The Epoch Times that he has received a response from the PMO confirming that the July 16 letter had been received and was referred to Global Affairs Minister François-Philippe Champagne.
"Now we are waiting to see what kind of action he's going to take," he said, adding that governments around the world including Canada need to go beyond rhetoric in standing up to China.
"I hope that the government will take action, and with the pressure of all parliamentarians from all sides—Liberal, Conservative, NDP, whoever you are—I think they have to realize that everybody [can] only have one view regarding China's oppression on the Falun Gong, Tibetans, Uighurs, and now in particular in Hong Kong."
The Falun Dafa Association of Canada (FDAC) has been calling for the Magnitsky Act to be used to sanction Chinese officials since December 2018, when they submitted a list of 14 Chinese officials' names to Champagne's predecessor Chrystia Freeland, along with nearly 300 pages of supporting documents—evidence of the crimes and human rights violations committed by these officials in the persecution of Falun Gong.
The same list of perpetrators was resubmitted to Champagne's office on July 16.
"The listed officials were selected because their egregious and extensive orchestration and participation in this grave human rights atrocity is well documented," said FDAC president Xun Li.
"While the Falun Gong community has not received a response thus far, the persecution of Falun Gong continues unabated in China, and we hope that Minister Champagne will consider our request at this time, and we would like to submit additional lists in the future."
The list of 14 Chinese officials include former CCP leader Jiang Zemin, the main perpetrator and architect of the persecution, who sought to eradicate Falun Gong because of its popularity and its refusal to surrender to CCP control. Jiang planned and executed the elaborate campaign against Falun Gong in concert and collusion with other members of the CCP.
Canada passed its Magnitsky Act in 2017. The Act, many versions of which have been passed in different countries, gives Ottawa the ability to sanction foreign individuals responsible for gross human rights violations. Examples of sanctions could be barring the targeted individuals from entering Canada or engaging in financial transactions in Canada or with Canadians outside of Canada.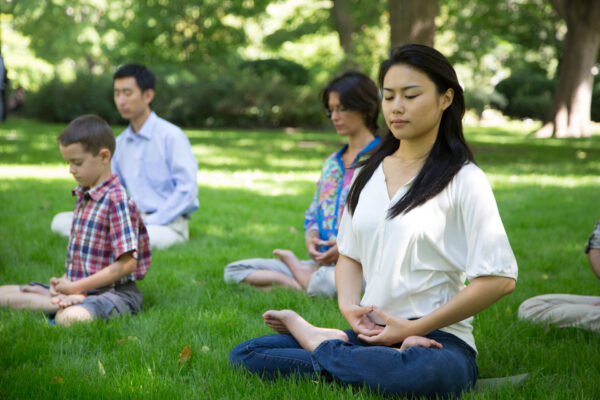 Last week, yet another letter calling on Canada to impose Magnitsky sanctions against Beijing and Hong Kong officials over human rights atrocities was signed by 64 MPs, four senators, a former House of Commons speaker, and more than 20 community groups.
Conservative MP David Sweet, Shadow Minister for International Rights and Religious Freedom, was one of the 64 MPs to sign the letter, which was initiated by Alliance Canada Hong Kong (ACHK).
He called the organ harvesting crimes committed against  Falun Gong practitioners by the Chinese regime one of the most "despicable" among abuses worthy of sanctions against perpetrators.
"What could be more heinous or more despicable than stealing someone's organs?" he said. "For this issue, let alone all the other [human rights] issues we should be taking action … we should be doing everything we can to condemn it and everything we can to prevent it and stop it," Sweet said.
"Falun Gong are people of peace, and they simply want to be able to have the freedom to practice Falun Dafa and to be able to participate in Chinese culture and community with the ability of free expression. So we will do everything that we can to defend that right."
Sweet said he hopes the call to hold CCP officials accountable gives all victims of human rights abuses in China "some hope that there are people in the international community that care about the way they're treated."
"The point of the Magnitsky law is to send a clear message that [the CCP's] behaviour, this criminal behaviour, is unacceptable in the international community … and that's why we need to do as fast as we can. " he said.
"I think it sends a clear message to the Chinese Communist Party that if they want to participate in the international community, then they need to have this aspect of dignity and respect for human life."
On July 9, four Chinese officials in Xinjiang were sanctioned for human rights abuses by the U.S. administration under the Global Magnitsky Act. The sanctions bar the officials, as well as their immediate family members, from entering the United States. The sanctions also block U.S. properties that are under the individuals' names and prohibit U.S. transactions with them, the U.S. Treasury Department said.
Three days earlier, Britain announced economic sanctions against individuals and organizations from Russia, Saudi Arabia, Myanmar, and North Korea under new U.K. powers to punish human rights offenders.
With reporting by Limin Zhou