The world's most heavily indebted property developer Evergrande Group filed for bankruptcy in New York on Aug. 17 amid China's deepening property crisis.
The filing under Chapter 15 of the U.S. bankruptcy code shields non-U.S. companies under restructuring from creditors coming after their U.S.-based assets. It came after the firm put off meetings regarding a $3.2 billion restructuring plan to keep the company afloat.
Evergrande's affiliate Tianji Holdings also sought such protection on Thursday.
The bankruptcy filing from Evergrande is feeding into growing fears in a country now struggling with a deteriorating real estate market and broader economic turmoil.
Once China's second-largest homebuilder by sales, Evergrande defaulted in late 2021 with some $300 billion of debt on its back. Companies accounting for 40 percent of Chinese home sales have since defaulted, and Country Garden, another leading Chinese developer, on Aug. 6 missed two dollar-denominated bonds totaling $22.5 million, leaving it a 30-day grace period before it gets labeled a defaulter.
Evergrande recently had about $330 billion in liabilities. It posted a combined $81 billion loss for 2021 and 2022 last month.
The company said it's in restructuring talks to pay off creditors in Hong Kong, the Cayman Islands, and the British Virgin Islands. Its electric vehicle unit, China Evergrande New Energy Vehicle Group, on Monday announced a debt-for-equity swap plan that would give a 27.5 percent stake to Dubai-based mobility firm NWTN to raise $500 million.
Evergrande said in a filing on Friday that its bankruptcy protection application to the U.S. court is a normal procedure for offshore debt restructuring and does not involve a bankruptcy petition. It clarified that its U.S. dollar-denominated notes are governed by New York law.
Taiwan-based economic analyst Edward Huang told The Epoch Times that Evergrande is likely seeking to separate its overseas assets from those in China so that it can avoid creditors in China.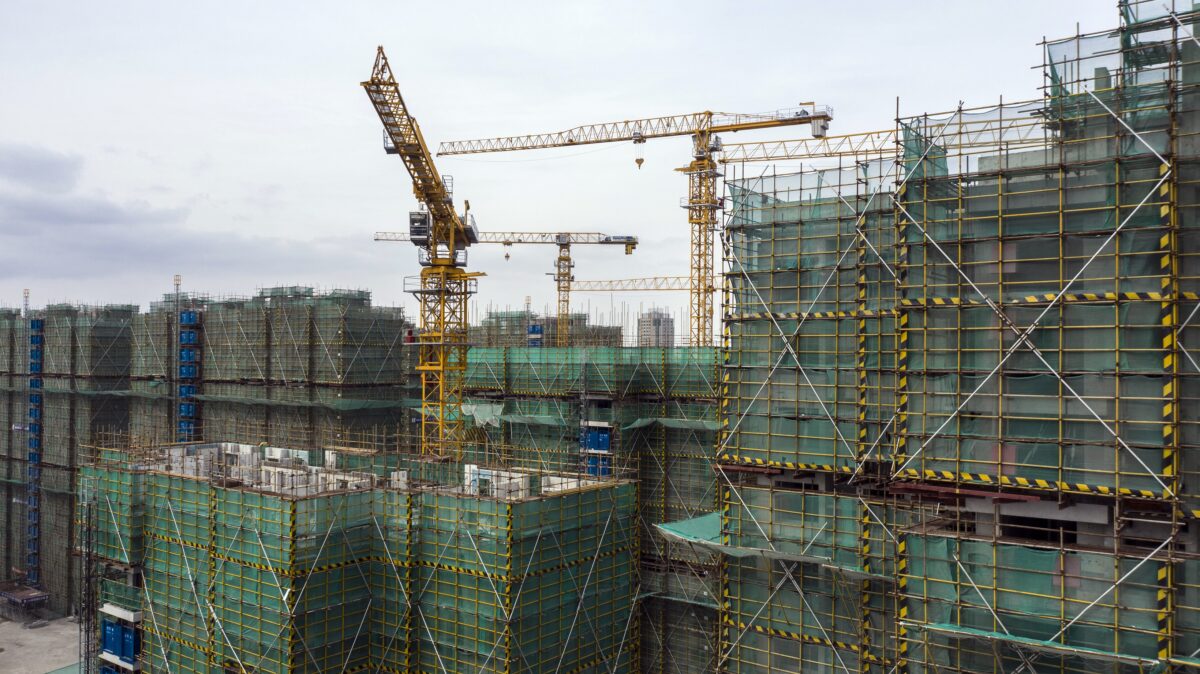 Gong Shengli, an economic scholar in Beijing, said Evergrande's move could set off a string of similar actions from Chinese developers.
"Everyone knows that the Chinese real estate is in a bad shape," he told The Epoch Times. If Evergrande does go bankrupt, the pressure on investors would be tremendous.
Anxiety about the Chinese real estate market has been compounded after a major Chinese trust company that has sizable real estate exposure, Zhongrong International, missed payments on dozens of investment products.
JPMorgan in a research note on Monday said the rising trust defaults would drag down China's economic growth by 0.3 to 0.4 percentage points, triggering a "vicious cycle" for real estate financing.
China's economy has slipped into deflation with consumer prices declining in July for the first time in two years, putting stress on authorities to step up monetary and fiscal support.
Cai Fang, an adviser to China's central bank, the People's Bank of China, has described boosting consumer spending as "the most pressing objective," and called for using "all reasonable and lawful financial channels to put money into people's pockets."
The People's Bank of China on Tuesday cut key policy rates for the second time in three months while Chinese authorities suspended the publication of youth jobless data, which has hit consecutive record highs.
Chang Chun contributed to this report.
This article has been updated with a statement from Evergrande.