Toddlers are lumped in threes or fours on adult hospital beds in one ward, crying out for attention with no adults around.
In another room, the size of a large conference hall, long stretches of beds lined up from wall to wall, with only a few adults trying to soothe the wailing babies who far outnumbered them.
In a third snapshot of a Shanghai hospital, a groaning boy in green shirt makes his way out of a small room with five other children of his age in teetering steps, into a hallway where bags of trash have been piled up.
Similar photos and footage have been circulating online, shared by frantic parents in Shanghai who have had their children forcibly taken away from them as they quarantine after testing positive for COVID-19. The accounts of forced separation have shocked the country, with families across China now worrying whether they will be the next to go through such painful separations under the regime's tough COVID-19 measures.
"May I ask who will not have a breakdown when they see this?" a mother surnamed Zhu, whose two-year-old daughter was placed in the Shanghai Public Health Clinical Center in Jinshan district where the videos allegedly emerged, told The Epoch Times.
Shanghai, China's wealthiest and most populous city, is in the middle of China's largest citywide lockdown in a bid to tame the Omicron variant-fueled outbreak. The restrictions came even as some Chinese officials repeatedly dismissed such measures as being too costly.
The day before the lockdown, officials had said that they weren't considering taking such a step. The abrupt reversal in policy caught the city's 26 million residents off-guard. Unprepared and in a panic, locals plucked store shelves bare in the hopes of getting enough food to sustain themselves for an unknown length of time. Meanwhile, patients in critical condition have been calling for help online in the hopes of getting needed care.
Across China, government mandates require anyone with a positive COVID-19 test result and their close contacts be taken away for quarantine regardless of the severity of their symptoms. As of March 26, at least 305 infected children under six have been placed in government quarantine centers, with a great majority of them being asymptomatic, according to city health officials.
But the plight of the children in the videos is a far cry from the assurances given by the authorities, who promised parents that their sick children taken for quarantine would be "well taken care of" in rooms decorated with cartoon designs, along with toys and supplies for drawing and handicrafts.
One mother, using the alias Zhao Qian, told Chinese state-run magazine China Philanthropist that roughly every 10 minors are cared for by only one nurse.
"How can they possibly manage such a workload?" Zhao asked, adding that a lack of transparency from the hospitals has been frustrating. The government-affiliated Shanghai Women's Federation on Saturday told the magazine that they were looking into the issue.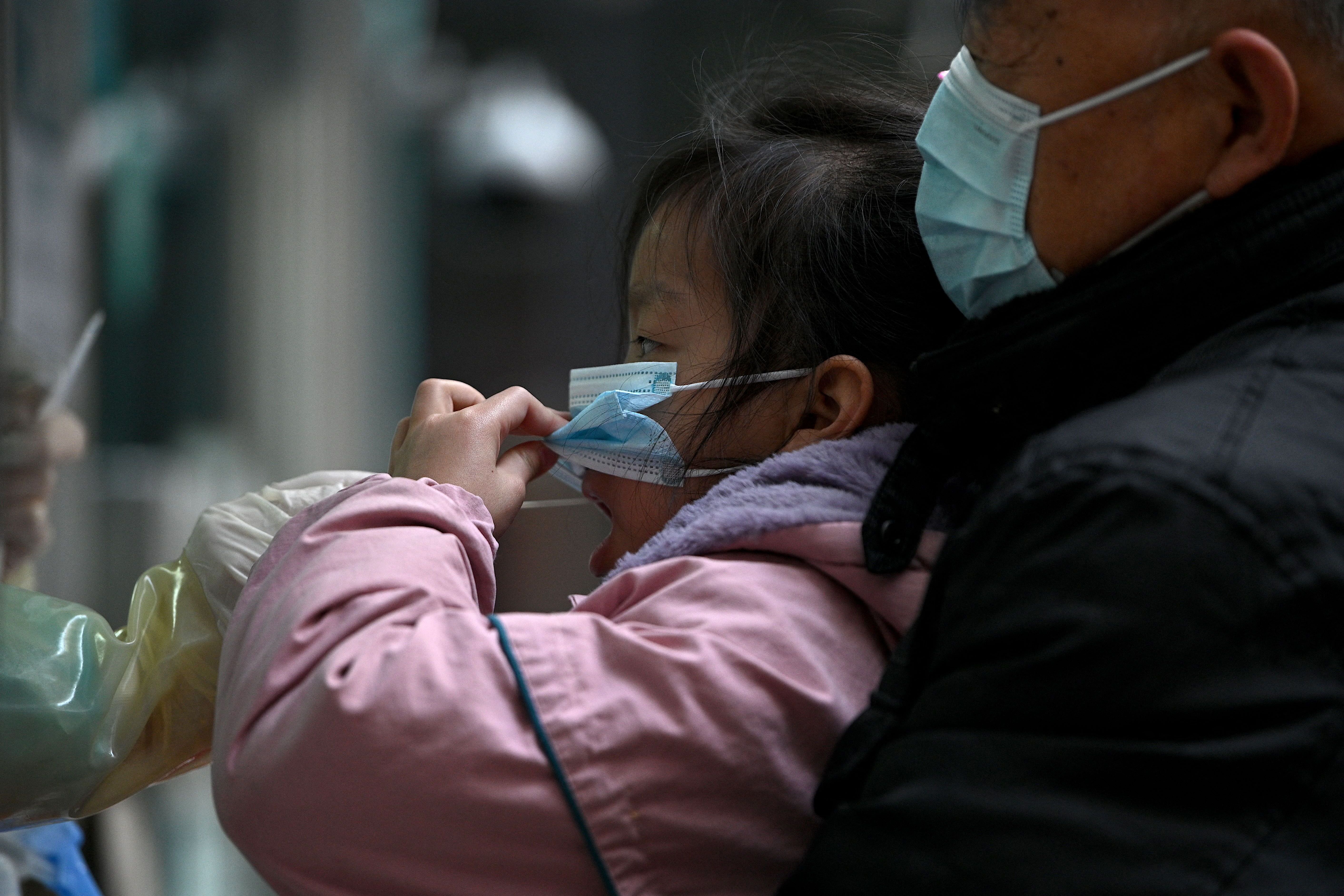 'Please Send My Daughter Back'
Before her toddler daughter was transferred to Jinshan, Zhu had been staying together with her in Shanghai Tongren Hospital after they both tested positive for COVID-19 about a week ago. She had a light cough while her daughter was asymptomatic. Three days later, they were told they would be sent to different facilities: she would be sent to a makeshift hospital and her daughter to the Shanghai Public Health Clinical Center.
Zhu pleaded to accompany her child but to no avail. If she refused, a doctor told her in a phone call, she would be "thrown into the makeshift hospital" while her daughter would stay behind at Tongren. She had no choice but to acquiesce, she said.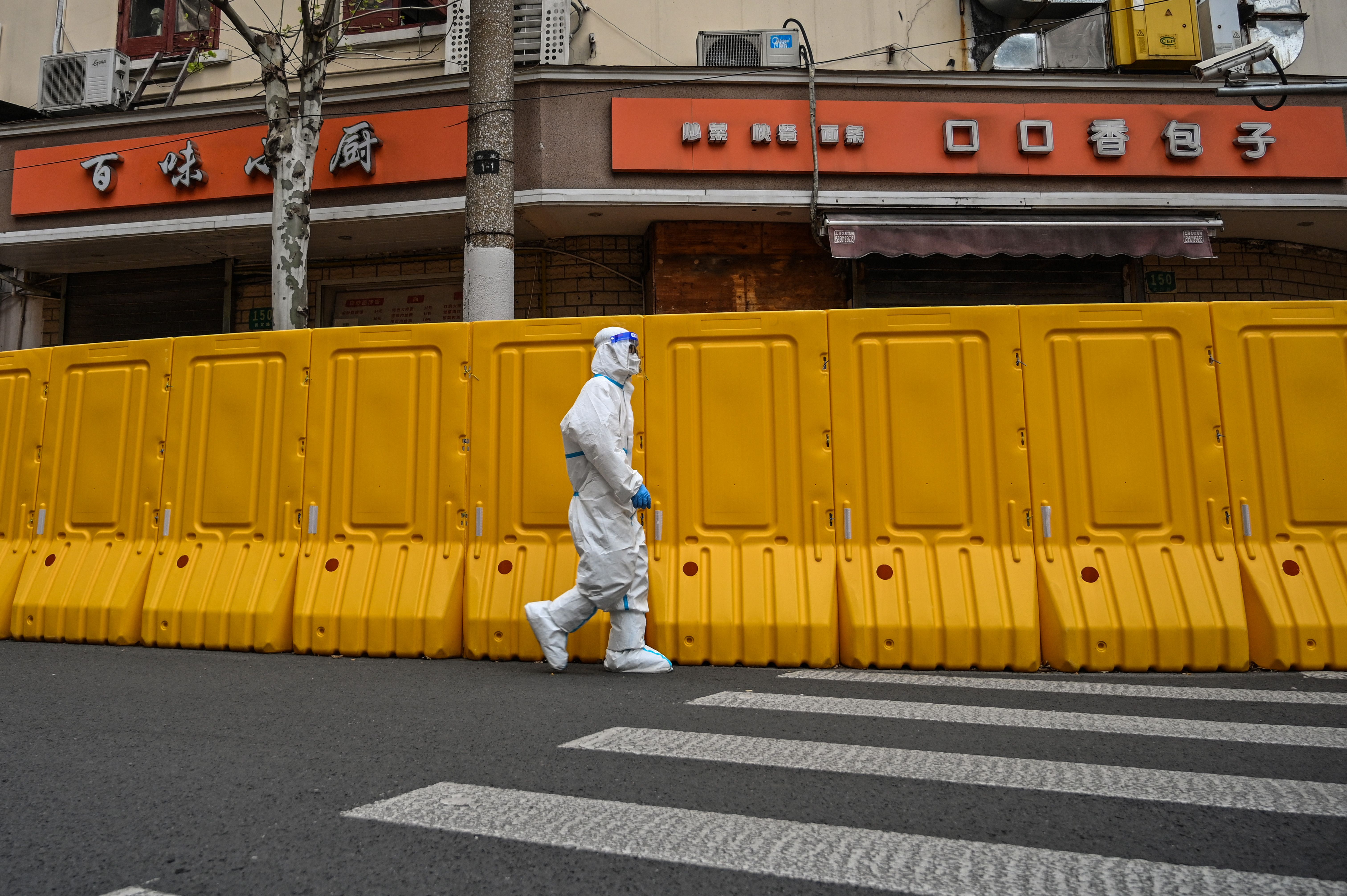 After her daughter was sent away, the panicked mother repeatedly asked for updates from hospital staff in a group chat that had other parents. She wanted to know whether her baby had a fever or not, and if she was taking her medicine. The workers, to both questions, replied that her daughter was "fine."
"Everyone was telling me that the Jinshan hospital was the best facility for children's care and that I should set my mind at ease," Zhu said, sobbing.
She said the videos put an end to all her illusions.
"Please send my daughter back. I have no trust in them whatsoever right now," she said. "With so many children and not enough healthcare workers, you still want to take my daughter away rather than having her mother take care of her? What is the city government thinking?"
Zhu's husband also became sick and was sent to another makeshift hospital where he has been receiving some traditional Chinese herbal remedy.
But he is an adult, Zhu said. It pained her to think that her two-year-old would find no familiar faces around when she wakes up each morning.
"My daughter has been sent to a place where I don't even know how well she sleeps," she said.
Hospital Responds
The hospital on Saturday released a statement in response to parents' concerns following the viral videos. It said staff were in the process of transferring the children to an expanded facility that formerly provided emergency outpatient care.
A worker from the hospital who answered the phone on Saturday declined to say how many children were being quarantined at the center.
"The hospital has made a response. It will improve," the worker told The Epoch Times.
She hung up when asked about the sanitation concerns and whether the separation of minors from their guardians constitutes a breach of law.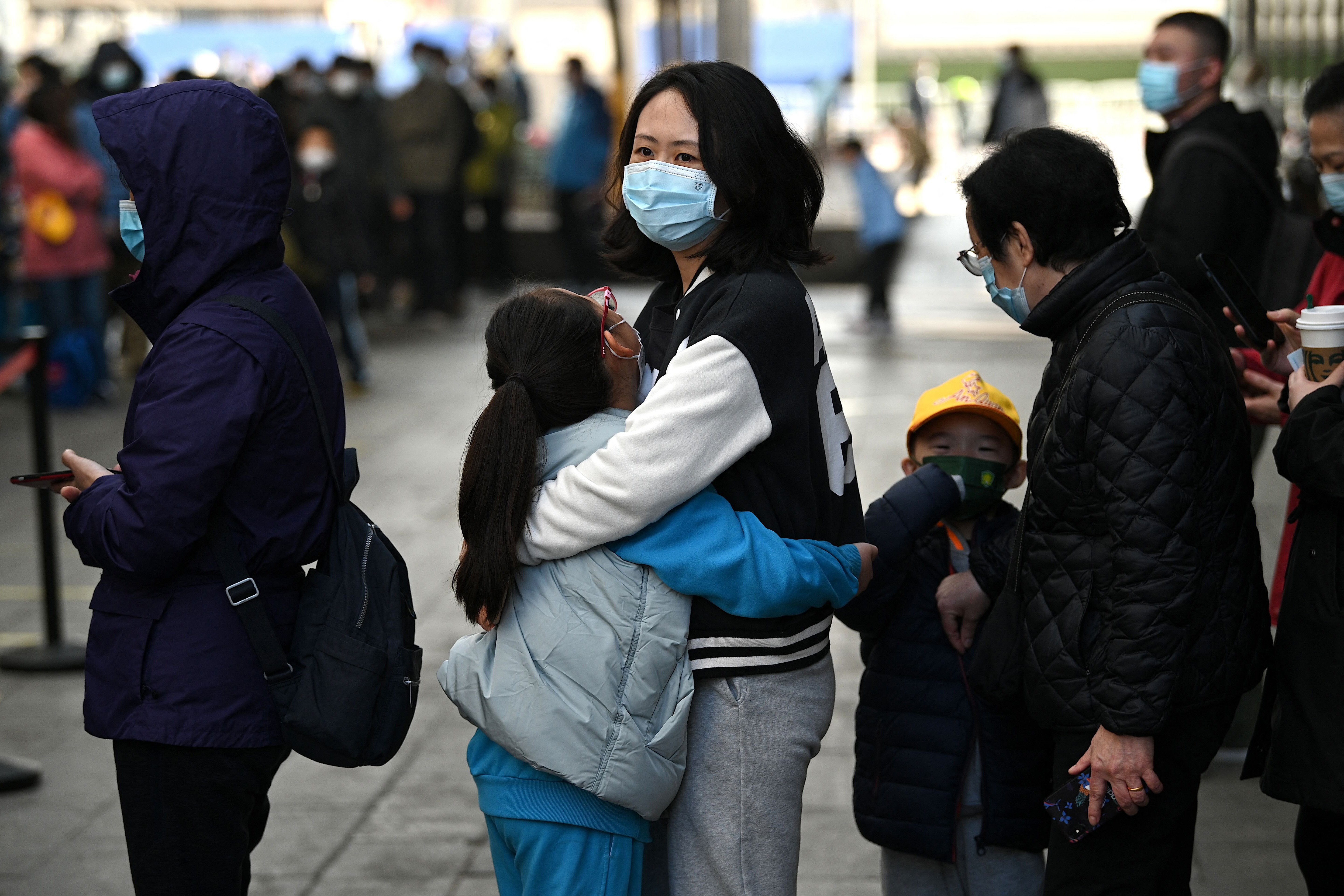 'It Broke My Heart'
Zeng Qun, the deputy director of the Shanghai Civil Affairs Bureau, acknowledged that "heart-wrenching" separations may happen in the event that parents fall sick or are prevented from going home due to the government's lockdown rules. He said that local authorities have arranged for designated children welfare workers to provide assistance at the district and township level.
On China's popular microblogging site Weibo, where a hashtag on the topic is viewed 130 million times a day, more Shanghai parents have shared their stories of forced separation. Some children separated from their parents have been as young as three months old.
One mother said her three-year-old child was taken from her for 16 days. Her child was also receiving care at the Jinshan center, where the toddler developed a high fever of 104 Fahrenheit due to hospital neglect and was coughing nonstop, the mother said.
Another reported that her hospital had been uncommunicative about her son—not yet two—for four straight days and only sent her one photo on Saturday.
"His eyes were full of tears," she wrote. "As a mother, it broke my heart."
'Inhumane'
Ou Xi, a pediatrician based in the southern port city of Guangzhou, said the way the hospital had handled the children in the videos posed at least five mental and physical health risks.
The toddlers could fall from the adult beds or get their heads or limbs stuck in the metal bars of the bed frame, she wrote in an article to her nearly 2.5 million Weibo followers.
Many Weibo users further highlighted one clip where a baby's entire head had disappeared under a white blanket. This could be life-threatening for babies just a few months old who haven't learned how to flip themselves over, Ou wrote. The infant could choke from having fabric pressed against their mouth and nose, she said. Putting multiple children on the same bed could see them falling on each other, increasing the risk of suffocation; those who are older may fear that their parents have abandoned them; and a lack of showering or care could give rise to skin problems and expose the children to other infectious diseases, she added.
Only infants needing critical care should be separated from their parents, the pediatrician said.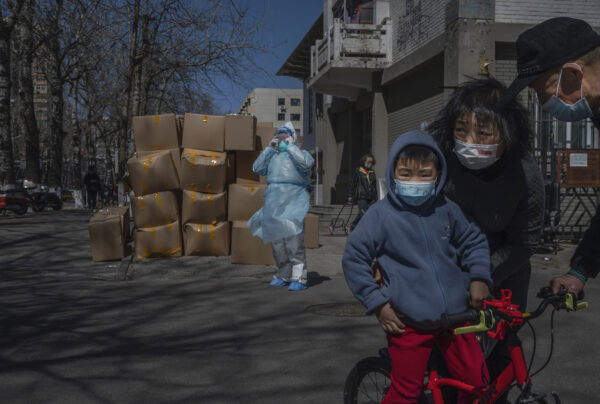 A human rights lawyer from southern China, who asked to have his name withheld for safety reasons, was angry upon learning of the children's situation.
"For the authorities, containing the outbreak is now above all else," he told The Epoch Times, calling the measures "very inhumane."
"They are using the name of outbreak control to do whatever they please, without any legal basis," he said. "This is sabotaging the law and moral values. It's creating a humanitarian disaster."
Other mothers whose children are in the same age group are no less outraged.
"As the mother of a one-year-old, I don't dare to imagine how these children—and their parents—get through every day. They are so little! Who can bear the responsibility if something happens," one wrote online, ending her post with multiple exclamation marks.
The Shanghai Municipal Health Commission and Shanghai Municipal Center for Disease Control & Prevention could not be reached over the phone on Saturday for comment.
Hong Ning contributed to this report.