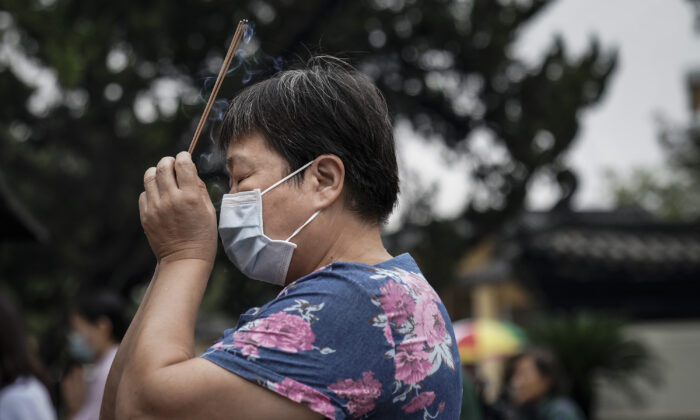 The Chinese regime's initial coverup of the CCP virus outbreak is well-documented.
But new government documents obtained by The Epoch Times have revealed in greater detail how authorities also worked to suppress online information that did not align with their narrative about the pandemic. Those who posted such information on social media would be punished.
Authorities also set up teams of officials and state media reporters to publish articles praising the Chinese regime's pandemic response and promote those propaganda posts online.
They also maintain a list of banned news topics that the media are not allowed to report on, constantly updated to reflect the latest news deemed too sensitive.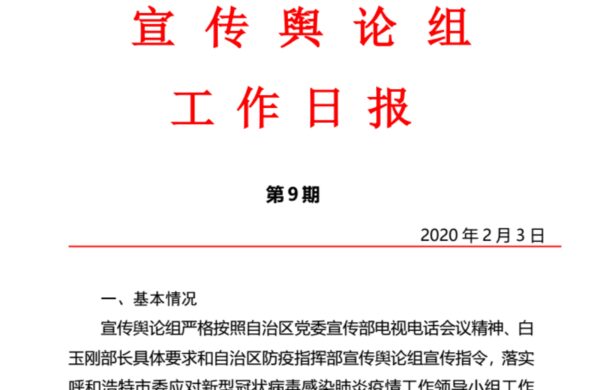 Propaganda Teams
The documents come from the Inner Mongolia Chinese Communist Party committee.
In one notice dated Jan. 26, the committee ordered local governments at all levels—regional, municipal, county, township, and village—to set up dedicated "propaganda teams" for the CCP virus epidemic.
"At present, the novel coronavirus-related propaganda is our most important job… We need to motivate everyone [in Inner Mongolia region] and arrange tasks that can cover all aspects, to strengthen the guidance and control on epidemic-related information and speech," read the notice.
The regional team would be led by the propaganda minister of Inner Mongolia, with top officials spanning different government agencies as members, including the Cyberspace Affairs Office, Foreign Affairs Office, education department, health commission, transportation department, customs bureau, and state-media outlets.
The city or county government teams would similarly be led by the local propaganda director, along with other officials in charge of health, cyberspace, media, and other arenas.
The Party committee would also set up "reporting teams" at the provincial, city, and county level. State media reporters must be "politically correct and steady" when covering the pandemic, the notice instructed. The leader of each team would be the chief editor of local state-run outlets.
Both the propaganda and reporting teams would be on standby 24/7. Members who are not on shift must be prepared to answer their phones at any time, "to prepare for emergencies."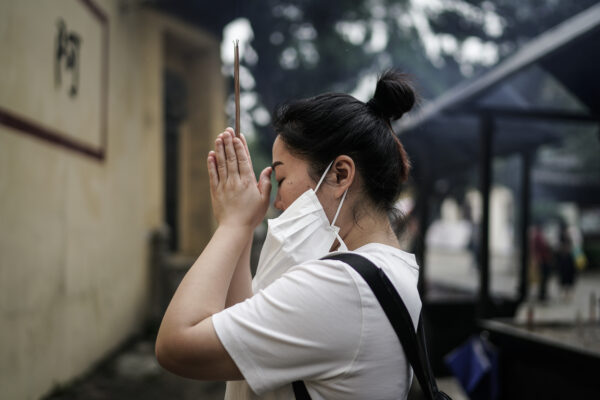 Main Tasks
The propaganda teams need to post information that align with the central government's tone—on conventional media and social media platforms. The posts can be in different forms, such as news reports, commentaries, and talk shows, according to the documents.
The posts would serve the purpose of "educating the people," documents noted.
Posts should feature the "main melody" or "positive energy" about the pandemic, such as stories about restaurant owners delivering free meals to medical staff who treated COVID-19 patients; new infections are rumors; grocery stores have plenty of supplies, and so on.
The Hohhot city propaganda team wrote in its work summary on Jan. 30 that it had posted 698 CCP virus-related posts from 9 a.m. Jan. 29 to 9 a.m. Jan. 30.
In the 24-hour period, state-run newspaper Hohhot Daily published 18 news reports in its newspaper and 84 articles via its social media accounts. Hohhot radio and television reported 40 news articles and 93 posts on its websites and social media platforms. HohhotNews.net published 79 articles on their websites and 73 posts on social media platforms.
The summary also noted that Hohhot censors promoted posts by the official government's accounts on Weibo and WeChat, two of China's most popular platforms. The local cyberspace office also arranged for 6,686 "volunteers" to share the government posts on social media.
The propaganda teams are also tasked with monitoring all posts and comments published on social media platforms by local residents—and punishing those who post content not in line with the official narrative.
For example, the same work summary stated that the cyberspace office filtered out 34,218 posts in those 24 hours. 14 of them were identified as "important public opinion"—a euphemism for posts that authorities disapproved of.
"We have asked the health commission and police bureau to deal with the posts," the summary stated. The notice did not explicitly explain what that meant, but in Chinese government messages, it typically connotes a form of punishment. "The harmful posts were removed by the cyberspace office," it added.
The propaganda office in the Alxa League government also stated in a document that it removed social media accounts and punished the account owners who posted information not in line with the authorities.
For example, the office stated that on March 6, it identified an account on WeChat, "Xiaotuofeng Net," that posted information about the local outbreak. Officials soon contacted the account owner, and ordered him to stop.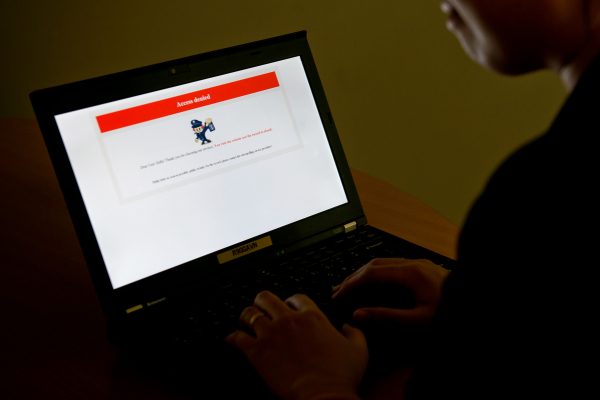 Sensitive Topics
Meanwhile, an order issued by the Hohhot government on Sept. 8, instructed all township, neighborhood, and village authorities to utilize social media and convince people to accept a new education policy.
Since late August, ethnic Mongolians in Inner Mongolia have protested in front of local government offices or staged school walkouts to oppose a new policy requiring classes in primary and middle schools to be taught in Mandarin Chinese and use standardized Chinese-language textbooks.
Ethnic Mongolians have a distinct language and culture from the Han Chinese ethnic majority who speak Mandarin.
Several government-operated social media accounts also publicly threatened residents that they would be "held liable" if they opposed the new policy.
Another document, over 20,000 words long, detailed all the news topics that authorities banned from Jan. 2 to March 10.
No media were allowed to report on Indonesia's criticism of Chinese fishermen who entered into the country's exclusive economic zone; how the Hong Kong government was dealing with the CCP virus epidemic; large-scale protests against the Iranian regime; U.S. sanctions on Iran; or China's population crisis, to name a few restrictions.