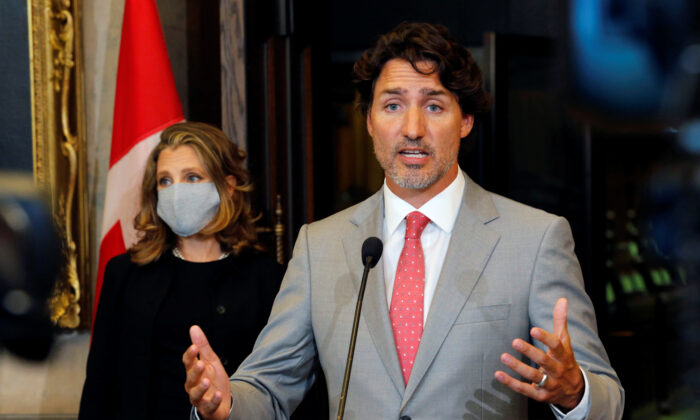 News Analysis
Although prorogation has been provisioned to allow for a reset of Parliament without an election, its use in recent memory has come to be mired in controversy.
Prime Minister Justin Trudeau's move this week to prorogue Parliament amid the WE Charity scandal has been criticized by the opposition as being a way to dodge scrutiny. The government says it's meant to reset the economic plan amid the pandemic and to provide an opportunity for a vote of confidence in the government before adopting that plan.
As much as the opposition may object, it is within the rights of the government to ask the governor general to prorogue Parliament, and it would be highly unusual for the Queen's representative to deny that request.
If there's any price to be paid for the government for invoking the parliamentary tool, it would be at the ballot box.
"Canadians can draw conclusions about whether the government is acting in their best interest, if prorogation is being used as a political tactic as opposed to resetting the parliamentary agenda," says Eric Adams, a professor specializing in constitutional law at the University of Alberta.
This is hardly the first controversial prorogation of Canada's Parliament. In fact, Trudeau was careful to avoid it until now, as he was a vocal critic of Prime Minister Stephen Harper's proroguing of Parliament in late 2008 when his minority government was at risk of losing a motion of non-confidence, and again in 2009 amid controversy on handling detainees in Afghanistan.
Canada's first prime minister, Sir John. A. Macdonald, prorogued Parliament in 1873 as a committee was investigating his involvement in the national rail contract bribery scandal. He resigned shortly afterward nonetheless.
Prime Minister Jean Chrétien also prorogued Parliament in 2002 amid the sponsorship scandal. The following year he stepped down as prime minister, and his party's majority government was reduced to a minority in 2004.
Political Cost
In these cases, the prorogations may have simply delayed the inevitable, rather than being the straw that broke the camel's back. But they can still be part of a slew of controversies that lead to bigger conflagrations, although the scale of the impact can vary.
"Whatever particular political controversy may be in the life of a particular government, there may be prorogations that exist within the cyclone of that controversy, but in my read, it's probably only a small contributing factor to the downfall of a particular government," Adams says.
In the case of Harper, his government went on to win a majority in 2011. Nonetheless, Adams says, there was still a political cost to the move, as it fed a frame of thought that his government wasn't playing fairly by parliamentary rules and procedures.
"Sometimes the cost comes due at some point later down the road," he says.
In Trudeau's case, if the prorogation is to evade the WE Charity scandal dogging his party, as the opposition claims, the calculation could be to cease parliamentary committees that are probing the scandal and divert public and media attention to a new throne speech and budget plan that will be announced in September when Parliament reconvenes, says Nelson Wiseman, a professor of political science at the University of Toronto.
What the Liberals have to their advantage this time is that most people aren't paying attention to what is happening in Parliament, as the country is grappling with a pandemic, Wiseman says.
He points to recent reports that show the Liberals still polling strongly despite the WE Charity scandal.
"In a pandemic, people are looking for leadership. Trudeau is coming on TV saying we're going to do this and that, and spend money on this and that, so people think that 'OK, the government is doing something,'" Wiseman says.
However, things may change as people get more used to living with the pandemic, he says, and as the Conservatives elect a new leader and the media starts giving them more air time.
Adams says there's always an aspect of political calculation when governments make decisions such as proroguing Parliament, but it's important to balance these calculations so the public doesn't lose faith in the government's decision-making.
"The question is, at what point do these partisan considerations overwhelm the good-faith aspect of what prorogation is supposed to be for," he says.