For China watchers, the arrest of a retired RCMP officer for allegedly helping China with its interference efforts in Canada is not surprising, given Beijing's extensive network of spies and agents in Canada and its ambitions for global domination.
Scott McGregor, a former Canadian Armed Forces intelligence operator and intelligence adviser to the RCMP, says Canada is particularly infested with a proportionally higher number of CCP agents compared to other countries.
This is due to a number of factors, including "ease of entering, the massive support network and depth of infiltration, abundance of natural resources, and lack of enforcement," he said.
China's operations, he told The Epoch Times, "are all part of a much larger strategy, undermining the West and rising up to world domination by 2049."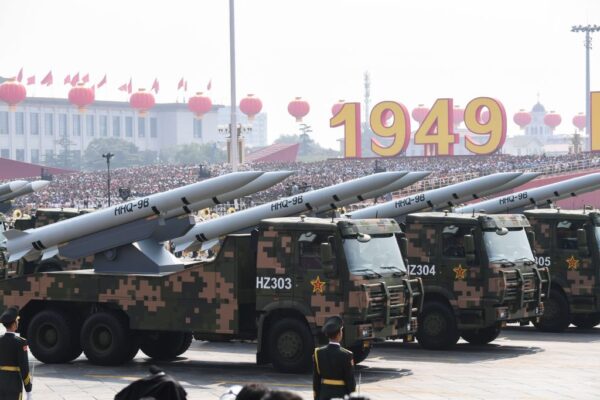 The 2049 mark is a reference to the Chinese Communist Party's program to surpass the United States as the global superpower on the 100th anniversary of the CCP's takeover of China in 1949.
Mr. McGregor describes the plan as "a concerted and intentional effort that seeks to control all aspects of Western society."
Arrest
William Majcher, who had been living in Hong Kong, was arrested by the RCMP in British Columbia on July 20 on charges that he allegedly used his knowledge and network of Canadian contacts to obtain intelligence or services to benefit the People's Republic of China. He was granted bail on July 25, with his lawyer saying he plans to plead not guilty. His charges have not yet been tested in court.
A second former Mountie is listed in court documents as one of the individuals Mr. Majcher allegedly conspired with, though the second person hasn't been charged.
Mr. McGregor says that since Hong Kong is a former British colony, it serves as an "excellent conduit for illicit activity," which has been exploited by the CCP.
"Leveraging their connections and infiltration in the West, they [the CCP] have been able to wage hybrid warfare by using lawfare and political influence to meet objectives," he said.
CCP's lawfare efforts include its extension of security law outside China's borders to capture targets overseas. Among these efforts are Operation Fox Hunt and Operation Skynet, which aim to bring targeted individuals back to China to face prosecution.
The latest development comes as recently leaked intelligence documents continue to show that China has been extensively attempting to interfere in Canada's electoral system, to the extent of funding candidates. As well, recent revelations of covert Chinese police stations operating on Canadian soil, and increased instances of CCP harassing and intimidating Chinese and Hong Kong diaspora groups, have added to mounting calls by opposition parties and Chinese dissident groups for the government to curb Beijing's operations in Canada.
Chinese Agents
Back in 2005, Chinese defectors Chen Yonglin, a former Chinese diplomat, and Hao Fengjing, a former officer with China's security apparatus, said China is running 1,000 spies and informants in Canada. The two, who had defected to Australia, said the spies were primarily engaged in harassing Falun Gong adherents and stealing commercial secrets.
Mr. McGregor says he believes the number to be much higher, depending on what definition is used for who is a CCP agent.
"Not only are there actual MSS [China's Ministry of State Security] spies, PLA [China's People's Liberation Army] agents, criminals such as triads, and Chinese police intelligence operatives, but also those working for China in the diaspora as required by China's National Security Law," he said.
He thinks the number has increased substantially since 2005, particularly because of the expansion of the operations of the CCP's United Front Work Department. The organization is the Chinese regime's primary foreign interference tool, according to studies cited by Public Safety Canada.
The 2019 book "Chinese Spies" by French journalist Roger Faligot, based on documents and extensive interviews with intelligence officials and analysts, says that according to the FBI, in the year 2000 there were nearly 2,000 Chinese regime officials, diplomats, and journalists based in Canada and the United States giving cover to the top layer of Chinese intelligence operators.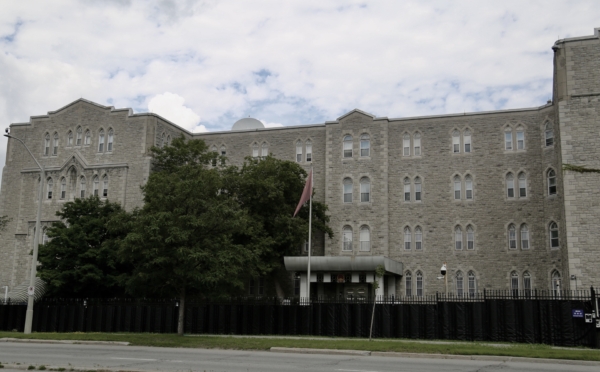 The book adds that the great number of Chinese international students, "even if only a minority were professional secret agents—offered considerable opportunities for targeting laboratories and research centres."
"This figure does not include the large numbers of tourists, touring circuses, and Beijing opera companies, all naturally accompanied by many agents, who keep their eye on more than the visiting performers during such visits," the book says.
In an interview with The Epoch Times, former diplomat Mr. Chen also said the number of Chinese agents in Canada has increased substantially since the early 2000s.
Canada a Target
Mr. Chen says countries like Canada and Australia are always targets of the CCP because they are developed nations, but also because of their close relations with the United States.
"America is always the biggest enemy of the Chinese regime," he said. As a close ally, Canada has access to many sensitive American assets and intelligence, such as weapons research, that are sought by the CCP, Mr. Chen said.
But for the CCP, the issue is that the United States has far stricter security protocols and checks, whereas Canada is a lot more lax in its security measures, he notes.
"The governments [in Canada and Australia] have even signed research cooperation agreements with China," he says. "They are the weak part of the alliance."
Opposition parties were in an uproar after it was revealed that Canada's highest-security infectious-disease laboratory in Winnipeg collaborated with Chinese military researchers between 2016 and 2020, and one Chinese military scientist was even granted access to the lab.
Canada was also planning to hold joint military training with China on Canadian soil, with the event being cancelled only after the United States raised concerns about the decision in 2019, documents released a year later show.
Hidden Safe Houses
Mr. Chen says that while the CCP maintains high priority on the operations of the MSS, PLA, and public security agents, and runs spying operations out of its consulates, it is also increasingly leveraging its United Front assets in host countries because they provide a base for agents and informants to operate under cover.
As well, some companies embedded in the Chinese community along with overseas branches of Chinese state-owned enterprises get used by Beijing to provide operation bases for Chinese agents, he says.
"It's easier to hide a safe house on their property," Mr. Chen said. He noted that these bases get used especially when the CCP has concern that an operation run by a consulate may garner more visibility and arouse suspicion, he said.
Operations
Mr. Chen says approximately half of Beijing's assets are sent from China using Canada's immigration system, which he says is very easy to use, while the rest are recruited directly in the host country.
"Locals cost less, and they can also use them on a casual basis, as part of an operation, and then abandon them once the operation is done," he says.
Among those spies coming to Canada using the immigration system, some could be coming using technical credentials or using sponsored marriage routes, he says. They then end up working in technology companies and institutions, and even in the government, where they'll have access to information that the CCP can take advantage of, he adds.
Besides sensitive government documents, the operatives could get access to preliminary academic documents, which get sent back to China, where a new piece of technology can go to production before it's even patented in Canada or the United States.
"The problem is that China has a lot of civil-military fusion plans, and most of this information will be used in weapon research. That's why China has made great achievements in the past 30 years, and they can compete in some weapon systems," he says.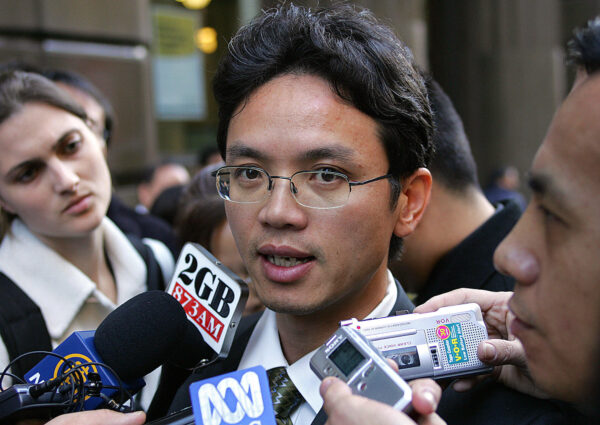 China's infiltration of the academic community includes efforts such as the Thousand Talents Plan, academic partnerships between governments and institutions, and agents sent as students and scholars to universities abroad, he notes.
Mr. Chen says that while the overseas assets usually function independently, sometimes they cooperate on some important issues, such as cases involving influential dissidents.
Among the United Front network entities in countries like Canada are many groups in the Chinese community that visibly have close relations to the Chinese consulates. Chinese student associations set up in all major universities are another component of the network.
"These Chinese non-governmental organizations, like trade promotion associations and organizations like that, they could be nests of Chinese spies," he says, adding that this also includes many Chinese state-owned media and their overseas staff.
Generational Planning
In their book "Nest of Spies," journalist Fabrice de Pierrebourg and former Canadian Intelligence Security Service senior manager Michel Juneau-Katsuya say that China's intelligence agencies plan their operations in "generational rather than calendar-year intervals."
"This kind of long-term planning, all by itself and without further cleverness, is enough to baffle the fast-food mentality of western intelligence agencies," the book says. "When the other side drops his guard, that's the moment to activate one's sources. Also, if you flood the enemy with an overwhelming number of agents, some might be caught but several will succeed."
Many agents are recruited at a young age while still at university and are sent to Western countries while in their 20s, the book says.
"Ten, fifteen, twenty years pass. During this time the sleeper agent has not had a single contact with the home base. Then, one day, he or she receives the signal that means 'activate.'"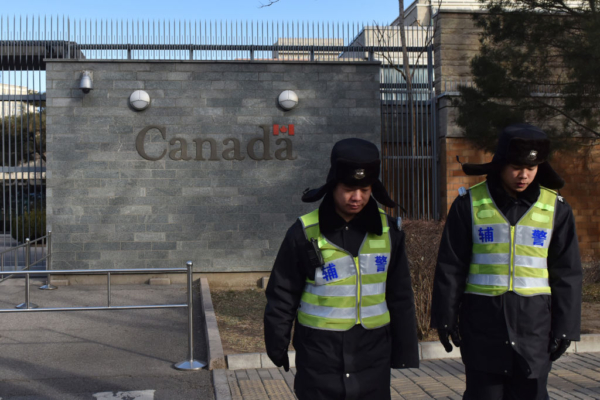 While Western intelligence agencies prefer to train professionals for the task, the Chinese "are happy to make use of anybody who has a round-trip airline ticket to a foreign country."
"The Chinese national who goes abroad is pressured into returning home with whatever information he or she can find," the authors write. They add that the CCP of course looks out for those who can more professionally carry out the task as well, with "talent spotters" looking for people who may be recruitable.
China's espionage activities cover a wide range, the book notes, including economic espionage, supervision and control of dissidents abroad, as well as political and military spying.
"Looking at the number of Chinese diplomats posted to Canada is useful. It's much more extensive than we see in embassies of similar size," the book says, referring to espionage activities run out of Chinese diplomatic missions.
Leverage
Mr. Chen, the former diplomat, says that while some of China's assets may be motivated by money, many are coerced into helping the regime because of the CCP's threats toward their families or business operations back in China.
He adds that, to aid in its various operations and ways in which it can use different people, the CCP has been collecting data on its citizens at home and abroad.
"They collect data for overseas individual Chinese people, if they have connections, if they're prominent," he says. "They want to see if they can use that information in the future, and further infiltrate the West."
A phenomenon that is seen increasingly more nowadays is the prevalence of non-Chinese people acting on behalf of the CCP, Mr. Chen adds.
"They are recruited by money, as the Western economy is declining," he says.
Exploiting Western Democracy
Mr. Chen says the CCP has become proficient at exploiting loopholes in democratic countries and spends huge sums of money to indirectly use different entities to lobby the Canadian government for policies that favour Beijing.
"China knows the weaknesses of the democratic system, and they use that to influence Australia and Canada and other Western countries," he says.
He says the CCP also exploits the progressive movement, attempting to gain the upper hand when it comes to human rights by blaming the history of the treatment of the indigenous people in countries like Canada and Australia, while it continues to brutally suppress human rights inside China's borders.
It also exploits racism labelling, he says, by fuelling the movement that deflects criticism of the CCP as racism against Chinese people, thus stifling those who call out Beijing's abuses.
"They use this for [CCP's] purpose, to hide their network," Mr. Chen says.
'Disconnect'
In their book, Mr. de Pierrebourg and Mr. Juneau-Katsuya question why there are no Chinese agents getting charged with economic or industrial espionage in Canada, whereas in "the United States, Great Britain, and Australia there is an average of one trial per month."
In the case of the United States in more recent years—"Nest of Spies" was published in 2010—sometimes U.S. prosecutors announce new China-related espionage cases almost every week.
The RCMP did charge an individual employed with Hydro-Québec in November 2022 with economic espionage under the Security of Information Act. This was the first time such a charge was laid in Canada, and there have been no other such arrests since then.
"There really is a dramatic disconnect between Canada's indifference and our allies' active concern," write Mr. de Pierrebourg and Mr. Juneau-Katsuya.