The family believes in cultivating old-fashioned virtues and move through life in an intentional way
With a love for cultivating an "old-fashioned" life and returning to what truly matters, a mom of three encouraged her kids to adopt a "TV fast" for three months. The family was so blown away by the creative energy that emerged in the absence of the screen that they decided to continue—marking eight months of no TV at the end of July.
Homeschooling mom of three, blogger, and author Jill Winger, 38, grew up in Idaho. Today, she lives on a 67-acre (27-hectare) family homestead in the southeast corner of Wyoming with her husband, Christian Winger, and their three kids: Mesa, 13, Bridger, 10, and Sage, 7.
"We have a little bit of everything," Mrs. Winger told The Epoch Times. "We raised a big garden and we also have a greenhouse garden, then we do milk cows, laying hens for eggs, we raise meat, chickens, and beef cattle. We also have goats and some geese. We try to grow as much of our food as possible.
"We didn't really ever watch a ton of TV, we just had Netflix and Hulu," she said. "My kids would watch shows an hour and a half in the afternoons, then what we found was happening is, during the winter, because we have long winters in Wyoming, our family would kind of default to the TV in the evenings after supper."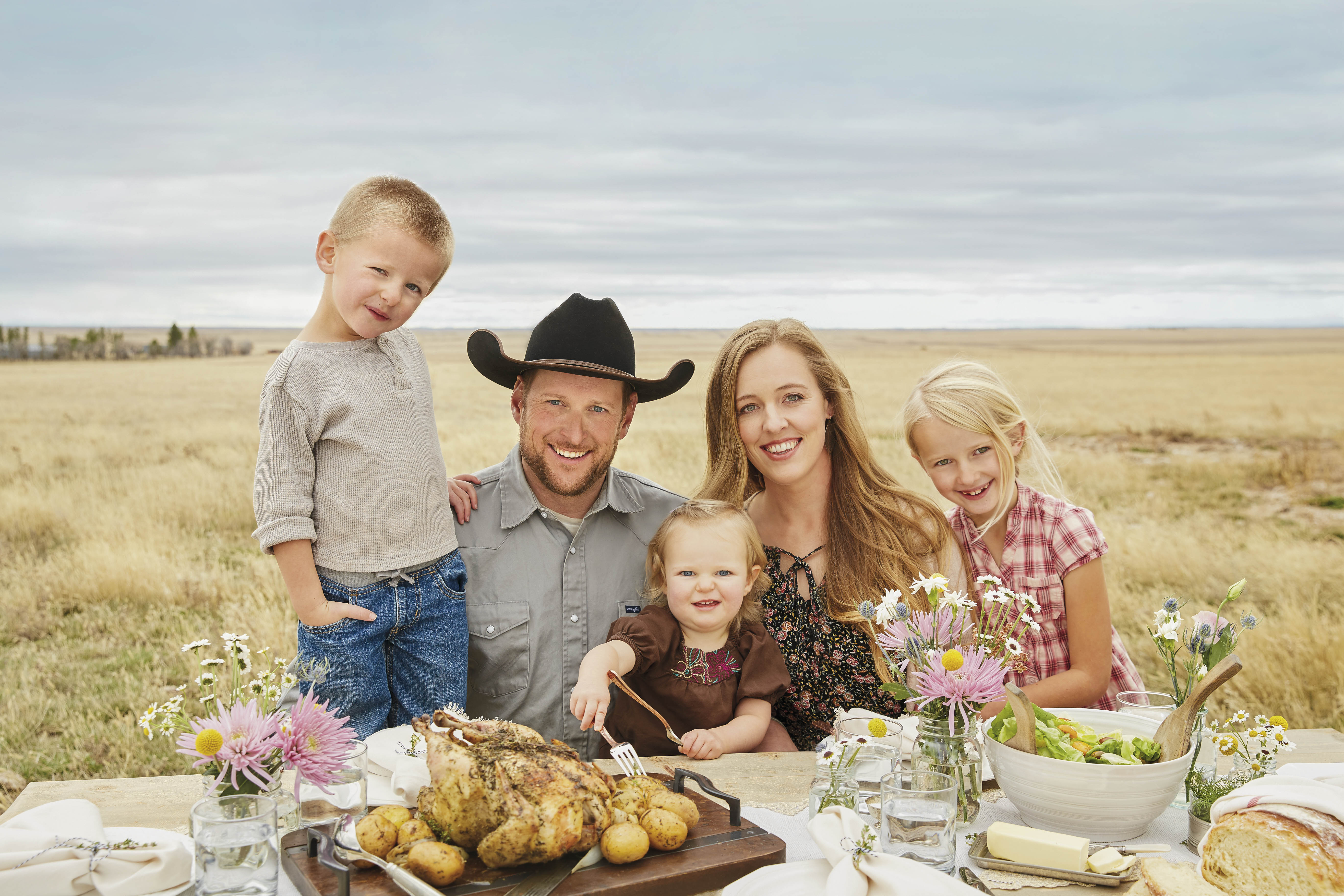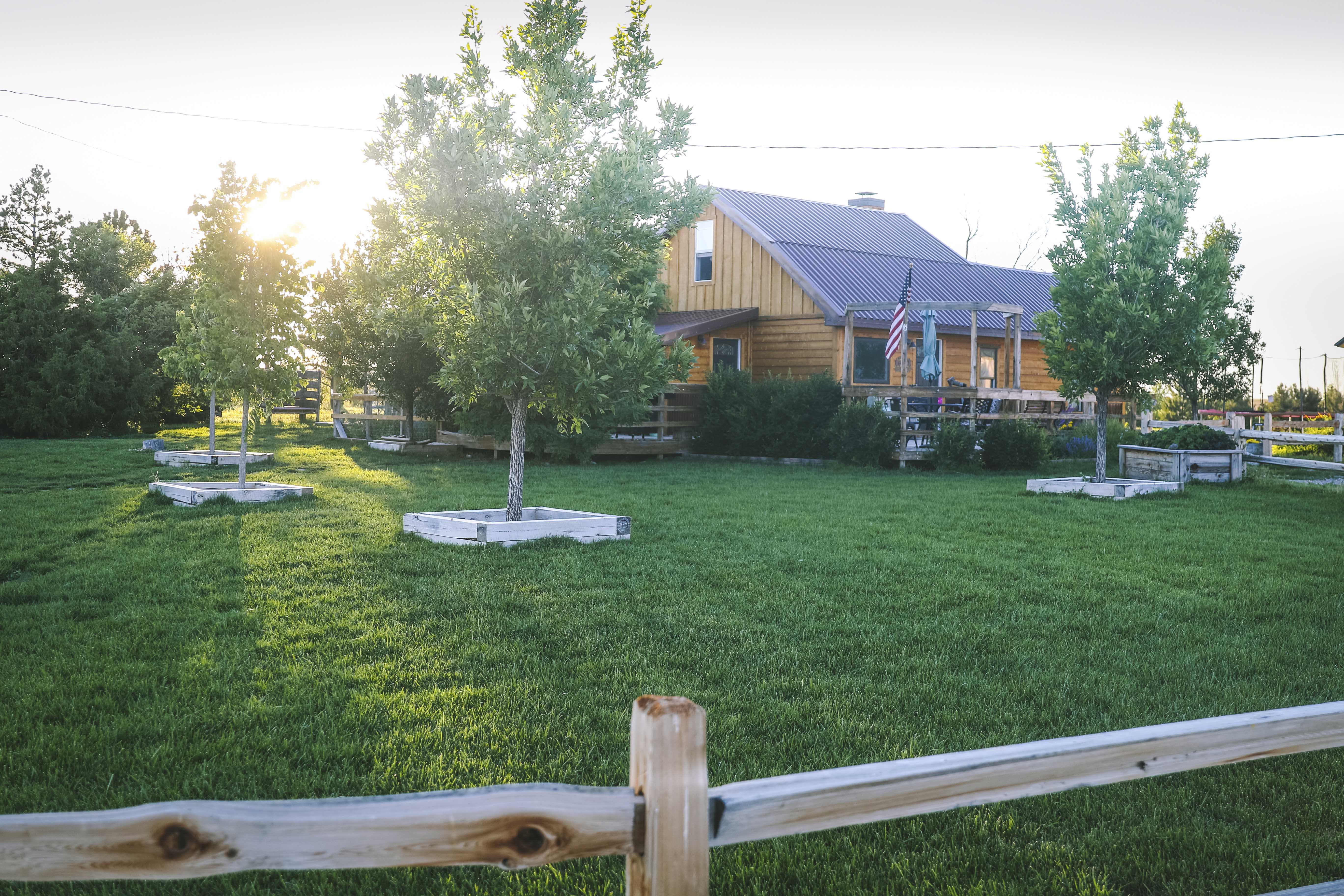 'Let's Experiment!'
It wasn't all "bad programming," Mrs. Winger said, but in December 2022 she began asking herself, "What other activities was the TV displacing?"
She posed the question to her husband and kids, and together they made a decision: they would go on a TV fast.
"We thought, what if we just try cutting it out completely for a while?" Mrs. Winger said. "Three months, we decided, from December 1, 2022, to March 1, 2023, we would not watch any TV. We would turn off our subscriptions … we just said, let's experiment with what happens.
"Shockingly, I expected more pushback; they were not super upset," she said of her kids. "I think they knew that they were turning on the TV as just a default activity, kind of mindlessly, without really enjoying it. So when we told them our plan, they were kind of like, 'Okay, we'll try it, then!'
"I think that our foundation that we've had with them since the beginning was a really big piece of that because they know we live life differently. Also, just having a really good conversation so they could see our thought process."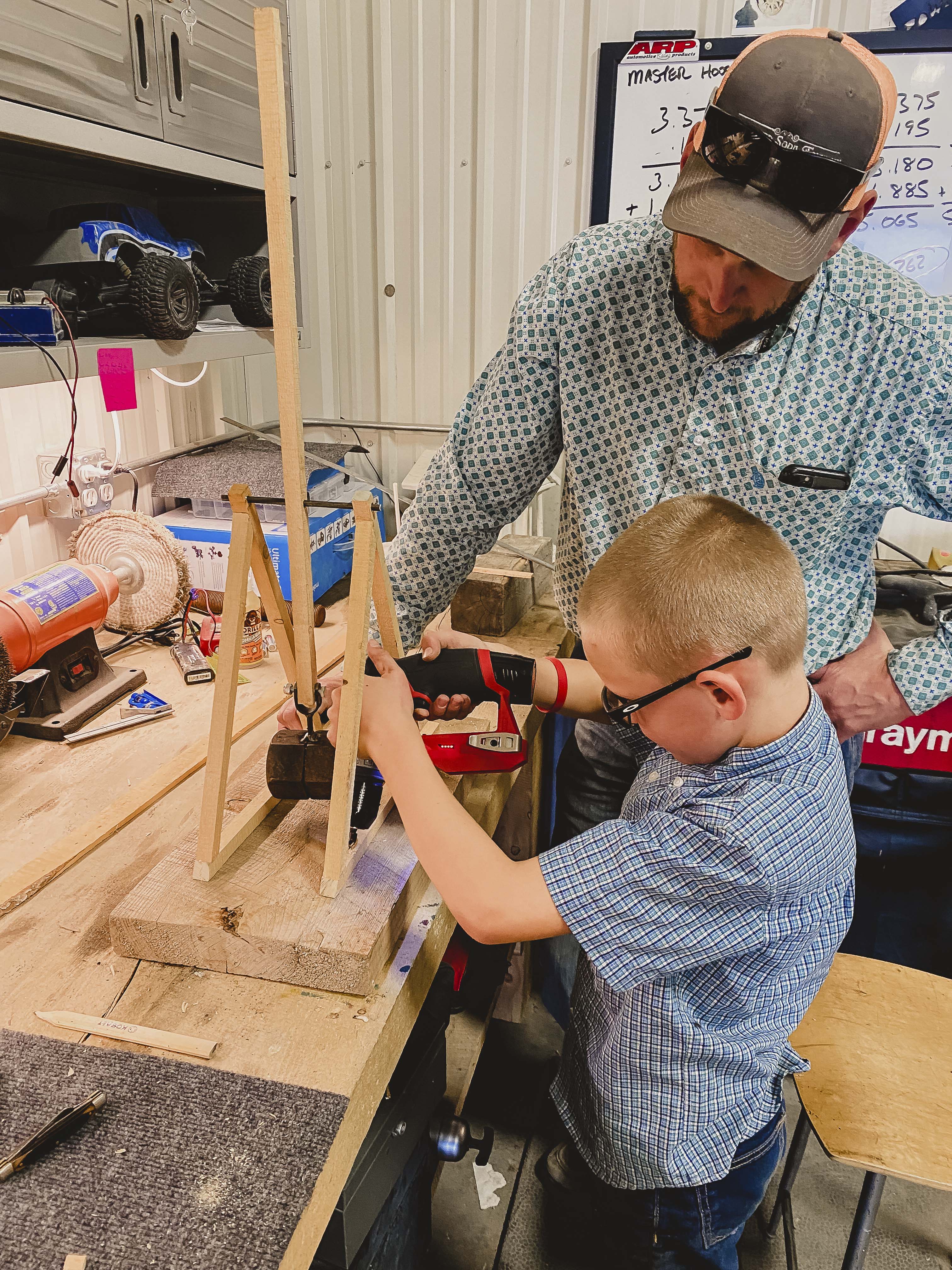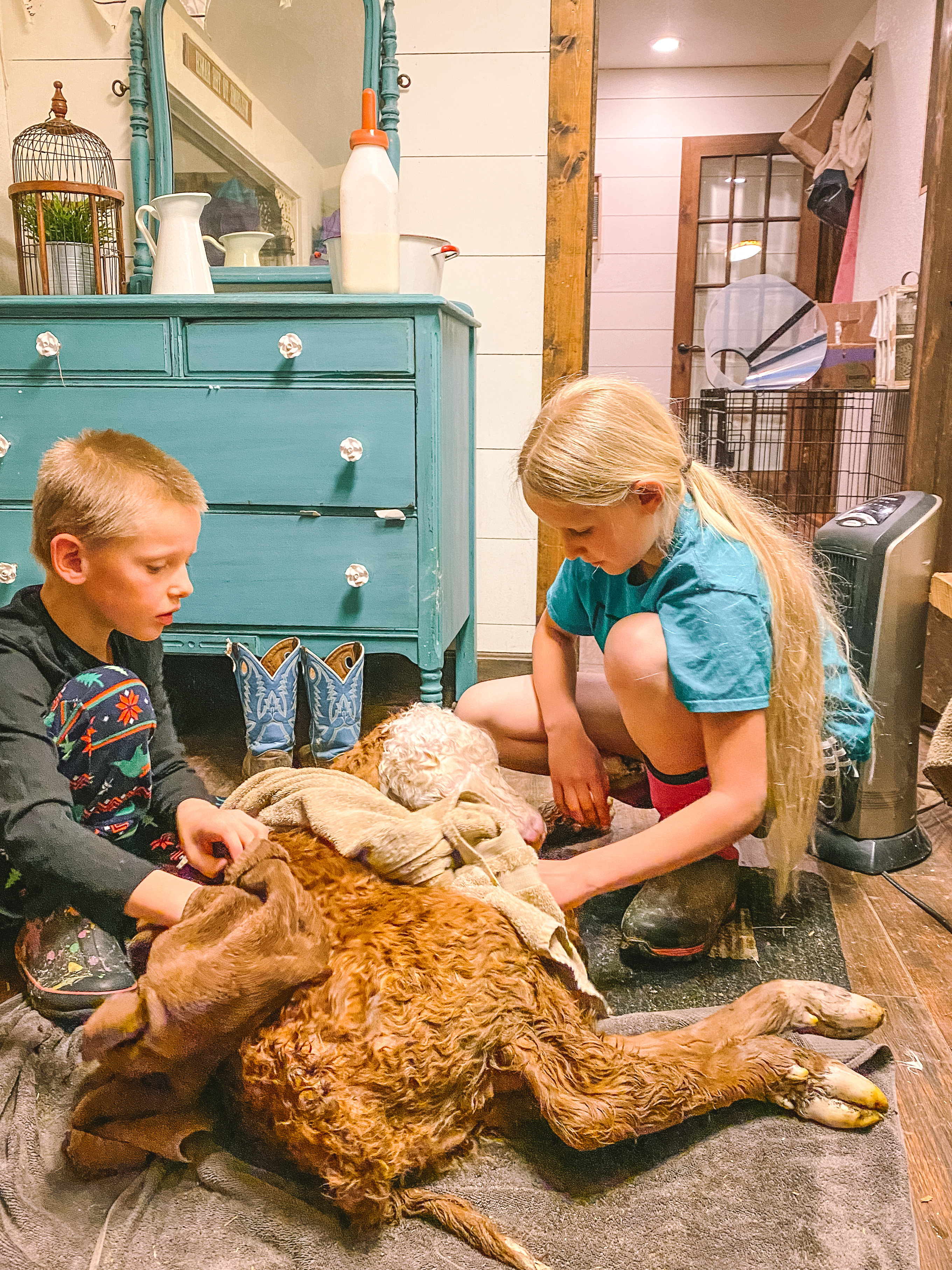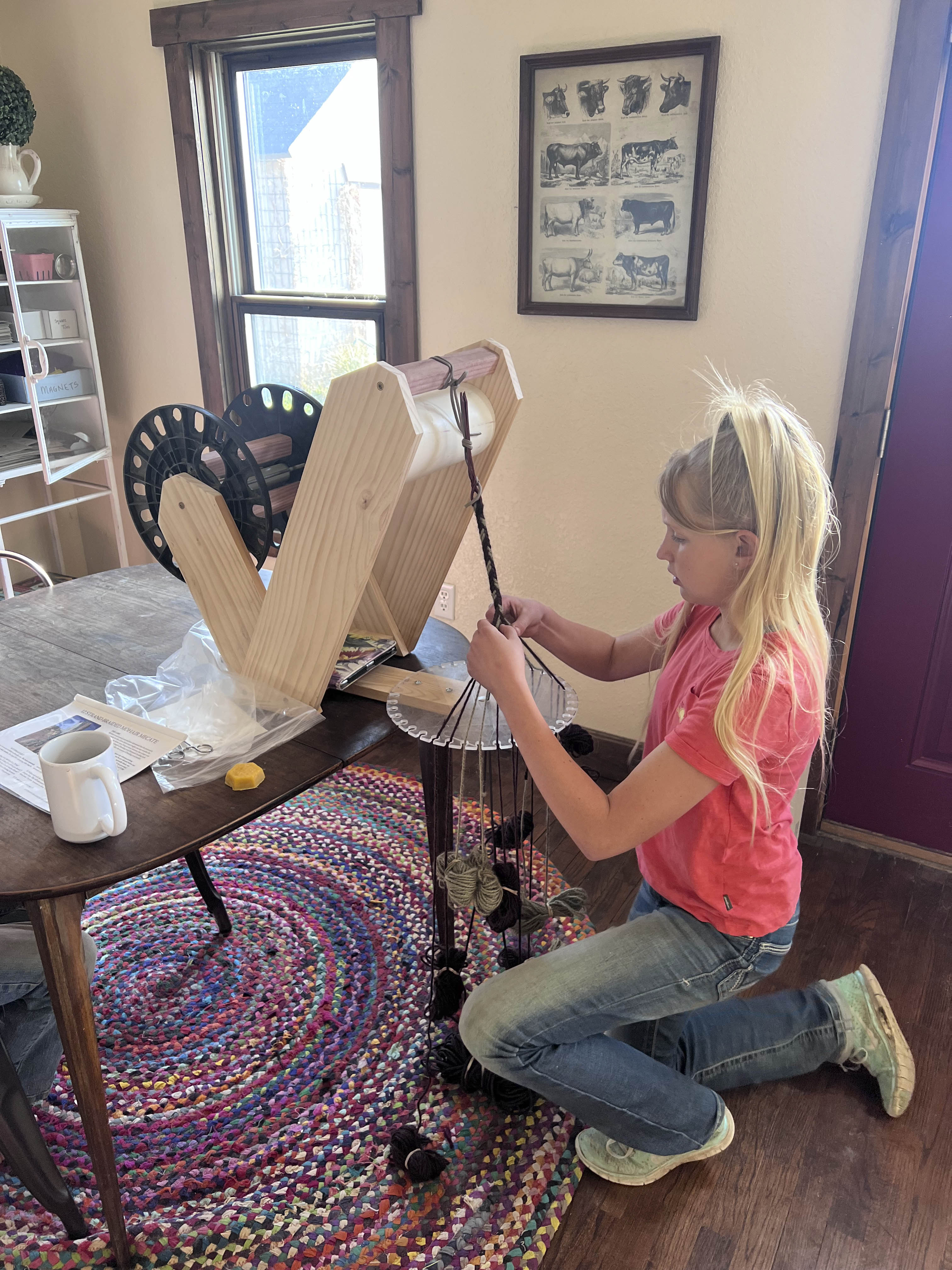 Together, the family discussed what to do with the time freed up by quitting TV. One of the first ideas to emerge was reading books together. They made it fun by digging out old lanterns, brewing a pot of tea, and reading together by lantern light.
"Maybe that sounds silly to some people, but the kids thought it was the coolest thing ever," Mrs. Winger said.
Another impulse that emerged was to learn new hobbies. Christian took up leather crafting; Mesa, Bridger, and Sage learned to braid leather. The three kids together taught themselves chess, started cooking more, and became more engaged in homesteading activities.
Mrs. Winger said: "It was shocking to me, the changes, even though we hadn't been obsessed with TV before. … They were engaged more in their hobbies and interests, and they were really digging deep. They just started to be more aware and involved in life."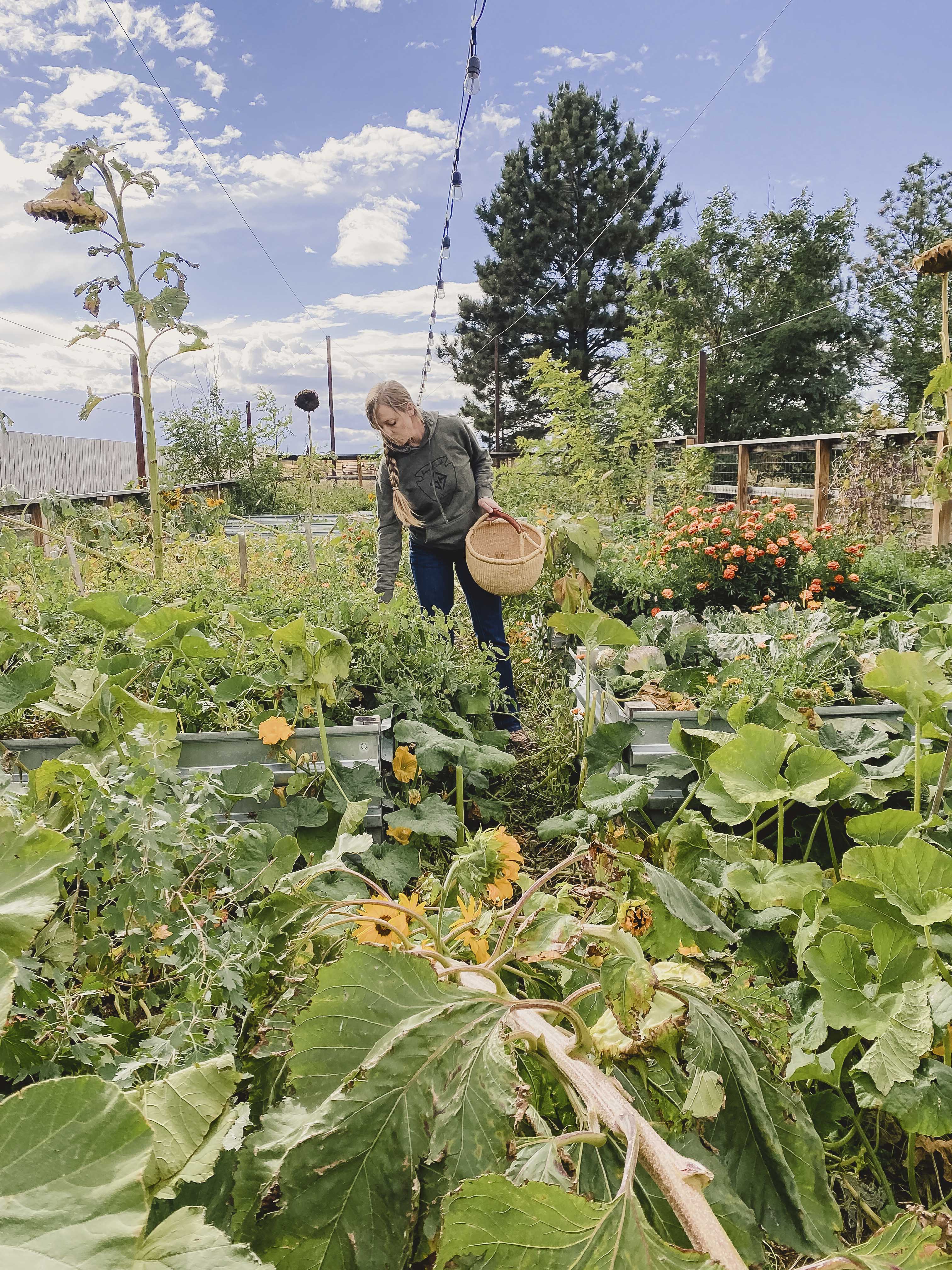 'The Real World'
When the family reached the end of their TV fast on March 1, they sat down to discuss the experience and came to a surprising conclusion: they wanted to continue. Rather than reactivating their subscriptions, they decided to set aside special time once or twice a month to watch a movie as a family and preserve their newfound free time for hobbies and creative pursuits.
The family has iPads in the house for homeschooling, and for access to YouTube tutorials, but the parents monitor what their kids are watching. Their oldest daughter has a flip phone to call or text when she's out of the house. But none of the kids are on social media.
"I feel very competent as a parent in the experiences we're providing them," said Mrs. Winger, whose family owns a restaurant and raises grass-fed beef for sale to the public.
"The kids are out in our community. They're working in the restaurant, they're working with the people on our farm, they're out learning those real-life skills, and that, to me, is the most important.
"I don't worry about their lack of ability to acclimate into our modern world, just because, I mean, we're not completely disconnected from it," she said. "But is mindless TV the real world? Or is that what someone else is creating and presenting to us to consume? … the real world is out your front door, in the soil, with the animals in nature, relating to people in your actual community, and to me, technology is a nice little addition to that but it's not the entirety."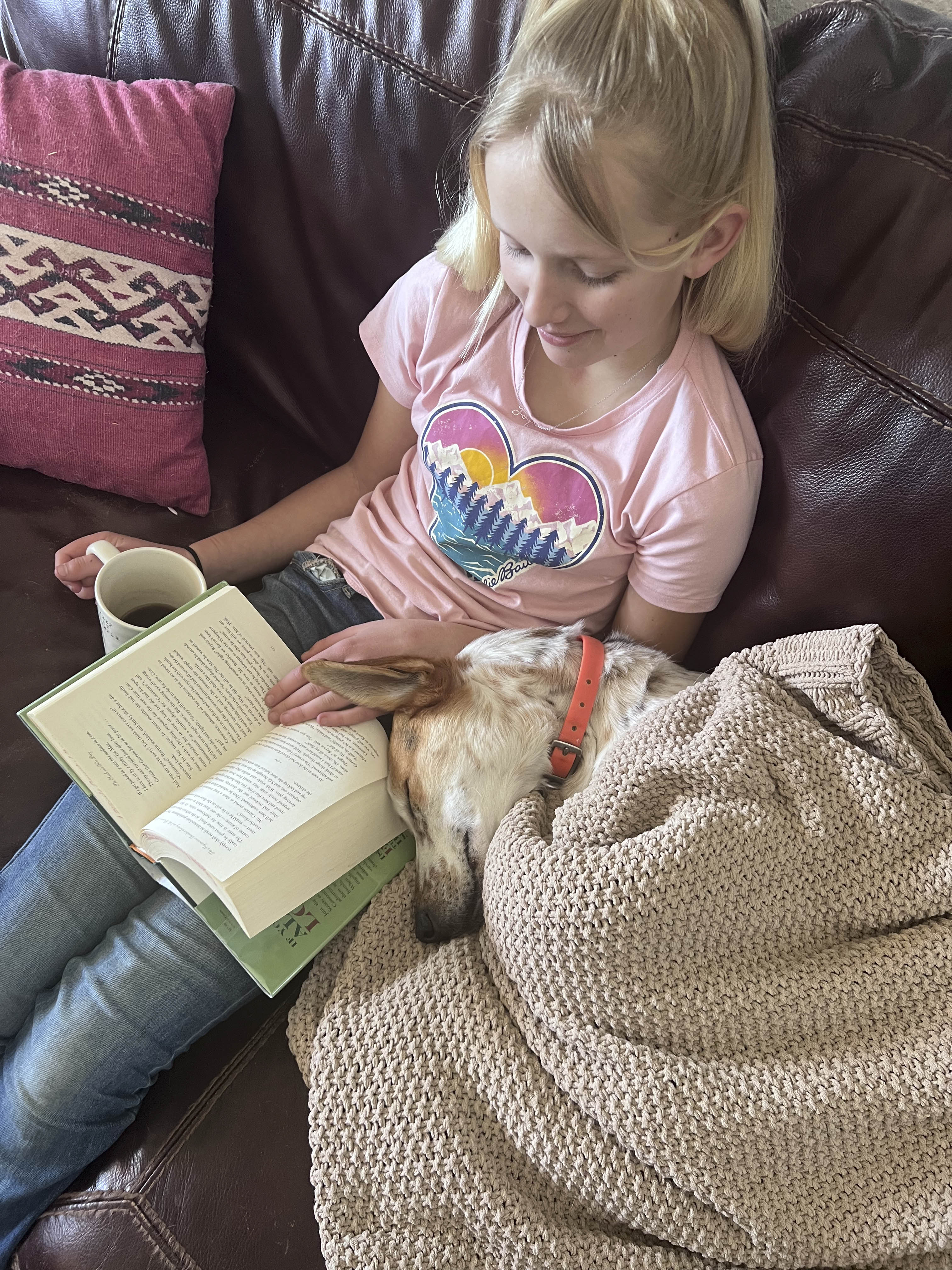 Mrs. Winger runs a website, podcast, and Instagram page to share her thoughts on raising "old-fashioned kids in a high-tech world," and believes hers was one of the first homesteading blogs back in 2010. She has received her fair share of criticism for her family's TV fast but is also supported by a like-minded community.
Addressing the critics, she said, "I think that it maybe triggered some feelings in people because they were perhaps feeling insecure about their own choices, with themselves, with their children. Not all TV is bad, but I think my husband and I kind of hold ourselves to a higher standard."
Capable, Creative Kids
Mrs. Winger moved to Wyoming at 18 to pursue a career in the equine industry and met Christian, who lived in the area. They bought their first home, a "fixer-upper farmhouse," in 2008, and turned it into the homestead of their dreams where they live with their kids today.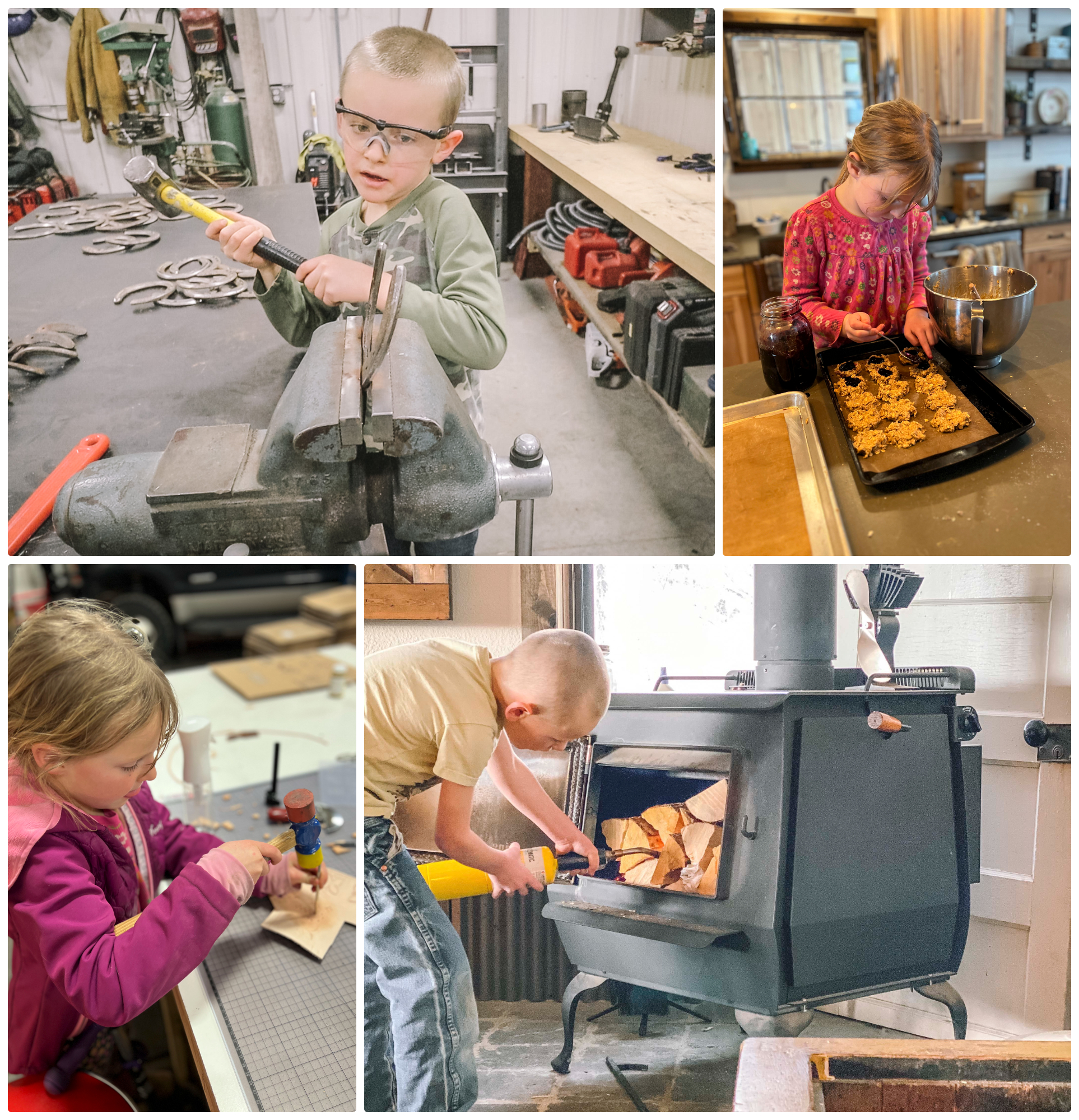 "I wasn't raised in this lifestyle, I was raised very conventionally," said Mrs. Winger, who believes her kids have benefitted from her and her husband's shared philosophy. "My oldest is definitely an artist," she said. "My middle child, he is very much a builder. He loves taking things apart, he wants to know how things work. Then my youngest, she's kind of the wild child. She is a free spirit.
"I'm really big on encouraging curiosity in my children. I'm really big on inspiring independence. I think that our culture sometimes, because we want to keep our kids so safe and we want them to be successful, we end up covering and helicoptering them, and we actually end up creating negative effects when we really have the best of intentions. … we need to fail because that's where our best lessons are. We can't be afraid of that."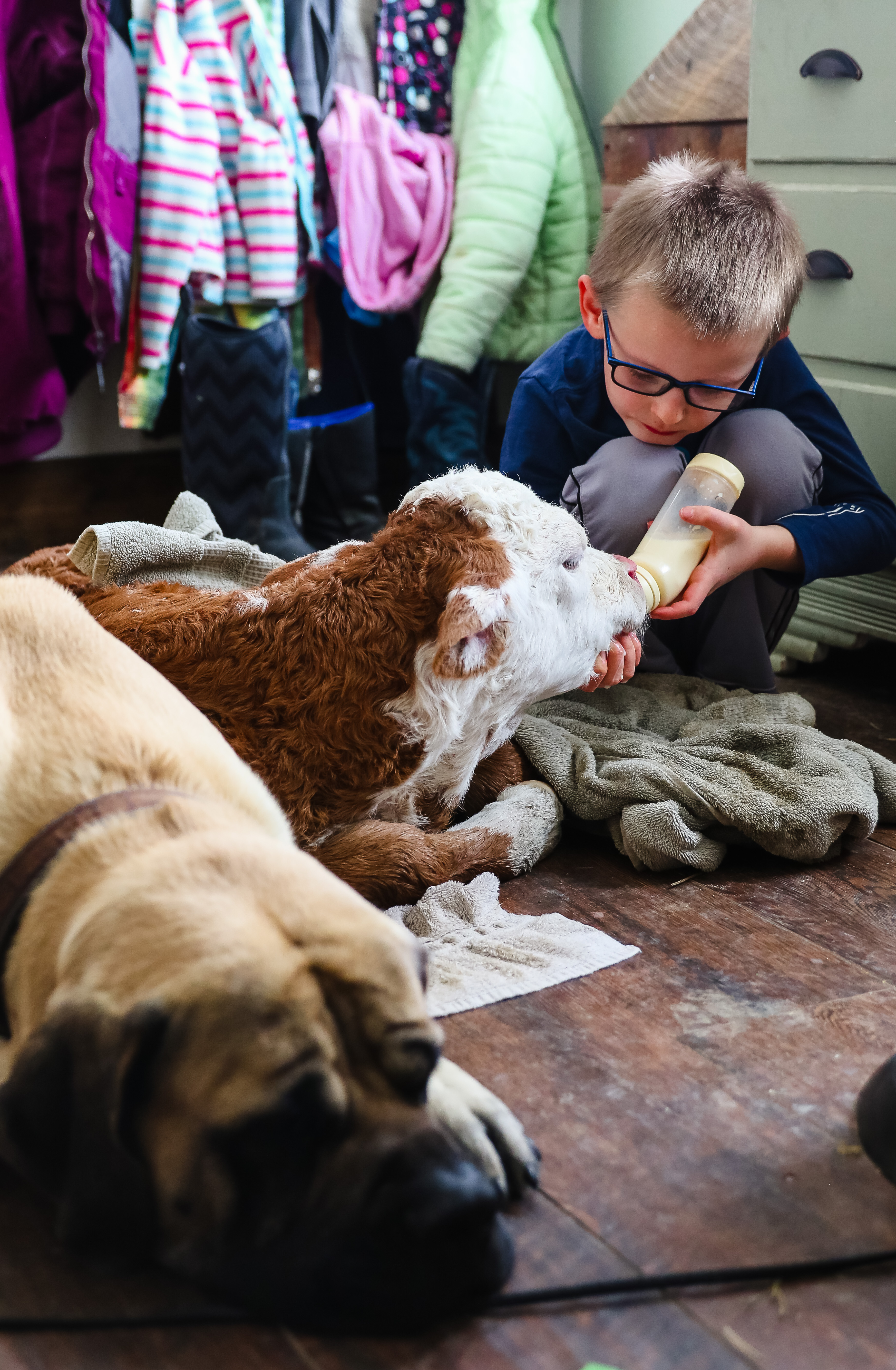 Mrs. Winger hopes that by sharing her family's journey, she can inspire others to believe that kids are more capable and creative than we think. She insists that it's not crucial to live on a homestead; even in the city, there are free resources, such as outdoor play, board games, and local libraries.
"That's really where the value comes in, instead of sitting in front of a screen just zoning out," she said, adding, "I've been there; you get done with everything you have to do as an adult during the day, and you're tired. … [but] it doesn't always have to be a ton of energy from you, as the parents; I think sometimes the best thing we can do is to give our kids a little bit of an idea, and then let them go through the rest."
A TV "fast," by definition, is finite. "It could be a week, it could be a month … pick your time," said Mrs. Winger, advising, "Stick with it, be committed to it, even if you want to change your mind later. Then I think it's really important to have a conversation with the whole family, to get everybody on board and help them understand why you're doing this."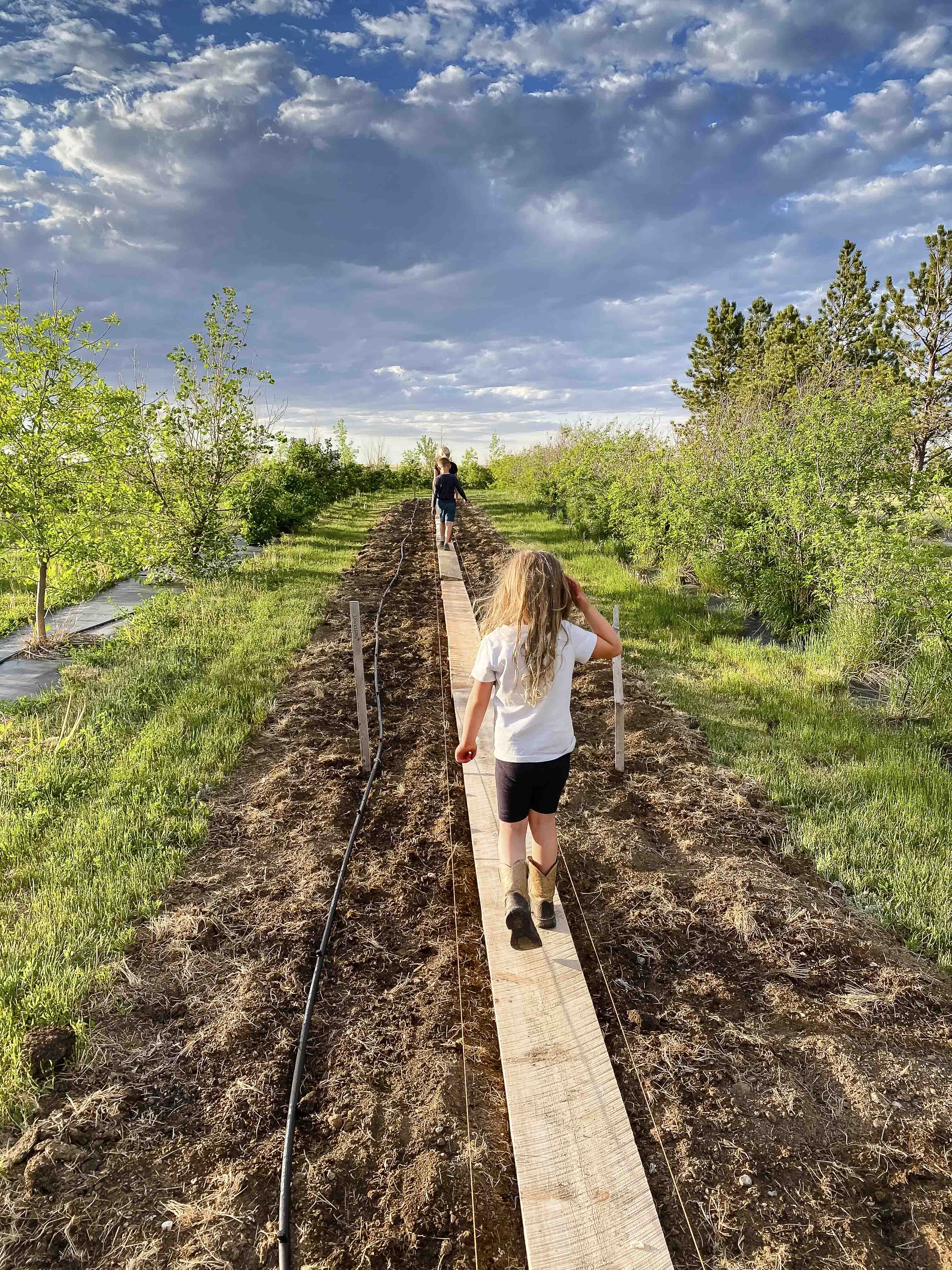 The Wingers don't have an end date for their TV fast. For now, they feel closer than ever, and Mrs. Winger is enjoying watching her kids grow and thrive.
"I see glimpses of the adults that they will become, what strengths they will have, and what curiosities they will have," she said. "I see this lack of TV giving more time for them to hone into that and figure out, 'Who am I, and what am I here for? What is my purpose? What are my passions?' That's my goal, to just give them more time and space to explore that, and I think eliminating the TV from our house is a really big step."
Share your stories with us at emg.inspired@epochtimes.com, and continue to get your daily dose of inspiration by signing up for the Inspired newsletter at TheEpochTimes.com/newsletter