Canada will provide new and expedited immigration pathways to make it easier for Hong Kong residents to study and work here in response to Beijing's new security law imposed on the city, Canada's immigration minister has announced.
Immigration Minister Marco Mendicino said the initiative will attract students and youth from Hong Kong to Canada by offering a new, open work permit and broadening the pathway to permanent residency.
"As daily life for Hong Kongers continues to unfold under a cloud of uncertainty, we have a unique opportunity to appeal to the hopes and aspirations of those who may well be casting their eyes abroad, and looking at Canada as a place to live, work, and settle as generations have before them," Mendicino said at a press conference in Ottawa on Nov. 12.
There are about 300,000 Canadians living in Hong Kong, his department said in a statement, noting the national security law imposed on the city by Beijing criminalizes "secession, subversion, terrorism, and collusion with foreign forces" under very broad definitions that undermine rights and freedoms.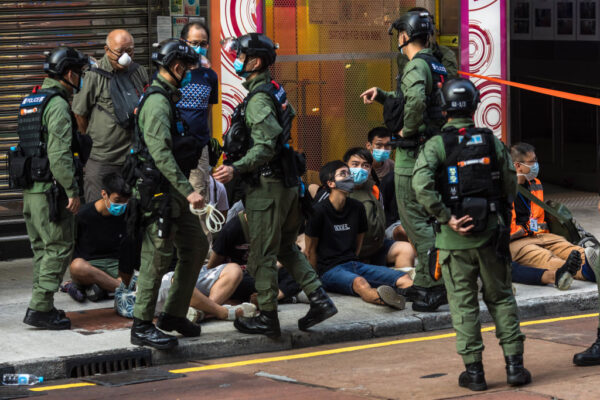 In addition to supporting Hong Kongers amid the Chinese regime's "imposition and implementation" of the national security law,  the new initiative builds on Canada's 2021-2023 Immigration Levels Plan, and is designed to "encourage recent Hong Kong graduates and those with essential work experience" to study, work, or settle in Canada, the statement said.
The new immigration measures would include allowing eligible Hong Kong residents in Canada or abroad with recently completed post-secondary studies to apply for an open work permit, valid up to three years. This could be followed by permanent resident status for in-Canada Hong Kong residents that meet language, education, and work experience criteria.
The government will also expedite study permit applications for those who want to study in Canada, Mendicino said, and once their studies are completed, the students will have a new pathway to permanent residence.
Mendicino made the announcement the day after China removed four democratically elected lawmakers from office in Hong Kong, which prompted 15 other democratic politicians to announce they were all resigning from the Legislative Council in protest.
Two of the four lawmakers forcibly ejected—Alvin Yeung and Dennis Kwok—are former Canadian citizens who renounced their citizenship in recent years before entering politics in Hong Kong, according to the National Post.
The move is the latest in Beijing's escalating erosion of the "one country, two systems" agreement in Hong Kong. On Nov. 12, Foreign Affairs Minister Francois-Philippe Champagne condemned Beijing's actions against the legislators, calling it "a further assault on Hong Kong's high degree of freedoms" and a "concerning disregard" for Hong Kong's autonomy.