'It's saddening that upholding one's spiritual beliefs has become the 'biggest and most dangerous crime' in today's China.'
By Michael Wing
An award-winning young digital animation student whose family has suffered spiritual persecution for decades in China arrived in Canada in August 2020 to avoid harassment and secure her future. But nearly a year later, she learned her mother was, once again, placed in detention. This is her story.
The talented 24-year-old student at world-renowned Sheridan College in Ontario—who at the age of 4 was taken away as a hostage by Chinese police in an attempt to arrest her parents—is now speaking out to seek an immediate release of her mother facing persecution for upholding her spiritual faith.
Lucy Mingyuan Liu, whose father is an accomplished artist and mother a former dean at a Chinese university, is gifted in traditional 2D painting. She ventured into full 3D digital animation recently, making a huge splash in her first year at Sheridan—a campus where Disney and Pixar spot top talent to fill their ranks.
Sheridan college held a Zoom call in May 2021 and presented the Tibor Madjar award for Best Overall Animation. Lucy was the winner. Her breathtakingly beautiful classical dance demo reel had the judges spellbound.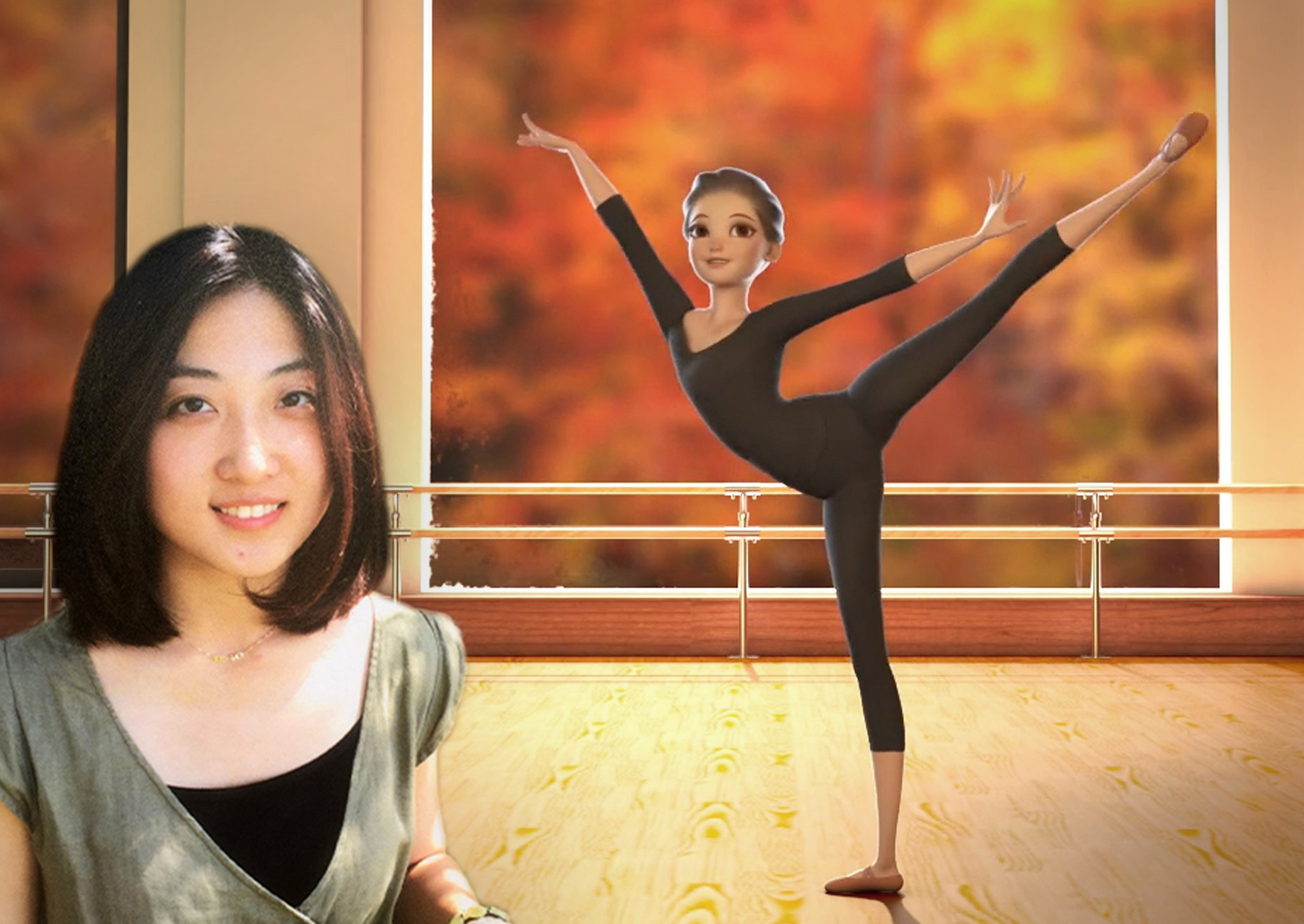 Lucy told The Epoch Times in an interview that in the world of CGI (computer-generated imagery), animating figures realistically is one of the hardest challenges.
Her anatomically correct, gracefully choreographed dancer could've only come from a mind ablaze with inspiration—the judges were cognizant of it.
Inspired by Dancers of the Divine
Lucy's CGI dancer didn't appear in a vacuum. The character was inspired by Shen Yun Performing Arts, the world's premier classical Chinese dance and music company dedicated to reviving the 5,000 years old divinely inspired traditional Chinese culture.
Lucy, who practices the persecuted self-cultivation system of Falun Gong, grew up amidst tranquil meditators and qigong practitioners living by the virtues of truthfulness, compassion, and tolerance. Her parents, like countless other Falun Gong adherents, suffered under the Chinese Communist Party's (CCP) persecution of their faith.
"It's saddening that upholding one's spiritual beliefs has become the 'biggest and most dangerous crime' in today's China," she said. "Falun Gong practitioners are facing discrimination and alienation on a daily basis, for striving to be good people."
Falun Gong (or Falun Dafa) is a spiritual discipline that became popular in China in the 1990s because of its moral teachings and health benefits but drew fire from the communist party—a totalitarian regime that perceived the peaceful practice's growing foothold in the Chinese society as a threat to its Marxist ideologies and power. The CCP's former leader Jiang Zemin then initiated a persecution campaign in July 1999 to eradicate Falun Gong and its adherents, which continues to date.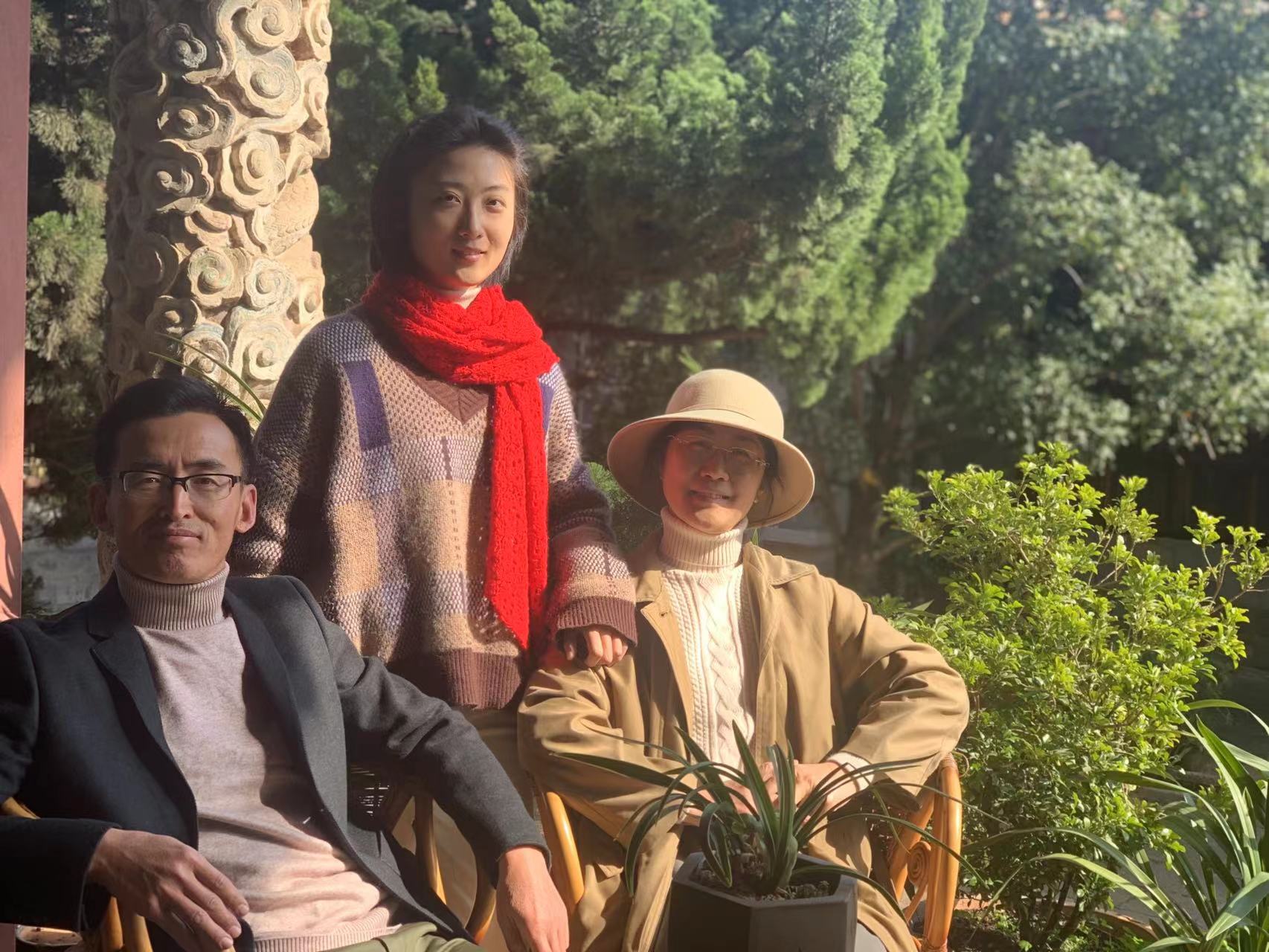 Like many others, Lucy's parents, when she was in high school, lost their jobs and were given multi-year prison sentences for practicing Falun Gong, after which she would worry in tears each day until they got home.
Faced with nationwide persecution, Lucy's parents worried for her.
"My parents said it's not safe for me to stay in China so they wanted me to come abroad," Lucy said. "They decided to send me to Canada so that the shadow of persecution can no longer overhang my future career and life. I know the Canadian government is the most kind, or very supportive of Falun Gong, so I just have a good impression of this country.
"And I know that Sheridan College in Canada is the best, that's why I chose animation."
A Fresh Start and a Mission
Lucy landed in Canada in the summer of 2020. Now in her second program, she has high hopes of one day working for a major studio.
"Some company like Disney, that would be the dream job," she said. "From my last program, I know there are only one or two students who end up working there."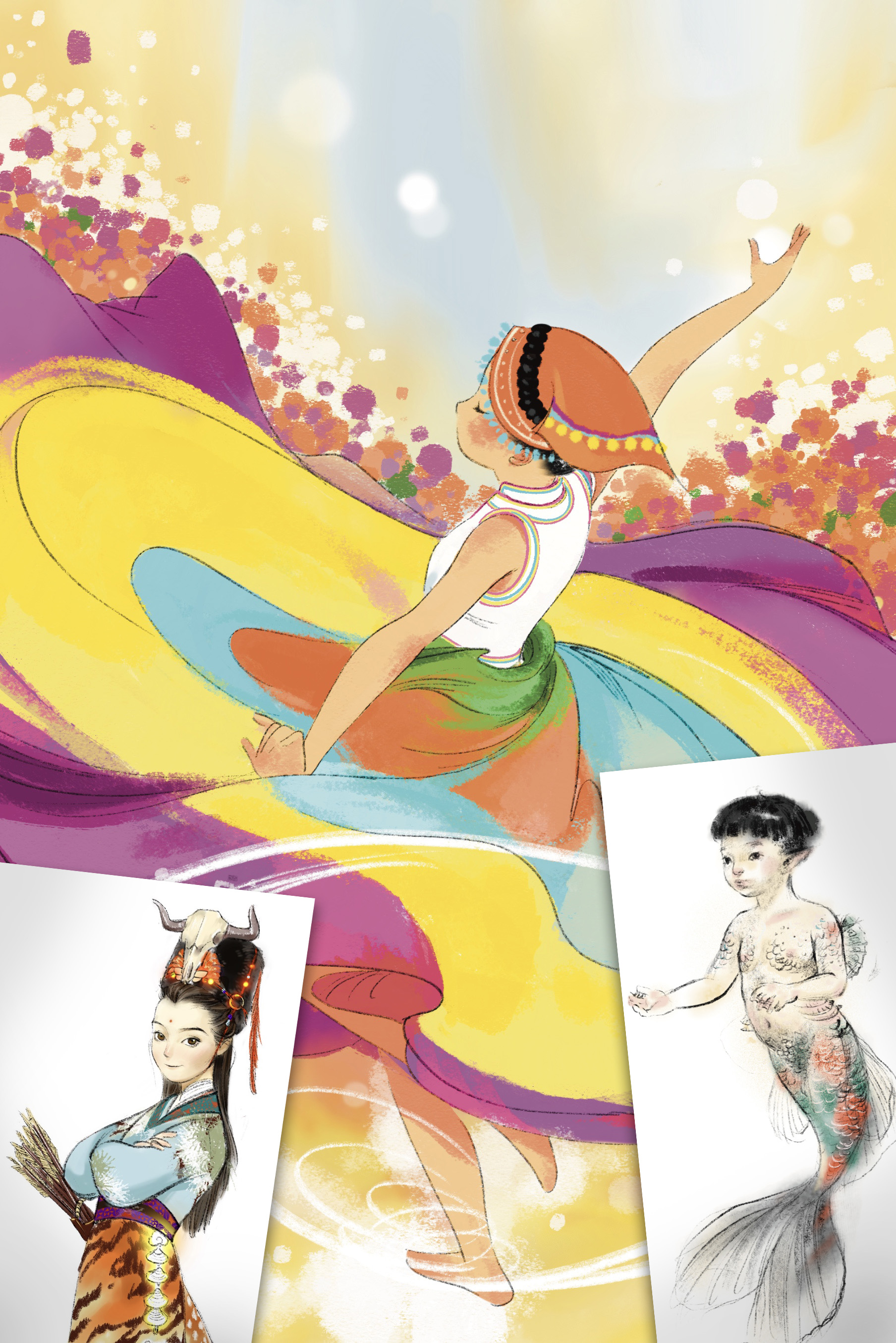 With her first "Digital Animation" program secured under her belt, she last fall entered her second, more advanced "Digital Creature" program, exploring further the 3D world of texture, detail, and realism. It's like advancing from TV-grade kid cartoons to feature film-grade full-length movies, she said.
Every piece of fur, feather, and scale is painstakingly rendered and animated in 3D. She's now creating a merboy (a boy mermaid) for her next big assignment. But in September 2021, the CCP cast another shadow upon her once-confident start.
"My dad called me and said, 'Your mom was arrested again,'" she recalled.
Lucy's mom, Yan Liu, was taken to Kunming Detention Center in China's Yunan province where only her lawyer was allowed to visit her twice but not her husband. "Now, even the lawyer is not allowed to meet my mom," she said. "People who have been there told me the environment inside the detention center is really terrifying.
"The police sent my mom's case to the procuratorate a second time around Dec. 30, 2021. The procuratorate is now preparing for her trial, and as far as I know, those trials against Falun Gong practitioners are held in secret; they won't notify the family members or our lawyer."
This is particularly concerning, for Falun Gong practitioners in prisons or labor camps, besides torture and death, are at the risk of having their organs harvested—hearts, kidneys, lungs, livers, and all—and sold for profit in China's state-sanctioned billion-dollar organ transplant industry.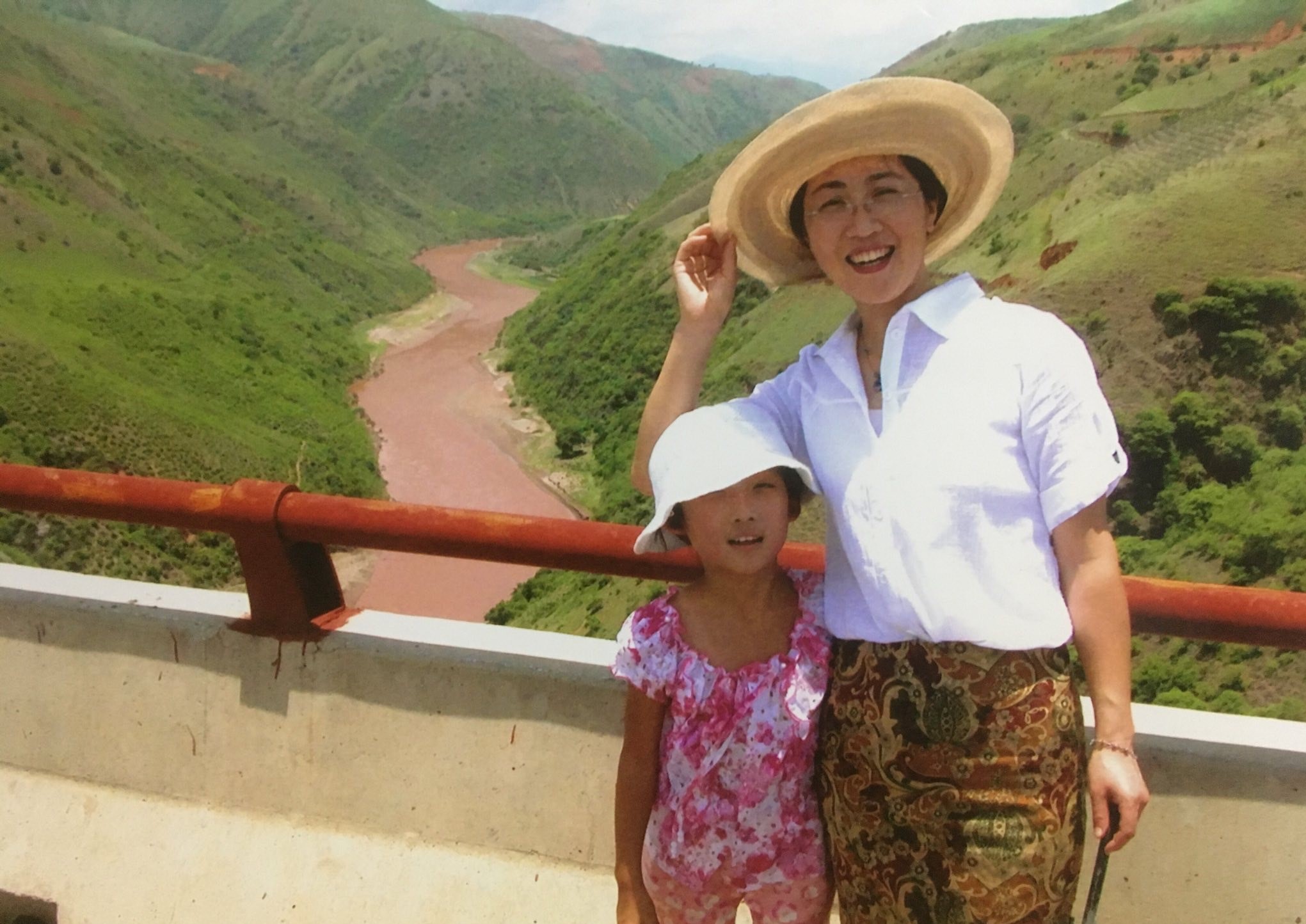 Expressing dimmed hopes, Lucy said her initial confidence in winning the Tibor Madjar award turned into plaguing worry for her family, hampering her concentration. But pressing on, with help from local Canadian Falun Gong adherents, she would raise her voice, telling the world of her mom's plight.
A Voice for The Voiceless
Braving freezing Toronto temperatures on Nov. 18, 2021, Lucy stood shoulder-to-shoulder with other Falun Gong practitioners outside the Chinese Consulate along St. George Street. Microphone in hand, Lucy pled for officials—Chinese and Canadian—to act on her mother's behalf.
"I hope my story will reach out to those working in law enforcement in China, so that they may reconsider whether they are implementing or impeding justice," she said.
Speaking loudly, as Lucy was, has previously impelled Canadian MPs to phone Chinese prisons to help practitioners—as was the case for Yinghua Chen, now safely in Canada, who was tormented in a Hebei province women's prison for four years. Calls from abroad forced the jail, who feared embarrassing the CCP internationally, to go easy on, not brutally torture, and eventually release Chen.
In hopes of protecting her imprisoned mother, Lucy started a petition to the Canadian prime minister on Dec. 1, 2021.
"The tragedies and trauma I have experienced as a child due to the persecution are beyond words," she said in her petition letter. "I stand up … to ask all righteous Canadians, parliamentarians, and our government to help me and call on the Chinese communist regime to immediately release my mother and put an end to the persecution of Falun Gong."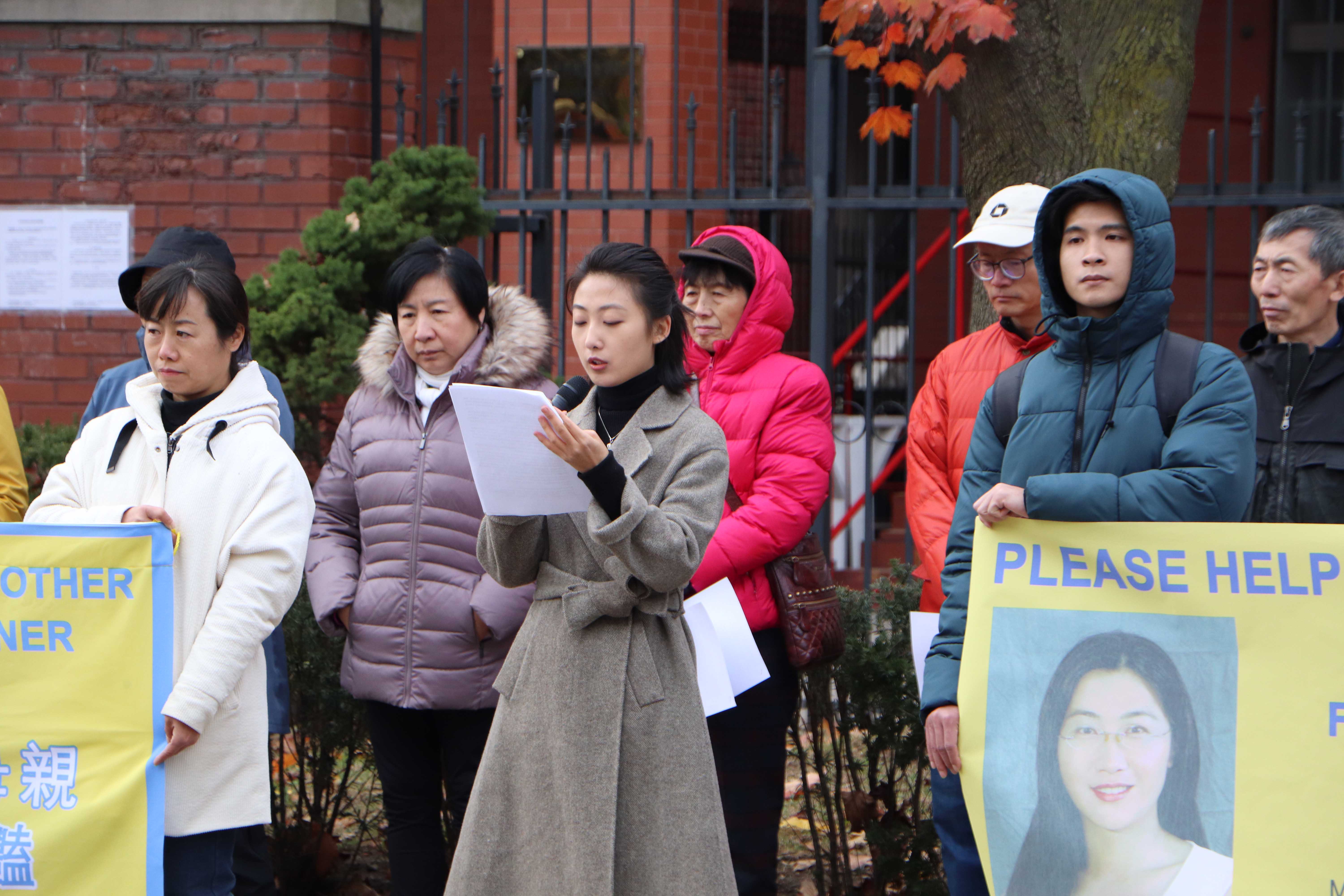 Keeping the Dream Alive
Before the persecution began in China, Lucy's family were quite well off, living the dream—until the communist regime overnight turned their "beautiful life" upside down.
Her dad, Yong Liu, was one of the top artists in the country and a respected art teacher. Lucy's mom was an esteemed English professor in Changchun city's Jilin University-Lambton College, a partnership between Jilin University and the Memorial University of Newfoundland, Canada. But seeing the suppression gradually escalating in Changchun led them to pack up, leave behind successful careers, and move 3,000 miles to distant Yunnan province where they knew no one. Fortunately, the talented couple secured university lecturing jobs there—only to later resign and lay low, fearing the CCP.
But the nationwide persecution found them.
"One day in the winter of 2001, over 20 police officers showed up on campus trying to grab my mother from her classroom," Lucy said. "A cleaning lady quietly let my mom out from the side fire-exit door. My mother left the school site and went to hide in a safe spot."
The family was forced into exile and hiding. In 2012, her father was arrested and sentenced to four years in prison. While her father faced persecution in detention, Lucy, who was then studying in grade-12, learned her mother was expelled from the university lecturing job. In 2015, while Lucy was preparing for admission to a top art university, her mother was sentenced to three years.
Lucy said her parents have suffered torture, brainwashing, and forced slave labor. By 2018, both her parents were released from prisons, and the family managed to gather up their scattered life with resilience and courage. Today, with her mom detained in jail, Lucy can't believe it's happening again.
"For years, my parents were my shelters and shields, protecting me from storms and thunders amid the persecution," Lucy said. "Today, I would like to be the shield for my parents and the values they hold dear to their hearts and lives."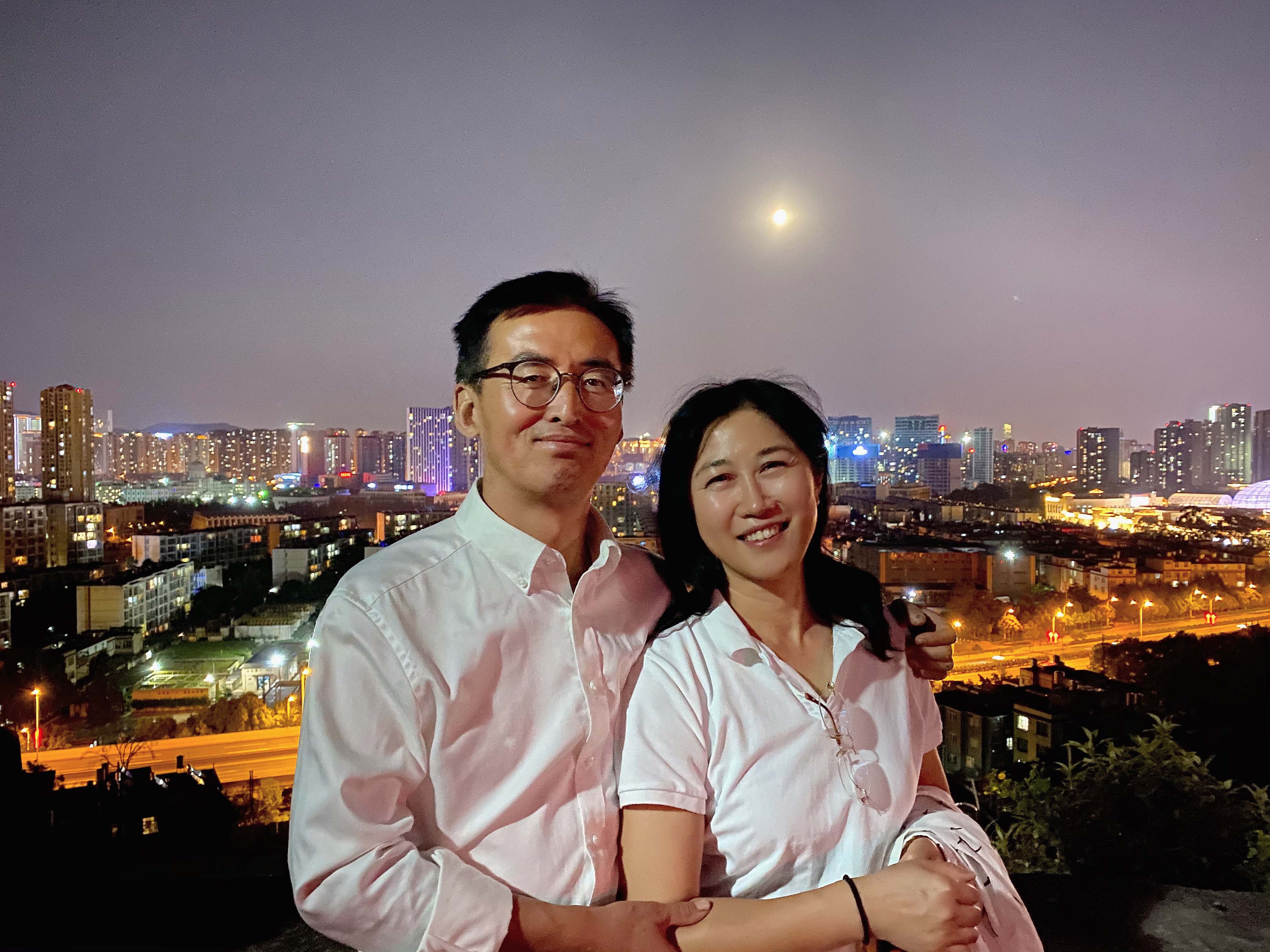 Lucy recently spoke in a video seeking support for her mom's earliest release and to help end the CCP's 22-year persecution of her spiritual faith.
Besides working for Disney or Pixar, Lucy one day aspires to use digital animation to amplify her voice and bring to light the atrocities in China. She also envisions using CGI to show people "the bright side of Falun Gong"—the beauty of its three core virtues of truthfulness, compassion, and tolerance—as her 3D dancer had so magically impressed her judges.
"I know the persecution, all these things, happen because of the media, the propaganda," she said. "I want to use this animation method to create a film on the truth about the persecution. A film is a very good way to make an influence.
"I want to make a film on my family's story, showing how our beliefs gifted us a beautiful life and also let people see the CCP's persecution of faith."