Larger Than Life: Art that inspires us through the ages 
The Royal Palace was originally the Town Hall of Amsterdam, created in the 17th-century golden era of Holland. It was a time when Amsterdam and its fleet of ships held a dominant trading position, attracting great wealth to the nation's capital.
When the population grew fivefold, a new town hall was needed to serve the people. Jacob van Campen was the appointed architect. He designed in the Dutch classical style, drawing on the proportions and spatial designs found in classical architecture.
Located in the center of Amsterdam facing Dam Square, the Palace is a harmoniously balanced sandstone building, with the façade's focal point being a central bay topped by a domed tower. The Palace was built upon exactly 13,659 wooden poles, which were made from Norwegian spruce and driven into soft ground to carry the weight of the building.
Bearing Amid the Cosmos
At the apex of the west façade, Atlas, a Titan from Greek mythology, stands holding the universe. He reappears in the interior, overlooking Citizens Hall. Each of the four archways leading into the hall from the galleries is ornamented with one of the four elements: wind, water, earth, and fire—the ingredients of all matter in the universe.
On the marble floor are two large, centrally positioned maps inlaid with brass. One outlines the earth's landmasses, and the other is a star chart of the Northern Hemisphere revealing the galaxy beyond.
The Hall creates an empowering moment for guests, acting as a compass and providing bearing amid the cosmos. Artworks throughout the Hall then tell the story of Amsterdam as the center of the universe, which today reminds visitors of the prominence the city once held on the world stage.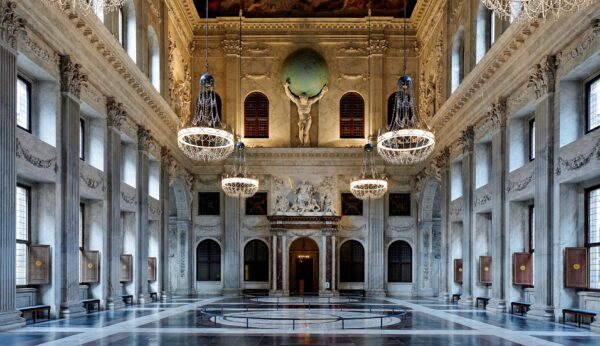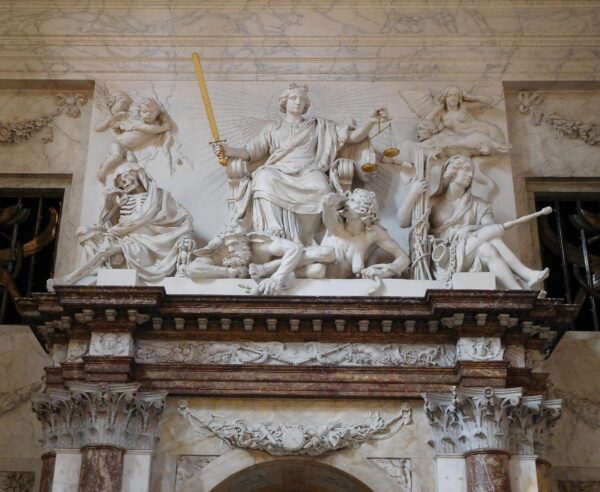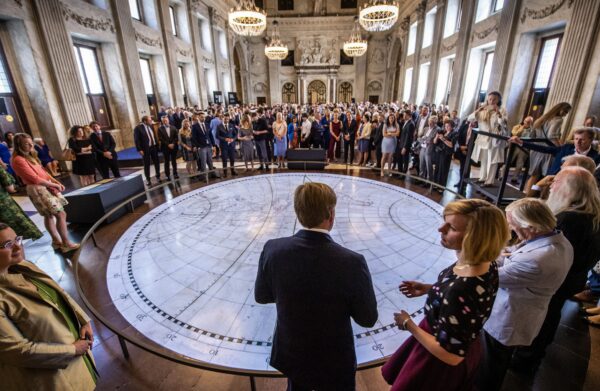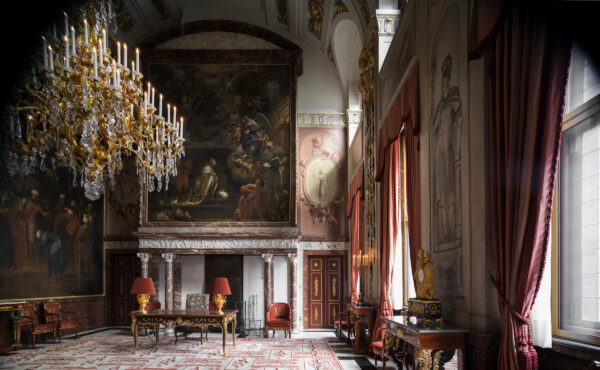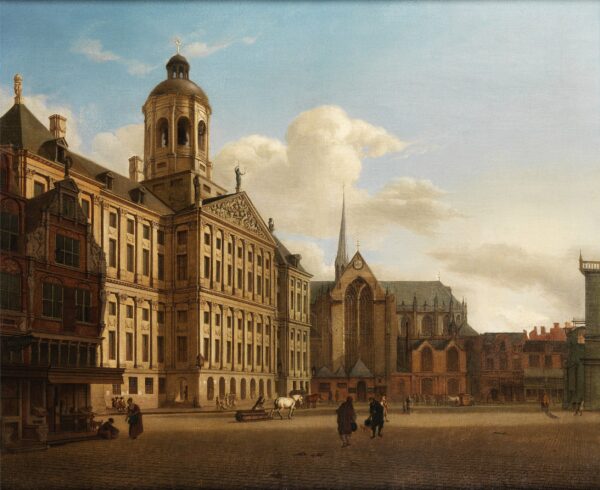 James Howard Smith, an architectural photographer, designer, and founder of Cartio, aims to inspire an appreciation of classic architecture.