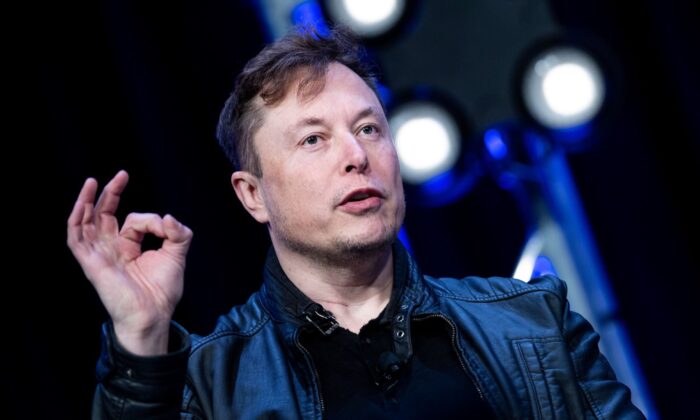 Twitter's owner Elon Musk announced Saturday night that former President Donald Trump will be reinstated on the social media platform as per the results of a Twitter-wide poll of public preference on the matter.
"The people have spoken. Trump will be reinstated. Vox Populi, Vox Dei," Musk said in a post linking to the polling decision, using a Latin phrase meaning "the voice of the people, the voice of God."
The poll was open for 24 hours.
With 15,085,458 votes tallied, the poll showed that 51.8 percent of users who engaged wanted Trump to be allowed to post on Twitter, while a minority 48.2 percent wanted the former president to remain banned from the platform.
While it is not clear if Trump will return to Twitter, some actions have implied an eagerness to return.
Lawyers for the former president on Nov. 14 had asked the appeals court to revive a lawsuit against Twitter challenging Trump's permanent suspension.
In the lawsuit (pdf), the lawyers allege that government officials have used social media platforms as "cat's paws" to suppress opinions "that turn out to be correct or at least debatable," citing Hunter Biden's laptop, the COVID-19 pandemic, and 2020 election integrity.
The action will no longer be needed.
Meanwhile, on his own social media platform Truth Social, Trump encouraged supporters to engage with the Twitter poll, teasing a potential return to public discourse on Twitter. But he offered reassurances to users of his platform that a Twitter reinstatement wouldn't mean an end of Truth Social.
"Vote now with positivity, but don't worry, we aren't going anywhere. Truth Social is special!
Within an hour of Musk's announcement, Trump's Twitter account appeared to be reactivated on the platform. Trump's last post before his ban is dated Jan. 8, 2021.
"To all of those who have asked, I will not be going to the Inauguration on January 20th," the post read.
This and another post reading, "The 75,000,000 great American Patriots who voted for me, AMERICA FIRST, and MAKE AMERICA GREAT AGAIN, will have a GIANT VOICE long into the future. They will not be disrespected or treated unfairly in any way, shape or form!!!" were cited by Twitter on Jan. 8, 2021, as justification for the ban.
Twitter said that Trump was removed from the platform for alleged "violation of the Glorification of Violence Policy."
"After close review of recent Tweets from the @realDonaldTrump account and the context around them—specifically how they are being received and interpreted on and off Twitter—we have permanently suspended the account due to the risk of further incitement of violence," the platform said in a statement at the time.
In recent days, Twitter has also reactivated the accounts of other leading conservative voices, such as Dr. Jordan Peterson, Kathy Griffin, and the satirical Christian website Babylon Bee.
Peterson has previously expressed personal differences with Trump. However, he has expressed support for Trump's freedom of speech, and letting the people decide what to think of the former president over Twitter's content moderators.
"Probably best to reinstate Trump too. Let him do what he needs to do, and let the people decide. Right out in the open. Where such things should be decided," Peterson wrote.
Mimi Nguyen Ly and Rita Li contributed to this report.