Dr. Maria Van Kerkhove, an epidemiologist and the WHO's technical lead on the COVID-19 pandemic, had said on Monday at a regular press briefing (pdf) that data the WHO has received suggests it is "very rare" to have an asymptomatic person transmit the disease.
Following an onslaught of confusion expressed from social media, including from doctors, journalists, and epidemiologists, the WHO hosted a livestream on Facebook, Twitter, and LinkedIn, to clarify questions surrounding transmission of the CCP virus, commonly known as the novel coronavirus.
Van Kerkhove noted that truly asymptomatic people are those who never show symptoms, and they are not the same as people who are presymptomatic—those who don't have symptoms at the time of testing but do experience symptoms later.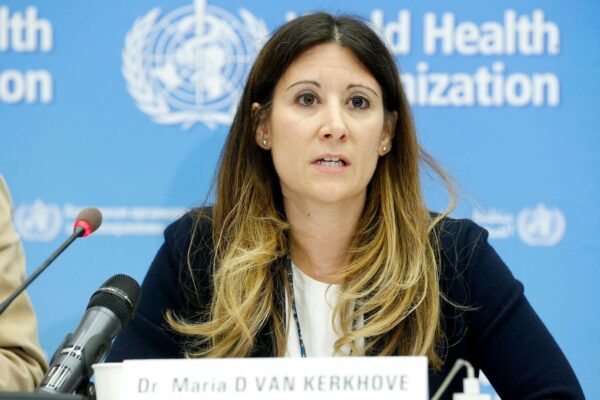 She also pointed out that asymptomatic patients with COVID-19 can still spread the disease.
"We do know that some people who are asymptomatic or some people who don't have symptoms can transmit the virus on," she said. "What we need to better understand is how many of the people in the population don't have symptoms, and, separately, how many of those individuals go on to transmit to others."
"That's a big open question, and that remains an open question," she said.
Van Kerkhove said that she was going by data from "a very few studies, some two or three studies" that tried to follow asymptomatic cases over time, as well as unpublished reports from some countries to the WHO when she made the statement of asymptomatic spread being "very rare."
"I was responding to a question at the press conference, I wasn't stating a policy of WHO or anything like that. I was just trying to articulate what we know," she said. "And in that, I used the phrase 'very rare,' and I think that that's a misunderstanding, to state that asymptomatic transmission globally is very rare."
"What I was referring to was a subset of studies," she added.
"What I didn't report yesterday … Some estimates of around 40 percent of transmission may be due to asymptomatic, but those are from models, and so I didn't include that in my answer yesterday but wanted to make sure that I covered that here," she also said.
The WHO's Executive Director of Health Emergencies Mike Ryan, who was also on the livestream on Tuesday, acknowledged that asymptomatic spread of the CCP virus still exists.
"That is occurring, I'm absolutely convinced that that is occurring," he said. "The question is how much."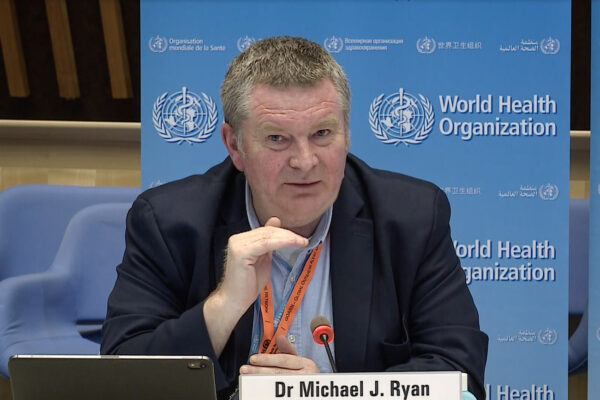 Nyka Alexander, the WHO communications officer, noted that people have associated mask-wearing "with the idea that there's a lot of transmission that's happening from people who are asymptomatic."
"A few people have asked, can you explain what the WHO's current guidance is on masks?" she asked Kerkhove.
The WHO issued updated guidance on the use of masks on June 5, recommending that in areas with known active CCP virus transmission, the general public should wear a fabric mask in settings where they cannot practice social distancing—such as on public transport, in shops, or in other confined or crowded environments. Kerkhove revisited the recommendations for the general public on Tuesday in response to Alexander's question.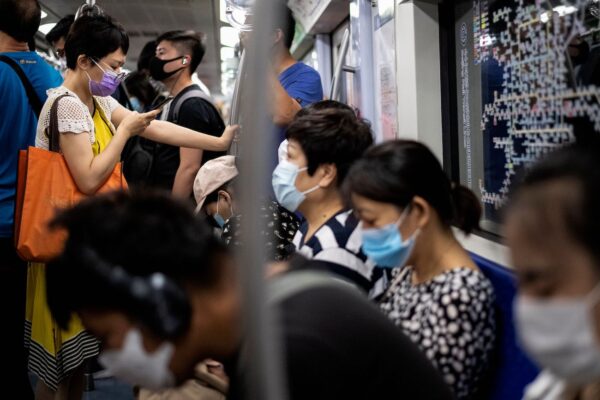 Alexander also noted an online question that asked "what are the transmission modes of [the CCP virus] from an asymptomatic patient?"
"When someone [symptomatic] is coughing, they're pushing the virus out, but if a person doesn't have symptoms, how are they transmitting the virus to someone else?" she added.
"Any situation where you're likely to express air under pressure," Ryan responded, later acknowledging that asymptomatic spread is via the droplets carried from the body in the projected air.
He noted that observational studies suggest that singing, speaking loudly, exertion—such as in a gym where a person is breathing very heavily—are activities that have potential to transmit the virus.
"It's clear that in that situation if the virus is present in your upper respiratory mucosa, then there's every likelihood that you could project that virus," he said.
Ryan noted that certain cluster investigations that were done in Japan showed that CCP virus spread appeared to have occurred from gyms, choir, and nightclub settings.
"There is a mechanical means of projecting this virus," Ryan said.
He noted that when compared to SARS and MERS, the virus in the novel coronavirus is present in the upper respiratory tract, whereas in SARS and MERS, the virus tends to be isolated in the lower respiratory tract. With SARS and MERS, therefore, "it's obviously much harder for that virus to get out, it has to be expelled, it's harder to breathe it out," Ryan said.
The U.S. Centers for Disease Control and Prevention (CDC) estimated in May that about 35 percent of CCP virus cases are asymptomatic, and about 40 percent of transmissions happen before people show any symptoms.
The CDC in early April cited the "potential for presymptomatic transmission" as something that "underscores the importance of social distancing, including the avoidance of congregate settings" in reducing the spread of the CCP virus.
"To control the pandemic, it might not be enough for only persons with symptoms to limit their contact with others because persons without symptoms might transmit infection," the CDC said in its report at the time.
Follow Mimi on Twitter: @MimiNguyenLy