Dr. Anthony Fauci couldn't cite any studies that changed his mind about masking against COVID-19 during a recent deposition, according to lawyers who were in the room.
Fauci, the National Institute of Allergy and Infectious Diseases (NIAID) director, was among the U.S. officials repeatedly urging people to not wear a mask early in the COVID-19 pandemic unless they were showing symptoms. Among his many public and private statements, he wrote in a Feb. 5, 2020, email that "the typical mask you buy in the drug store is not really effective in keeping out virus, which is small enough to pass through the material." 
About two months later, Fauci and other top officials reversed course and issued widespread masking recommendations, regardless of symptoms.
Asked about the change while under oath on Nov. 23, Fauci couldn't provide any studies, according to lawyers representing plaintiffs in a case against the federal government.
"He was asked what studies or study changed his mind in that interim, which is what he claimed—he claimed that it was studied. He couldn't name any," Jenin Younes, one of the lawyers, told The Epoch Times.
Missouri Attorney General Eric Schmitt, a Republican who was also present during the deposition in Maryland, said on social media that Fauci "couldn't cite a single study" to back up his claim that masks were effective against COVID-19.
The U.S. Centers for Disease Control and Prevention (CDC) made the change in masking advice on April 3, 2020, leading to widespread mask mandates. Officials, including then-CDC Director Dr. Robert Redfield, said studies indicating asymptomatic transmission of COVID-19 led to the change. They cited zero studies on mask effectiveness. Many studies on masks don't support their usage, including a CDC study widely cited by top officials, researchers have found.
During an appearance that day on PBS, Fauci promoted the change, saying it was based on data regarding asymptomatic transmission.
Fauci hasn't appeared to cite any studies since in his repeated calls for people to wear a mask.
Zuckerberg Interview
Fauci told Facebook founder Mark Zuckerberg in an interview in mid-2020 that the original recommendation to not wear a mask was because of mask shortages.
"Two things happened. One, it became clear that we had enough of the equipment, so there was no shortage. It became clear that cloth coverings—that you didn't have to buy in a store, that you could make yourself—were adequate. And third—and probably the most compelling thing—is when it became very clear that anywhere from 20 to 45 percent of people who were infected, didn't have any symptoms," he said.
"So the risk of your being in contact with someone who said, 'Well, you look good, I look good, we're not infected' was not the case, that you could be spreading it asymptomatically. You put all of those things together, which had us evolve from saying maybe we should hold off on masks because we needed them for the health care workers to saying now everybody should be wearing a mask when they're outside and should be trying to distance. That's one example of evolving as you get more data and you get more information."
Fauci and NIAID didn't respond to requests by The Epoch Times for comment on the deposition.
The questioning took place on orders from the U.S. judge overseeing the case, which Schmitt and Louisiana Attorney General Jeff Landry, another Republican, brought against the federal government and a slew of officials for allegedly colluding with Big Tech firms to illegally censor users.
Fauci wasn't asked about the deposition during interviews that aired on CBS's "Face the Nation" and NBC's "Meet the Press" on Nov. 27.
A transcript of the deposition is expected to be made public at a later date.
FBI official Elvis Chan and former White House press secretary Jen Psaki are scheduled to be deposed next in the case.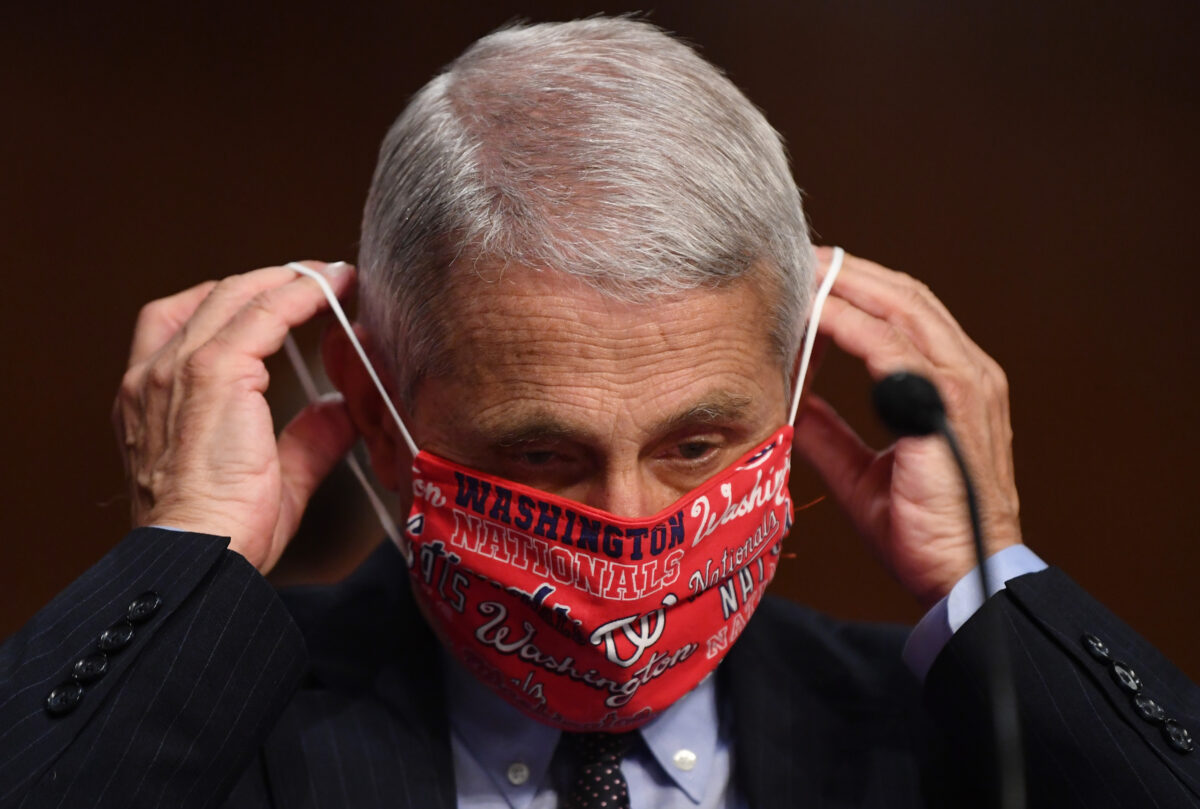 Made Court Reporter Wear Mask
Fauci sat for the deposition at the headquarters of the National Institutes of Health (NIH) in Bethesda, Maryland. NIH is the parent agency of NIAID, which Fauci is preparing to leave by the end of the year. The questioning lasted for about seven hours.
Fauci didn't wear a mask and neither did anybody else when the deposition started, Younes, a lawyer with the New Civil Liberties Alliance, told The Epoch Times.
The woman transcribing the questioning, the court reporter, was sniffling. Fauci asked the woman if she had a cold. She responded that she had allergies.
"About 15 minutes later, he asked her to put on a mask and said that he was uncomfortable, 'and the last thing in the world I want right now is to get COVID,'" Younes said. "So she had to wear a mask the whole time, the whole rest of the time."
Schmitt, who's headed to the U.S. Senate soon, wrote on Twitter, "This is the mentality in Nov 2022 of the guy who locked down our country & ruined countless lives & livelihoods."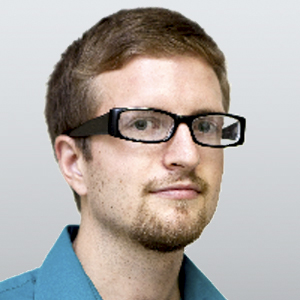 Zachary Stieber is a senior reporter for The Epoch Times based in Maryland. He covers U.S. and world news.
—