Former House Speaker Newt Gingrich has been in politics for decades, and never has an election bewildered him as much as the 2022 midterms.
"I've never been as wrong as I was this year," Gingrich, an Epoch Times contributor, said on Nov. 10.
"It makes me challenge every model I'm aware of, and realize that I have to really stop and spend a good bit of time thinking and trying to put it all together."
People from both sides of the aisle were projecting substantial losses for the Democratic Party amid rising discontent over inflation, the economy, and crime. But that expected red wave didn't happen. ​​
The Senate is currently a tossup. And with 211 House seats won against the Democrats' 192, the GOP is still poised to take charge of the lower chamber when Congress convenes in the new year, but with less leverage than initially hoped.
Gingrich, having previously expressed confidence that his party would score sweeping gains in both chambers, is, like many others, at a loss trying to explain what went awry.
He pointed to a vote tracking sheet by the Cook Political Report, a bipartisan newsletter that analyzes elections, which shows a roughly 50.7 million Republican turnout for the House—outnumbering Democratic votes by nearly 6 million.
Gingrich noted this gap could shrink to 5 million when ballots in deep blue California are fully processed. "But it's still 5 million more votes," he said.
"And not gaining very many seats makes you really wonder what's going on," he added. "I want to know, where did those votes come from?"
It's a puzzle that the former speaker hasn't been able to solve.
Questions and Inconsistencies
Part of what made a difference in this race was how the incumbent lawmakers have fared. In both the 2020 and 1994 House elections, no Republican incumbents lost seats to their Democratic challengers, while 13 and 34 Democratic incumbents, respectively, were ousted. Had the same scenario played out this time, "we'd be six or seven seats stronger than we are now," he said.
So far, Republicans have flipped 16 seats while Democrats have flipped six— Michigan's 3rd District, New Mexico's 2nd District, Ohio's 1st District, North Carolina's 13th District, Texas' 34th District, and Illinois' 13th District—of which three GOP incumbents lost their seats.
In exit polls by the National Election Pool, about three-quarters of voters rated the economy as weak, and about the same number of people were not satisfied with the way things were going in the country.
On Election Day, Facebook's parent company Meta said it will cut 11,000 jobs, reducing its workforce by 13 percent, which Gingrich noted as a further sign of economic anxiety.
"But their votes didn't reflect that," said Gingrich.
The former speaker said he struggled to reconcile multiple such inconsistencies he observed in this election, particularly in the two races that decided the New York governor and Philadelphia senator, which were won by Democrats Gov. Kathy Hochul and John Fetterman respectively.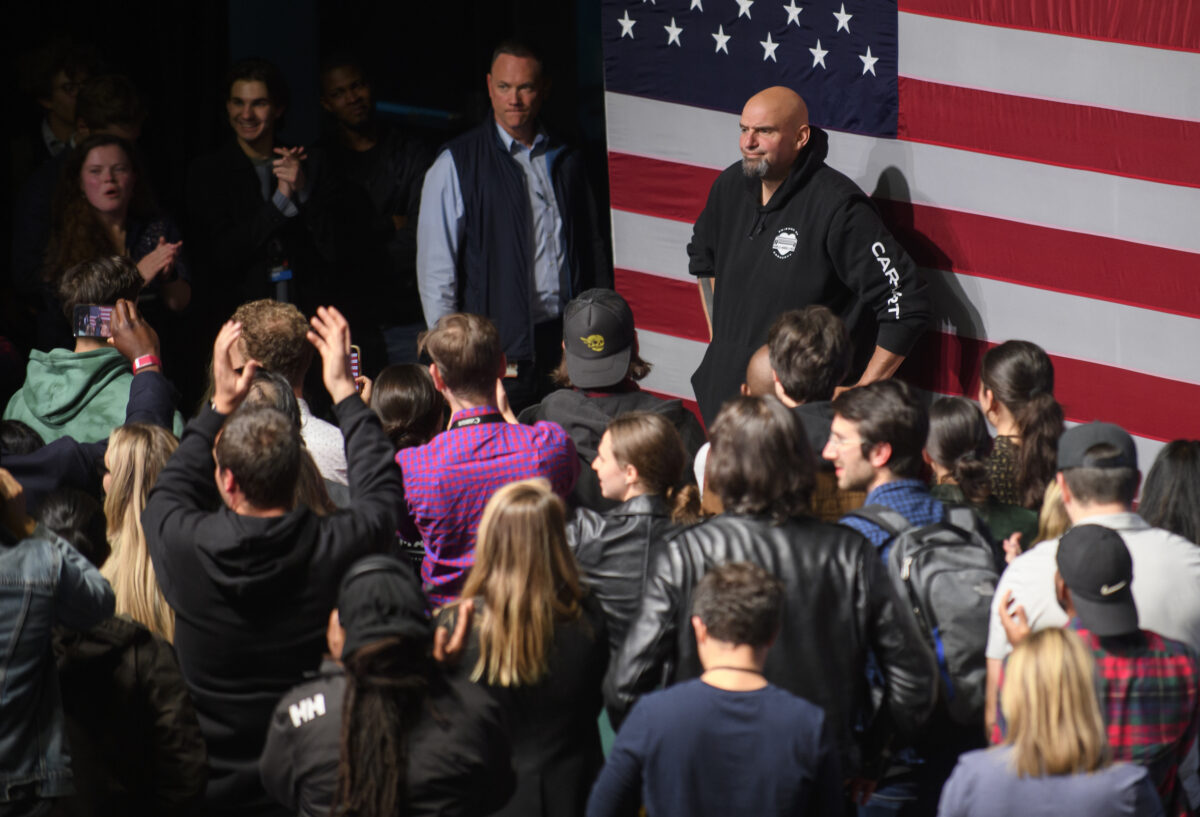 "How can you have 70 percent of the people in Philadelphia say that crime is their number one issue, but they voted for Fetterman even though he had voted to release murderers and put them back on the street?" he said.
"Of the New York City voters, about 70 percent voted for the governor even though she had done nothing to stop crime in New York," he added. Hochul won the race with a 5.8 percent edge against Rep. Lee Zeldin (R-N.Y.), with 96 percent of the votes counted as of Nov. 11.
"It makes me wonder, you know, what's going on? How are people thinking?" he said, questioning why people's attitudes didn't align with the voting patterns.
"I don't fully understand how the American people are sort of rationalizing in their head these different conflicting things, and I think it's going to require some real thought on our part to figure out what to do next."
Senate Hangs in the Balance
Control of the Senate hangs on three key swing states: Arizona, Nevada, and Georgia that is heading to a runoff on Dec. 6. Republicans need to win at least two of these races to claim a majority. Both Arizona and Nevada have a sizable portion of votes to be counted.
In Arizona, incumbent Sen. Mark Kelly has a 5.6 percent advantage over his Republican challenger Blake Masters, with 82 percent of the votes counted as of Nov. 11. In Nevada's senate race, Republican Adam Laxalt was 1 point ahead of incumbent Catherine Cortex Masto as of Thursday morning, with 90 percent of the votes in.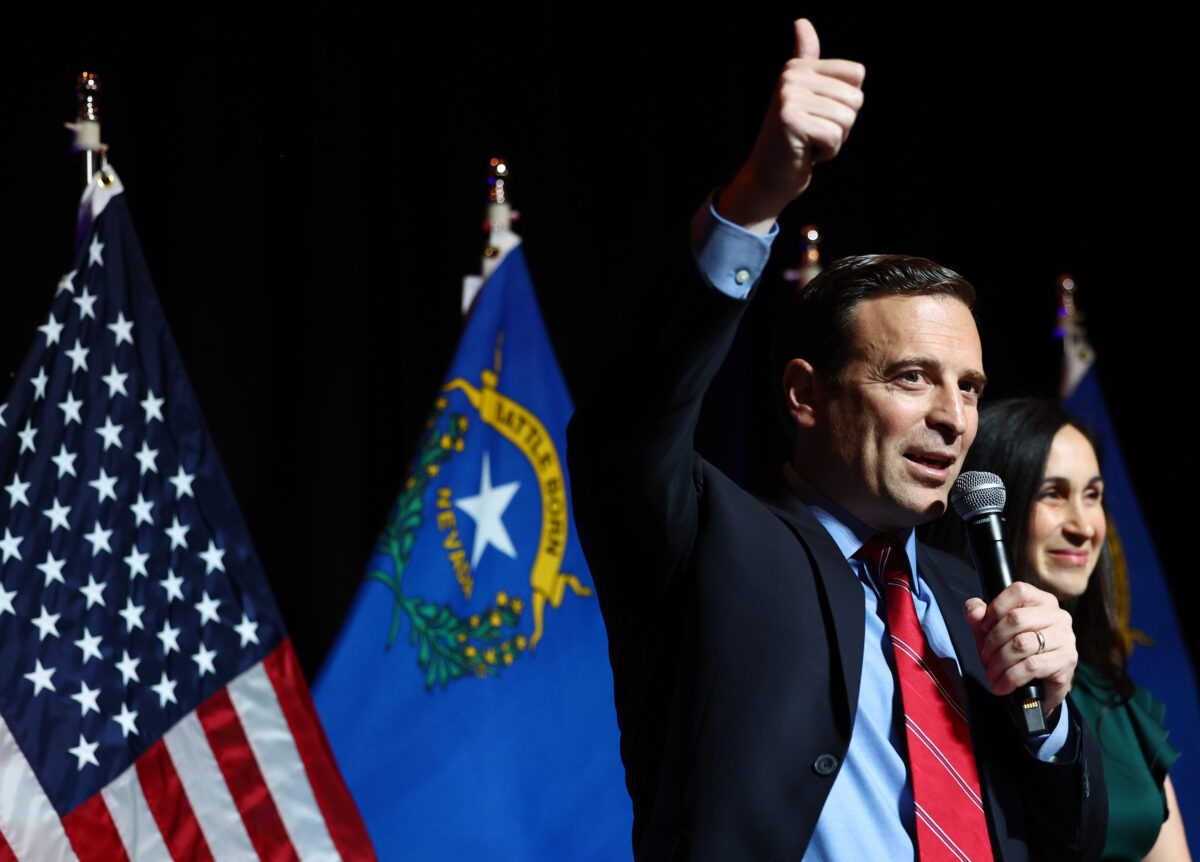 Gingrich is sure Laxalt can beat his rival, but certain questions about the vote count keep him on edge.
"I worry about how the Nevada count is coming because they have a propensity to steal the votes if they can, so that has a certain amount of concern for me," he said.
"The places where Laxalt is doing really well tend to have already voted, and the places where she [Mastro] has done pretty well tend to have a huge number of votes outstanding. So you sort of have to wonder exactly what's going on."
Two of Nevada's most populous counties, Clark and Washoe, had over 50,000 and 41,000 mail-in ballots to count, respectively, as of Nov. 10.
Nevada ballots postmarked by Nov. 8 but delivered by Nov. 12 to election officials will still be counted. In cases where the signature on the mail-in ballots doesn't match with the one on file, election officials have until Nov. 14 to "cure" the ballot by verifying the voter's identity.
'A Majority is Still a Majority'
Another data point that doesn't make sense to Gingrich was how voters decided to punish Donald Trump's presidency during the 2018 midterms, but seemingly decided to let President Joe Biden off the hook this time around.
According to exit polls, of those who "somewhat disapproved" of Biden's presidency, 49 percent still voted Democrat while 45 percent voted Republican, marking a sharp contrast to 2018 when voters who "somewhat disapproved" of Donald Trump overwhelmingly voted Democrat, at 63 percent.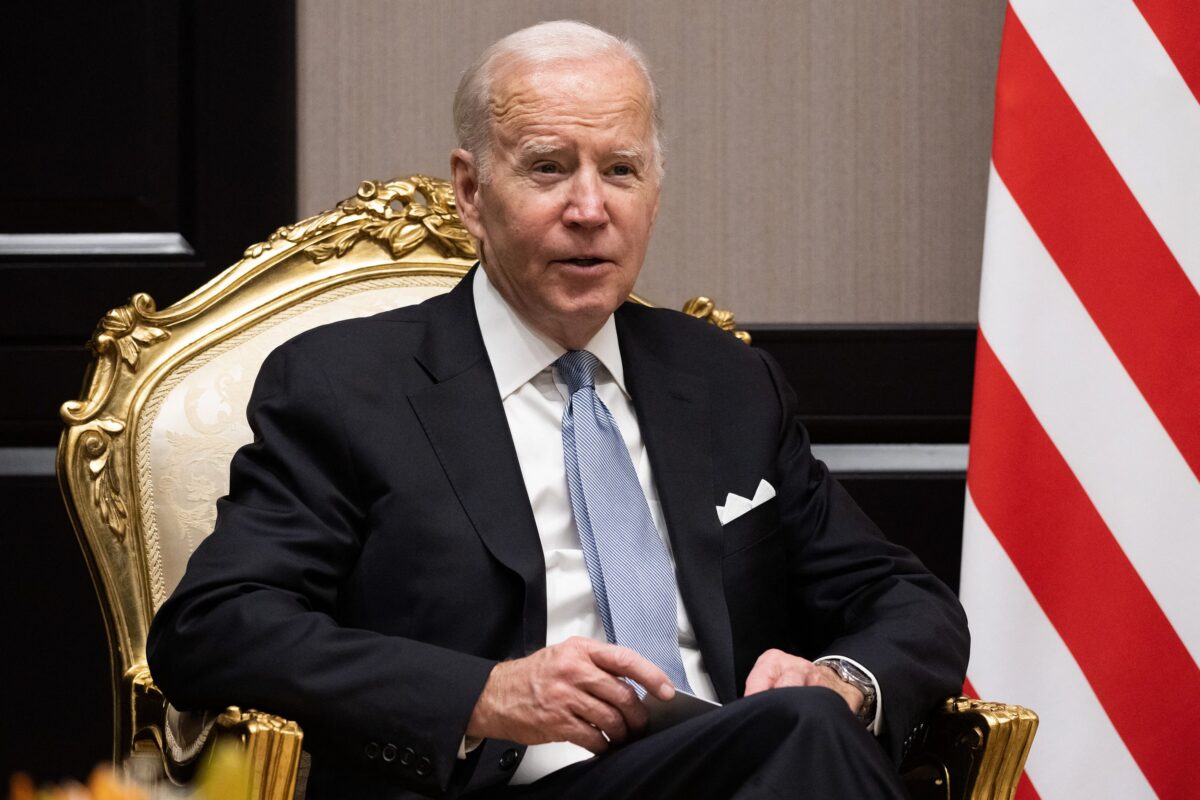 "I don't know to what extent it's because Biden seems so old and so weak, that people don't hold him personally accountable," he said. "It's almost like he's your uncle. He's really a nice guy, and the fact that he doesn't seem to remember things and the fact that things don't seem to work—you can't quite get mad at him and blame him."
It was not an election that Gingrich expected, but he noted that the GOP's anticipated control of the House was still a bright spot.
"Democrats should feel very good that they managed to totally mess up everything and got away with it," he said.
"The biggest change in Washington will be Pelosi giving the gavel to McCarthy," he said, referring to the House Speaker Nancy Pelosi (D-Calif.) and House Minority Leader Kevin McCarthy (R-Calif.). "Because you're going to go from a very liberal Democrat to a conservative Republican."
"It's binary," he added. "As my wife, who used to be the chief clerk of the Agriculture Committee, said to me, 'The majority is a majority, no matter how small it is,' and changing who holds the gavel is a very big change, because it changes every committee."