BY ANNA MASON
Photographer Richard Silver, 60, has traveled to 101 countries capturing timeless architectural wonders through his lens. His favorite subject of all are libraries, and his stunning collection shines a light on their splendid glory, all over the world.
"Libraries offer symmetry to me," Silver told The Epoch Times. "The books are lined up, aisles, desks, all are clean and symmetrical, keeping its lines straight and organized."
His work encompasses all kinds of libraries—around 40 and counting—but what they have in common is their alluring calm and beauty. The viewer can get lost in the timelessness of locations such as Saint Genevieve Library in Paris and NY Public Library, New York, or in the ornate interiors of Strahov Library in Prague and the Austrian National Library, Vienna.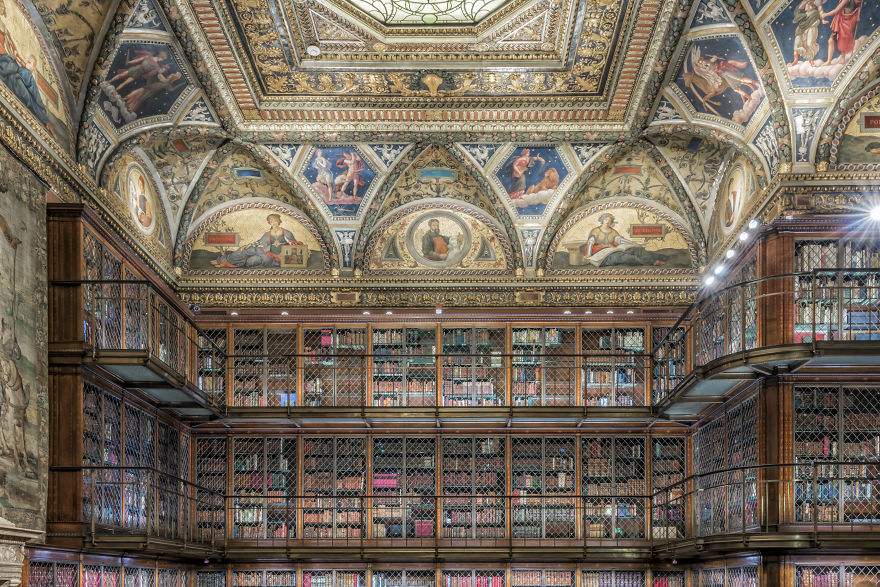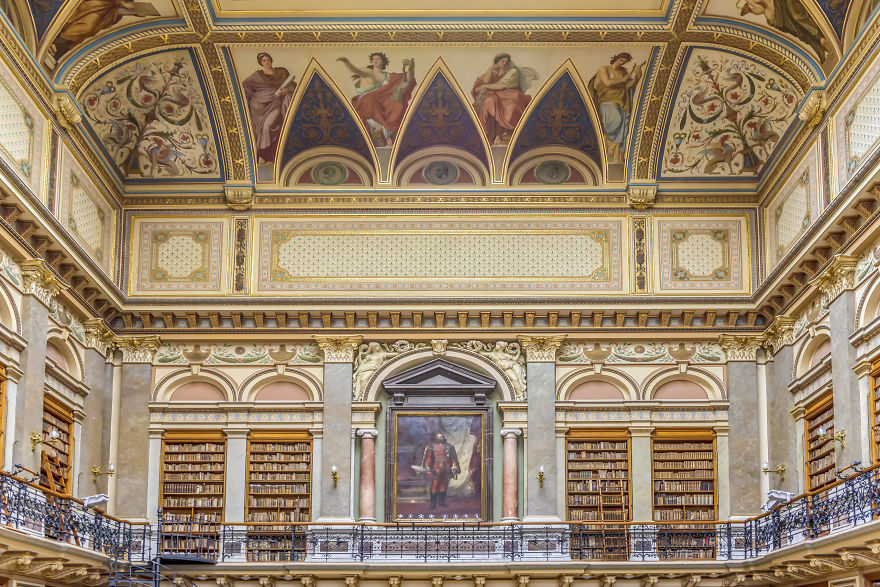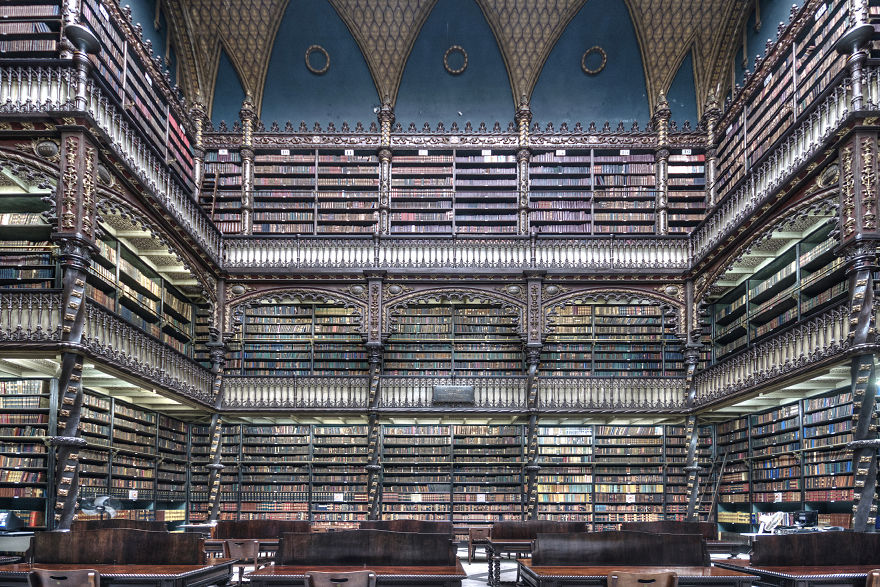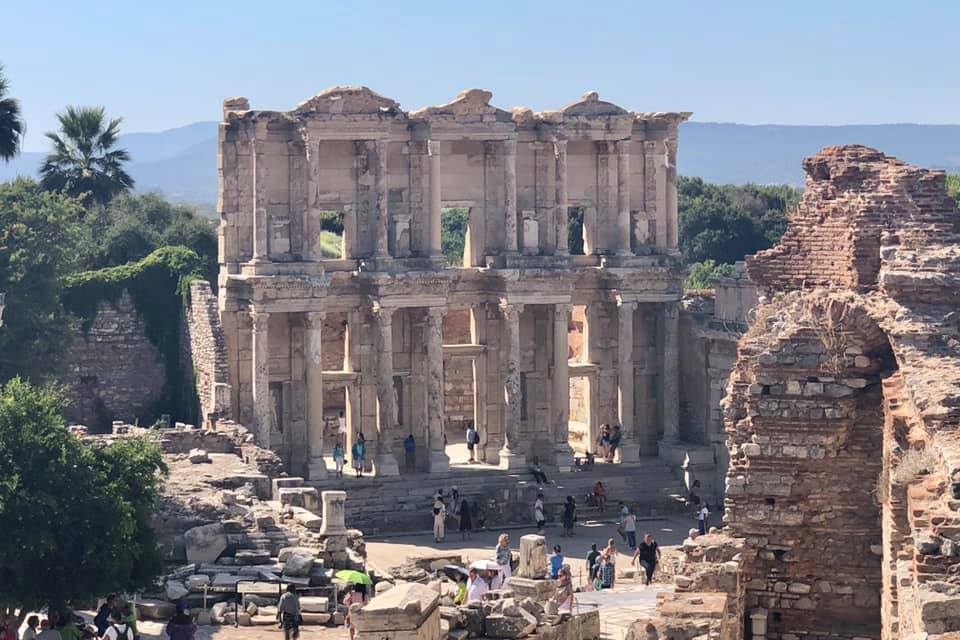 "I admire the much older libraries with its classic wood, but the clean and very modern libraries also offer me a new way to see books. Also, the colorful way the books are lined up," he said.
Silver, who adores the Strahov Library in Prague, says it reminds him of a rococo decorated church and is "one of the most ornate libraries in the world."
His other favorite is the Stuttgart City Library in Germany: "It is just this clean, white box of a room with multiple floors. Be it that it is all white, it has a sterile feel to it but the clean lined architecture along with its fantastic lighting makes it a modern wonder to me."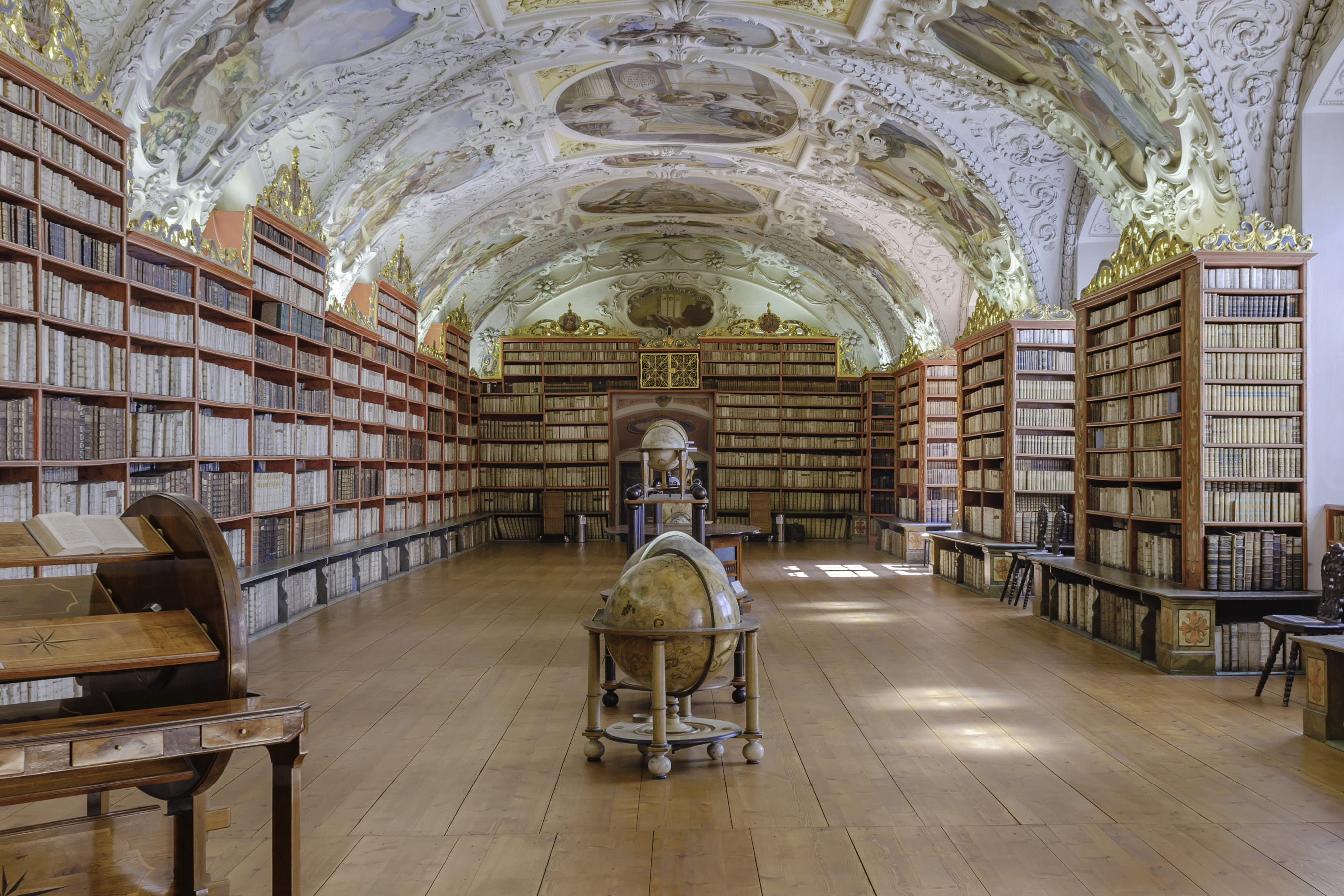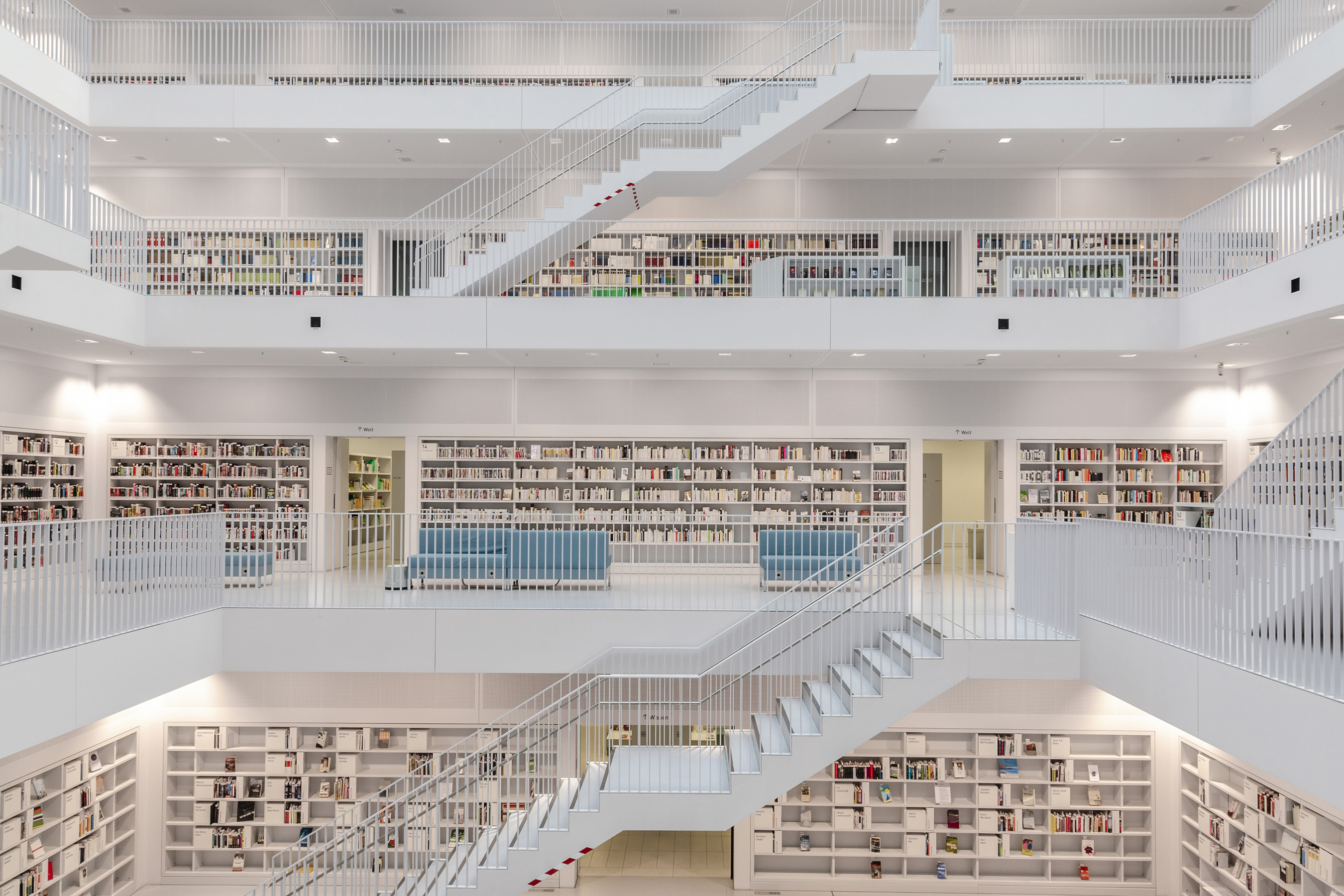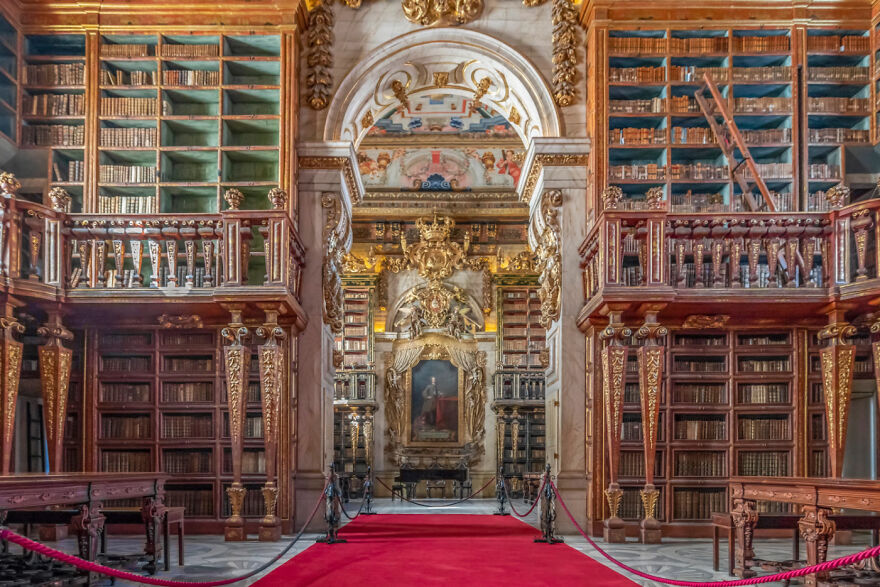 Silver, who studied computer science at college, started taking photos as a hobby while at high school in his native New York. Living in Brooklyn, he was fascinated with skyscrapers, especially the New York skyline.
At night, after work, Silver would drive to Manhattan just to take photos of buildings in the city. One of the attributes of architecture he appreciates is its permanence.
"It is there for you to use; it sits and waits for you to come see it and asks you: take my photo," he said. "Architecture will always be my first love, and over the past few years, landscape is a very close second."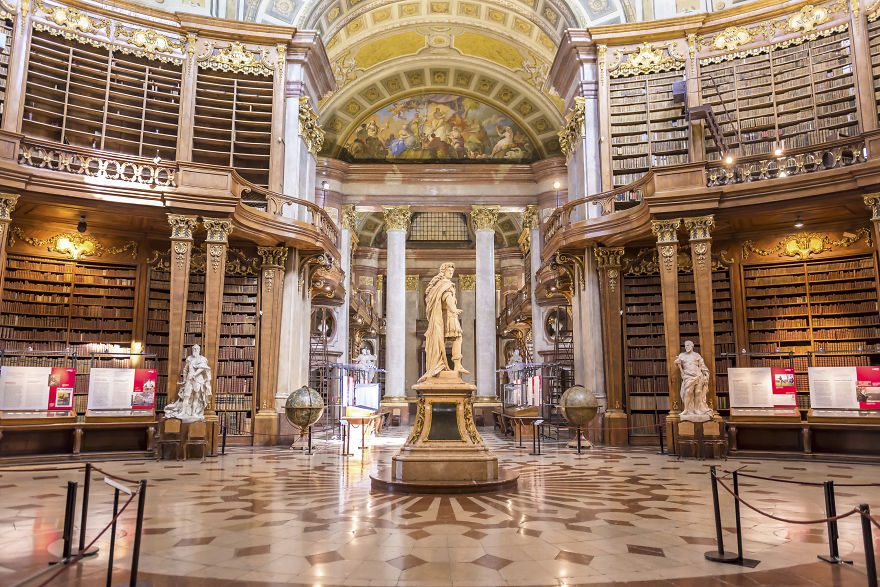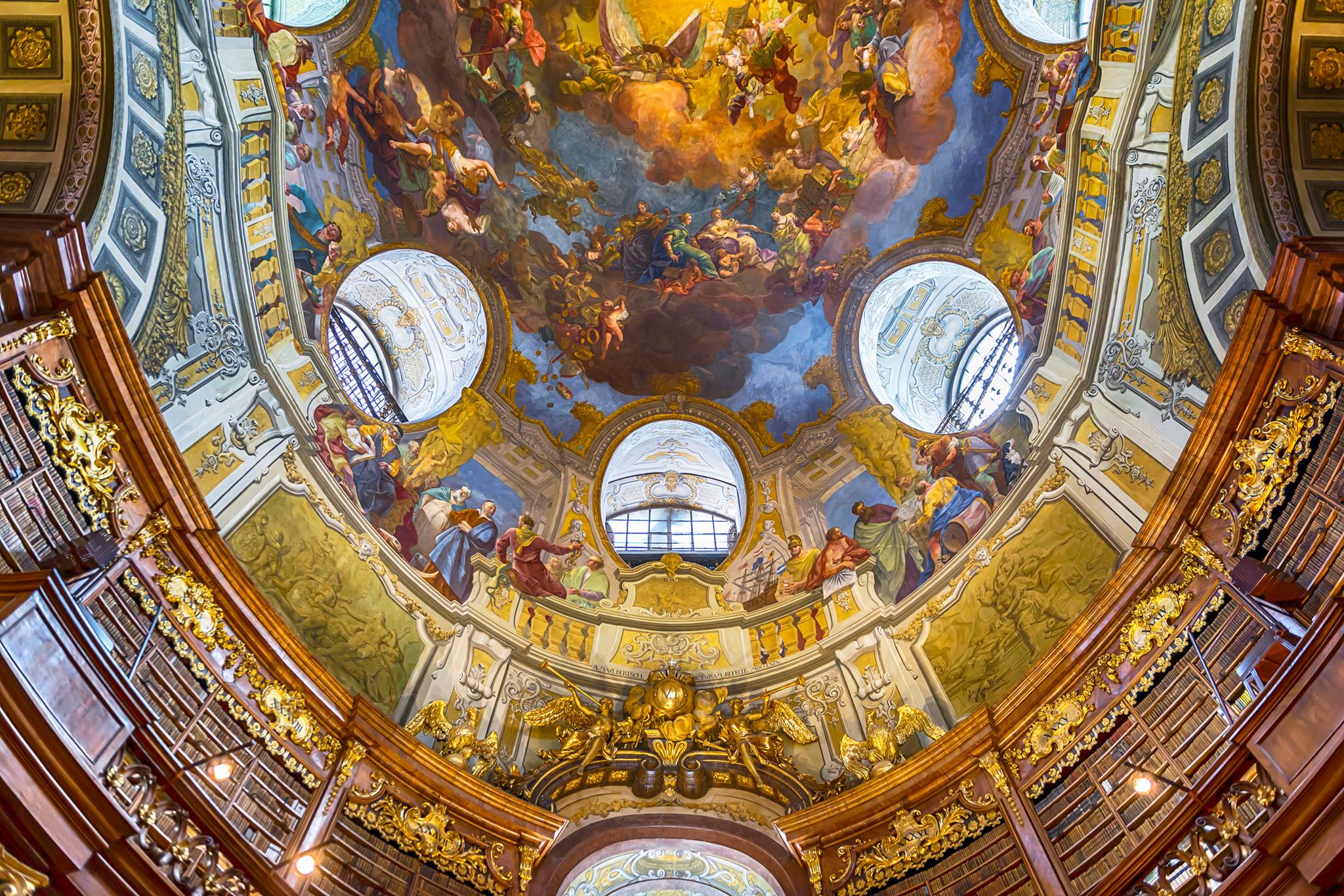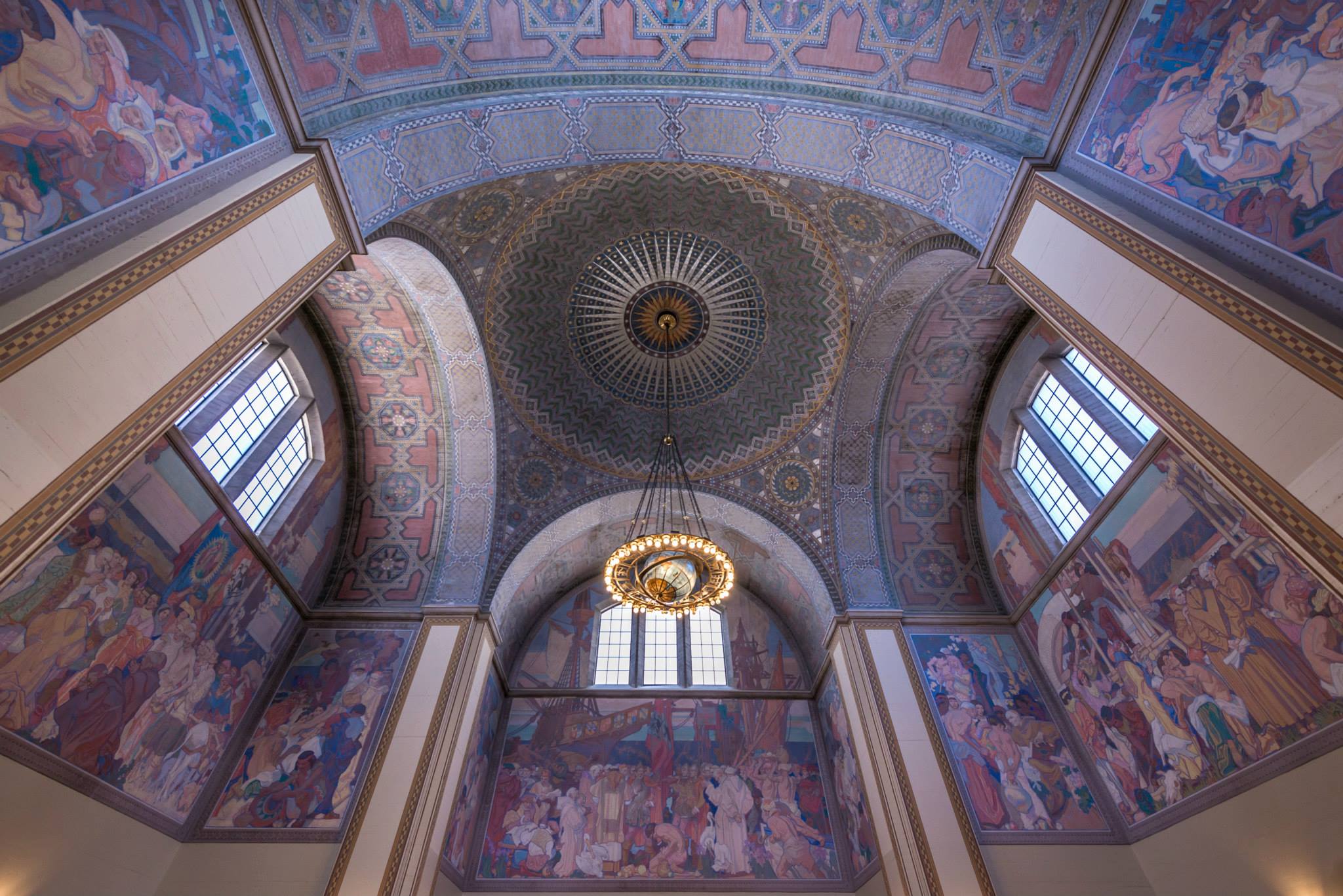 When on vacation, Silver was always the guy with a camera in his hand—even before the digital- and camera-phone era. Later, he purchased an SLR camera, becoming more serious. His "constant muse" was all of the skyscrapers in the city. Investing sincere time and effort, he elevated both his interest and his skill.
"I became more serious when I learned how to Photoshop; it was a life-changing tool. I was selling Manhattan real estate for over a decade from 2001–2013, and just felt I needed a change," he recalled.
He then decided to devote his time to travel photography.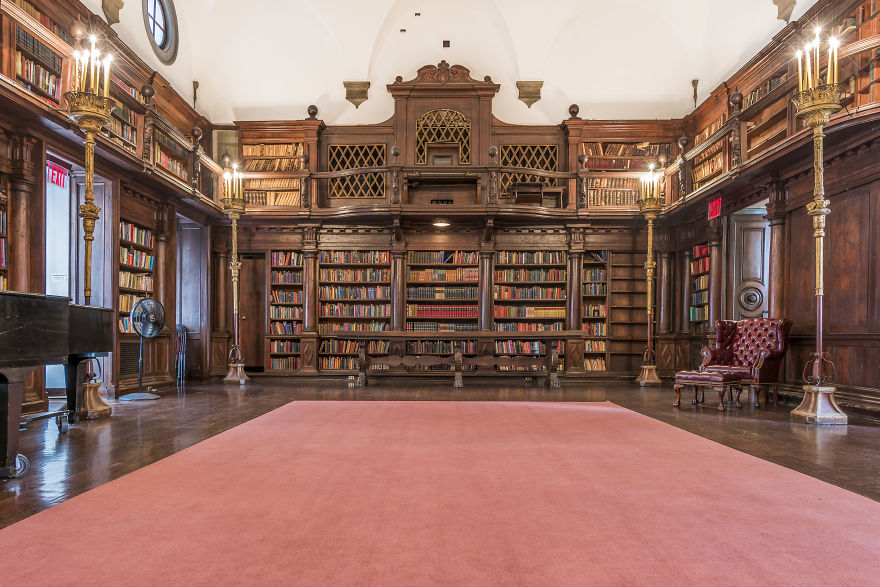 Silver plans to relocate from New York to Miami, Florida, in the fall, while continuing his library adventures. Sometimes he has to seek permission, such as in the case of the "gorgeous, classic building" of Saint Genevieve Library before it opened to the public. Often, libraries do not allow photographs at all when people are present, or charge "exorbitant" amounts of money, he said.
If he's lucky, Silver gets to shoot with the use of a tripod. "That makes a tremendous difference in the quality of the image for printing purposes," he explained.
While some places can seem a little rigid with their rulebook, others are much less so.
"The Red Cross Library in Lisbon, Portugal, was one where I just got so lucky that it was open when I went," Silver recalled. "The woman working there was so appreciative of me wanting to photograph it."
And then there was the Real Gabinete Português de Leitura (Royal Portuguese Cabinet of Reading) in Rio de Janeiro, Brazil: "That one is in a pretty poor neighborhood and is like a hidden gem."
In a fast, online world where quantity so often overtakes quality, Silver's library collection sticks out like a rare jewel among the sand.
Check out more of the world's majestic libraries below: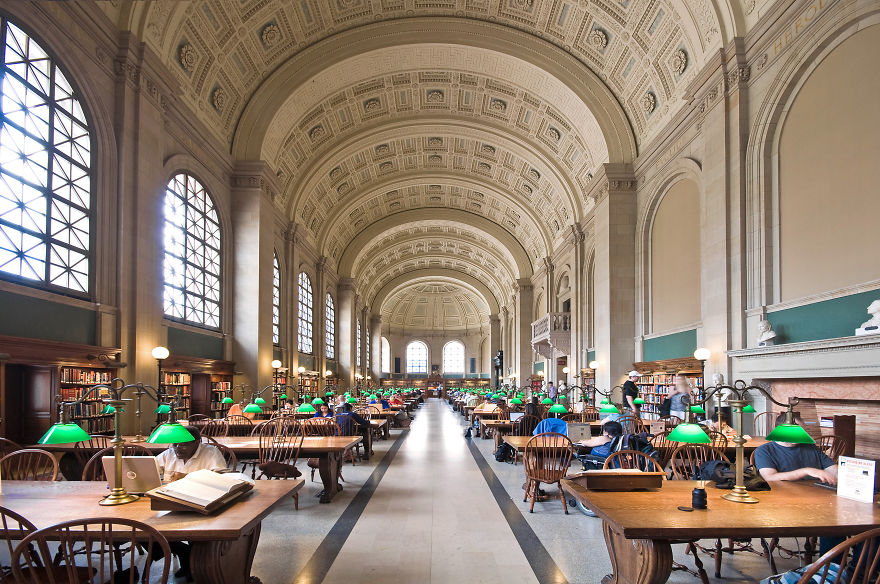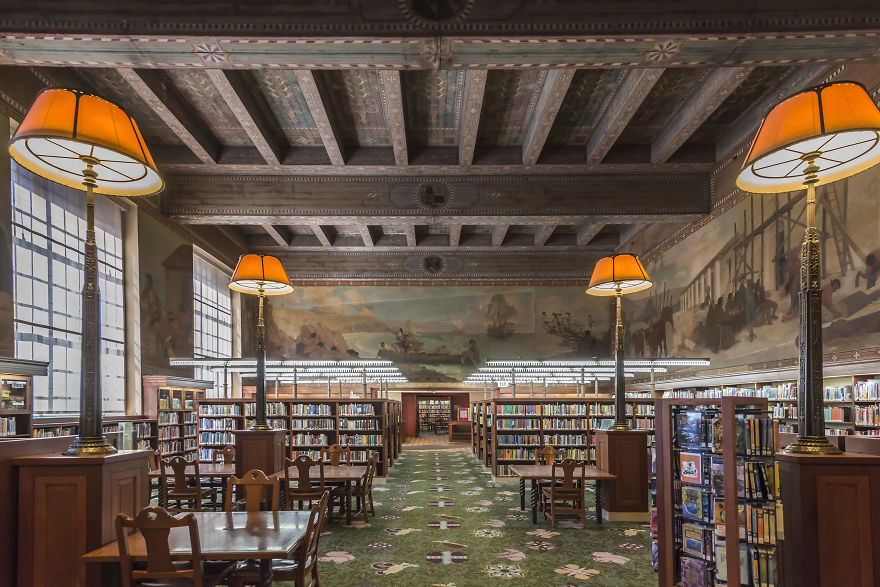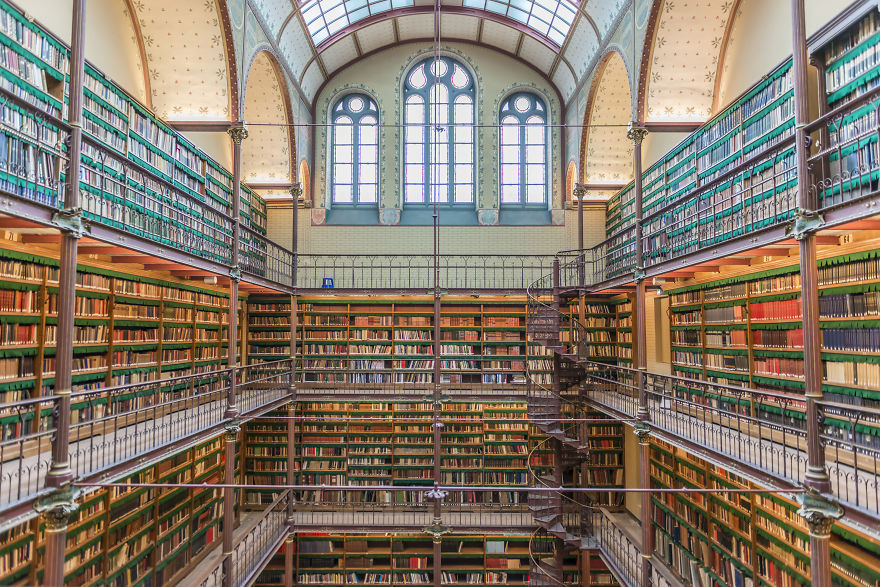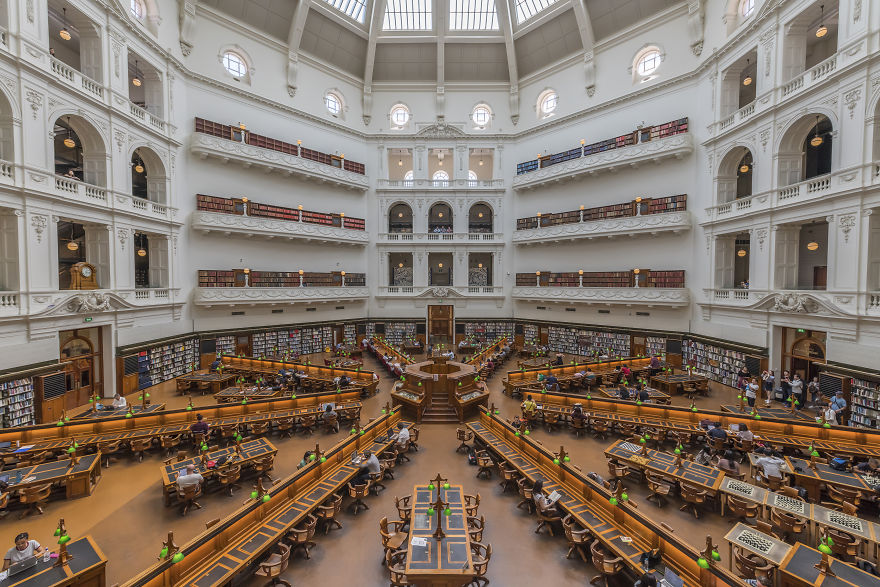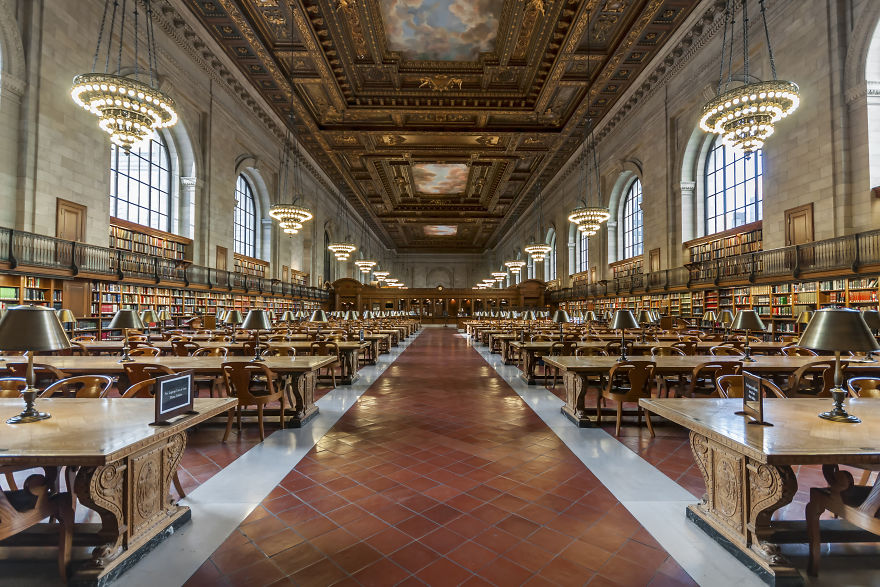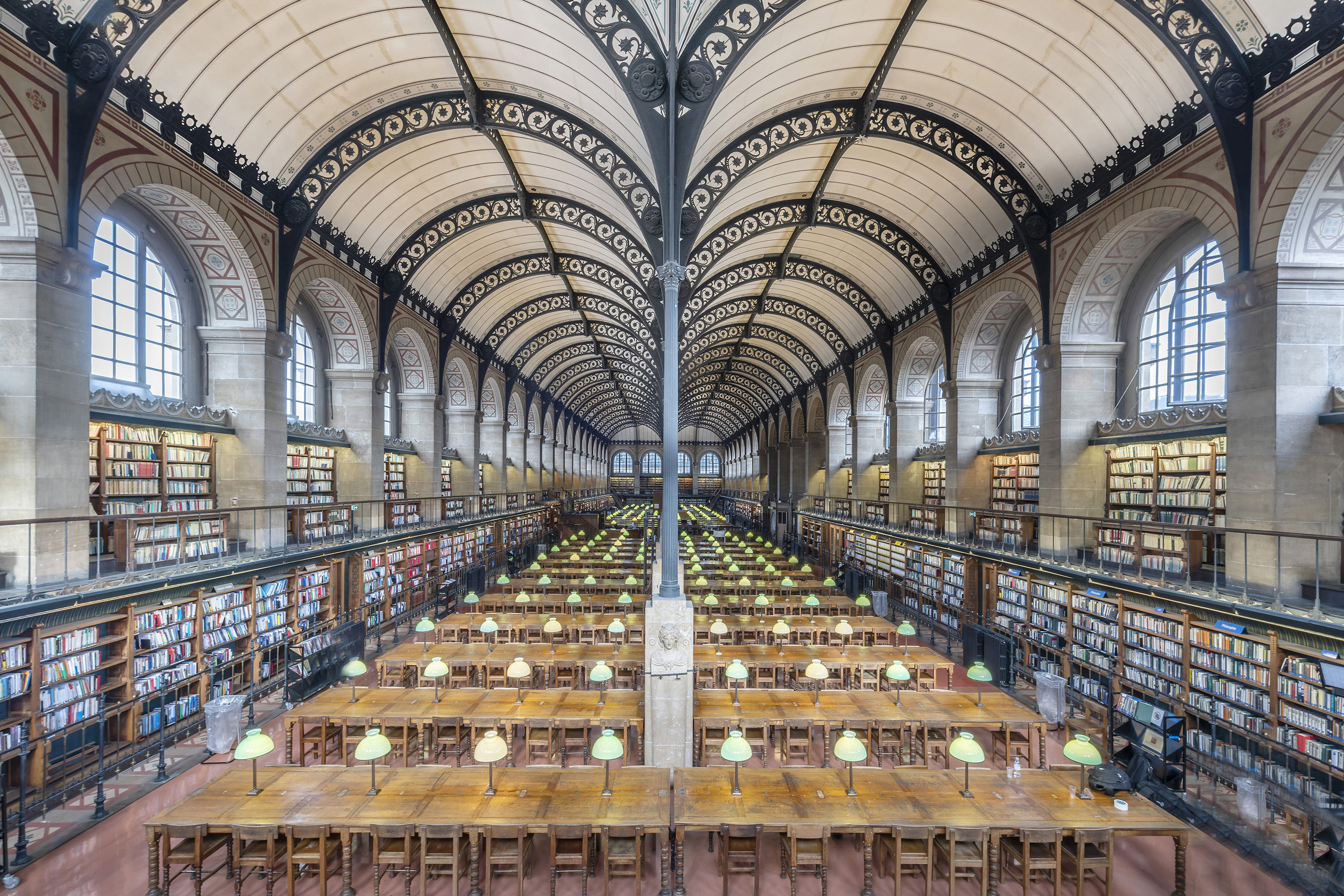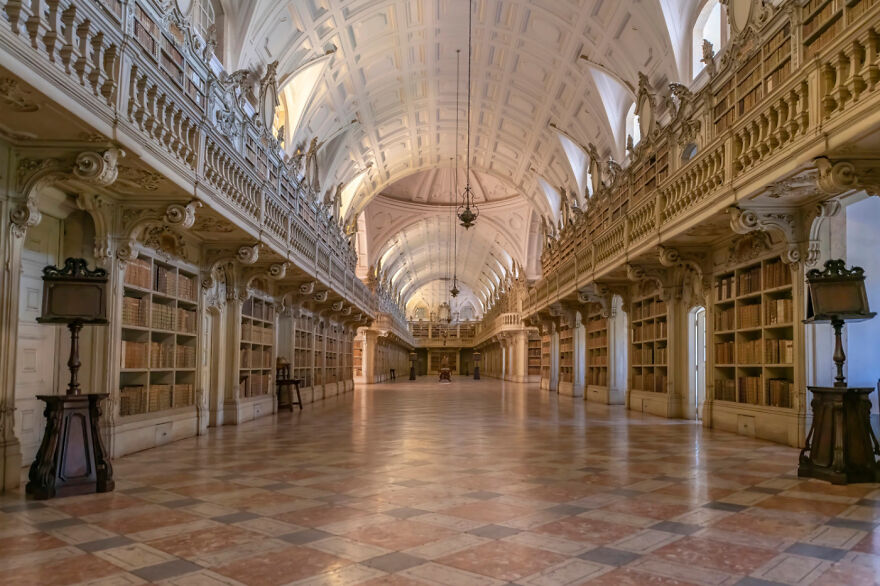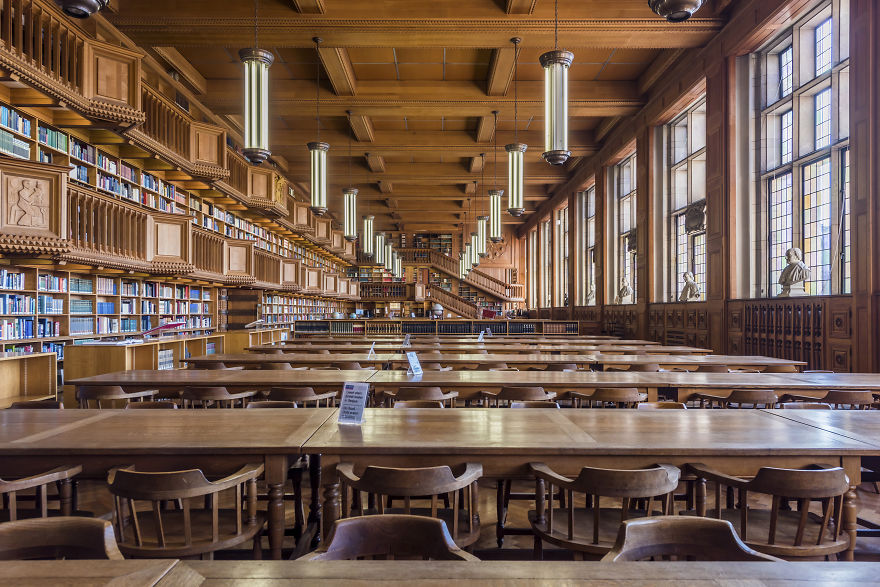 Anna Mason
Anna Mason is a writer based in England. She has a degree in Literature and a curiosity about people and places that formal education would not satiate. Anna enjoys storytelling, adventures, the Balearic sunshine and the Yorkshire rain.