By Sophia Lam
China's top leader Xi Jinping did not attend the National Defense and Military Reform Seminar held in Beijing on  Wednesday.
Though absent, Xi, who is General Secretary of the Chinese Communist Party (CCP), Chairman of China, and Chairman of China's Central Military Commission (CMC), gave his instructions to the attendees and demanded that the Chinese army "focus on combat readiness," according to China's major propaganda mouthpiece Xinhua News Agency. (Report)
Also absent from the seminar was Wei Fenghe, the minister of National Defense.
Li Qiaoming, former commander of China's Northern Theater Command, was at the seminar. Li was replaced by Wang Qiang from the Air Force who Xi promoted to general on Sept. 8. (Report)
Li was seen on China's Central TV sitting in the first row under the stage, next to Liu Zhenli, commander of the People's Liberation Army (PLA) Ground Force.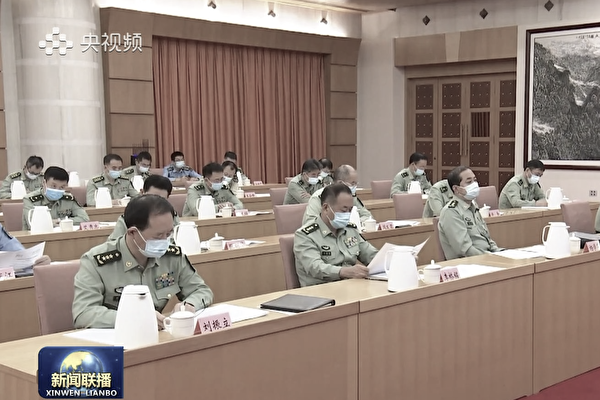 Li disappeared from public attention after Wang Qiang replaced him as commander and was once included in rumors of a "military coup."
There has been much outside speculation about military reshuffling before the CCP's 20th national congress at which Xi seeks a third consecutive term in office.
China current affairs commentator Yang Wei wrote on Sept. 9 for the Chinese language edition of The Epoch Times that Li would likely be promoted to the CMC at the 20th party congress by Xi.
Yang noted in his article that Li was promoted to commander of Northern Theatre Command in 2017 by Xi and that Li led the formation of flags during the military parade on the anniversary marking the CCP's takeover of China, which shows that Xi values him.
Nikkei Asia also believes that Li would likely get promoted to the CMC, as Li "caught Xi's eye" when he wrote an article that struck a chord with Xi.
Li wrote: "The Soviet Union collapsed because the party didn't have its own army," according to Nikkei Asia.
RFI (Radio France Internationale) noticed that Li was wearing an emblem of the PLA ground force in the Chinese TV report, which it believes to "confirm" that Li would replace Liu Zhenli as PLA's ground force commander at the 20th CCP national congress, as it reported on Sept. 23.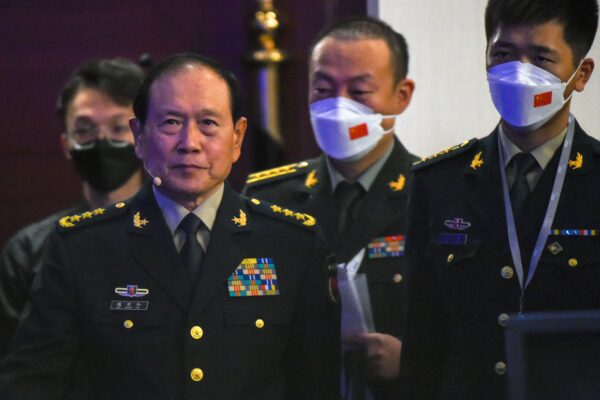 Defense minister Wei Fenghe's absence, according to China current affairs commentator Wang He, very likely had to do with "physical reasons."
"Wei is regarded as Xi's loyalist and his absence is not because of political reasons," Wang said in an interview with the Chinese language edition of The Epoch Times on Sept. 22, "It is more likely that he's infected by the pandemic or [has] some other health issues."
Wei last appeared in China's northwestern Xi'an city (home to the Qin Dynasty terra cotta figures) when he met with General Qamar Javed Bajwa, Chief of Army Staff of the Pakistan Army, according to China Military News. (Report)
Former Chinese navy lieutenant colonel Yao Cheng, now living in the United States, tweeted that Xi's absence signals that he's unlikely to secure his third term as China's state leader, party leader, and army leader.
"Xi, as Chairman of the CMC, didn't attend the National Defense and Military Reform Seminar held by the CMC, while the former Northern Theater Commander Li Qiaoming, who was removed from his post by Xi, actually sat in the front row," Yao tweeted on Sept. 22, "this indicates that the army is going to set things right regarding Xi's big failure in military reform. So it seems that not only is it unlikely that Xi will serve consecutively as head of the party, government, and military, but even his succession as chairman of the CMC is hanging by a thread."
Yao once procured high-tech military technology for the Chinese regime, only to be punished for doing so. He, unfortunately, became the victim of the CCP's political infighting and was sentenced to seven years in prison in 1998.
Ning Haizhong contributed to the article.